Initiatives to Create and Protect Healthy Watersheds
EPA recognizes that our federal, state and local government and non-government organization partners already have made great progress in protecting healthy watersheds and bring significant resources and complementary tools to this work. The Healthy Watersheds Program both supports and  integrates the work of these efforts to encourage more holistic protection of aquatic ecosystems. A variety of protection approaches are available, ranging from state and federal policies and programs to locally driven protection projects.
---
All of these links exit the EPA site. 
Exit
Regional Programs
Maintaining Healthy Watersheds in the Chesapeake Bay Watershed The 2014 Chesapeake Watershed Agreement contains a new Healthy Watersheds Goal: sustain state-identified healthy waters and watersheds recognized for their high quality and/or high ecological value with an outcome of 100 percent of state-identified currently healthy waters and watersheds remaining healthy. The Chesapeake Bay Program Maintain Healthy Watersheds Goal Implementation Team implements strategies to achieve this goal. The Team is developing methods to track watershed health and protection status. Tracking measures are reported on the Chesapeake Stat website.
State Programs
California Healthy Watersheds Partnership The Healthy Streams Partnership (HSP) is an interagency workgroup of the California Water Quality Monitoring Council. The mission of the HSP is to promote the protection of California's healthy streams and the restoration of threatened and impaired streams by providing timely and accurate information directly useful for resource management decisions and actions. The HSP participated in the development of the EPA Healthy Watersheds Program funded  the California Integrated Assessment of Watershed Health (PDF).
Minnesota Watershed Health Assessment Framework Minnesota's Department of Natural Resources has embraced an integrated approach to watershed protection and restoration, recognizing that "the health of a watershed is enhanced when the five components - hydrology, connectivity, geomorphology, biology, and water quality - have a functional relationship within that ecosystem. Interactions occur at all scales of time and place, and the pieces come together into a synergistic whole." Through the Watershed Health Assessment Framework, Minnesota has generated extensive information on the health of its watersheds and will perform periodic updates to track protection progress and emerging health trends.
Tennessee Healthy Watershed Initiative
The Tennessee Healthy Watershed Initiative (THWI) is a collaboration of federal, state and nonprofit organizations committed to maintain and improve water resources in Tennessee watersheds.
Virginia Healthy Waters Program Virginia's Healthy Waters program is an effort to maintain ecological balance and broaden conservation efforts to include critical healthy natural resources before they are compromised. This approach encompasses protecting everything from aquatic insect larvae and bugs hidden in gravelly stream bottoms, to forested buffers alongside streams, to natural stream flow, to the water we drink.
Habitat and Biodiversity Conservation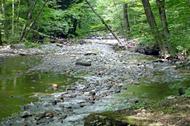 National Fish Habitat Partnership The National Fish Habitat Partnership (NFHP) is comprised of anglers, conservation groups, scientists, tribal governments, state, territorial, and federal agencies, and industry leaders whose mission is to apply a partnership-based approach to expand and improve fish habitat conservation. Its efforts are guided by the National Fish Habitat Action Plan, a roadmap for voluntary, non-regulatory, science-based action to protect and enhance America's aquatic systems. NFHP emphasizes a partnership model for implementing conservation projects, focusing on the highest priority needs on the landscape, leveraging dollars and capabilities, and engaging anglers, students, community groups, landowners, and businesses to help.
The Southeast Aquatic Resources Partnership The Southeast Aquatic Resources Partnership (SARP) coordinates among various programs and organizations to create a cross-boundary commitment to protecting aquatic resources in the southeastern United States and is a partnership of the National Fish Habitat Action Plan.
Setting Freshwater Conservation Priorities. The Nature Conservancy works with others to develop and implement approaches and tools to identify regional and basin-wide freshwater conservation priorities. These and similar approaches and tools have been applied across parts of five continents including the vast majority of the United States. The report on conservation priorities for freshwater biodiversity in the Upper Mississippi River Basin illustrates how the Nature Conservancy's approach selects conservation targets and identifies data gaps.
Wyoming Wetlands Conservation Strategy The Wyoming Joint Ventures Steering Committee developed a statewide wetlands conservation strategy to unite existing conservation organizations under common goals with respect to managing wetlands and minimizing the impact of threats to wetland integrity and function. This strategy is also closely linked to the state's Wildlife Action Plan.
Conservation in America: State Government Incentives for Habitat Conservation (PDF) (108 pp, 264 K) The Defenders of Wildlife produced this report to document state-level incentive programs for aquatic and terrestrial habitat conservation. Programs relevant to aquatic ecosystem protection take the form of cost-shares, tax benefits, easement purchases and land acquisitions to protect wetlands, riparian forests and other lands from degradation. Program summaries are provided for each state and contact information is made available.
Minnesota Stream Habitat Program The Minnesota Department of Natural Resources Stream Habitat Program gathers and provides information on Minnesota streams and rivers to guide protection and restoration efforts. The Stream Habitat Program frames stream health around five components: shape, flow, connectivity, biology and water quality. A primary objective is to ensure that an adequate amount of water is flowing in rivers and streams throughout the year to protect fish and wildlife. The Stream Habitat Program also works to promote stream connectivity through dam removals, installation of fish passages and design of road-stream crossings to minimize stream impacts.
Stewardship Incentives: Conservation Strategies for Oregon's Working Landscape (PDF) As part of the Oregon Biodiversity Project, the Stewardship Incentives report evaluates options for improving stewardship to protect biodiversity, habitats and the ecological services provided by natural landscapes.
Habitat Protection for the Las Vegas Wash Nevada's Las Vegas Wash Coordination Committee was developed to restore and enhance riparian areas and the ecological resources within the Las Vegas Wash.
Puget Sound Characterization (Volume 1: The Water Resource Assessments(Water Flow and Water Quality)) (PDF) (74 pp, 6.4MB) The Puget Sound Characterization is a set of water and habitat assessments that compare areas within a watershed for restoration and protection value. It is a coarse-scale decision-support tool that provides information for regional, county and watershed-based planning. The assessments cover water resources (both water flow and water quality) and fish and wildlife habitats (in terrestrial, freshwater and marine nearshore areas) over the entire drainage area of Puget Sound.
The assessments provide a watershed-scale perspective on the relative importance of small watersheds for the protection and restoration of water resources and habitats that is not generally provided by other available tools. Final results can also be analyzed to identify the basis for a small watershed's relative importance, and to guide potential management strategies for that watershed. The information it provides will allow local and regional governments and others to base their decisions regarding land use on a systematic analytic framework that prioritizes specific geographic areas on the landscape as focus areas for protection, restoration and conservation of the region's natural resources, and that also identifies areas that are likely more suitable for development.
Green Infrastructure and Landscape Conservation
National Programs
Landscope The National Geographic Society and NatureServe have created this website to inspire and promote place-based conservation through interactive maps and tools for exploring natural resource issues across the United States.
Eco-Logical The U.S. Department of Transportation's EcoLogical program is an ecosystem approach to developing infrastructure projects. Program goals include protection of larger scale, multi-resource ecosystems and reduced habitat fragmentation.
Trust for Public Land's GreenPrint Program The Trust for Public Land (TPL) helps regions and communities analyze and map conservation opportunities based on local priorities—a process TPL refers to as "greenprinting." Through this community-based process, TPL helps define priorities for new parks and land conservation, identify lands to be protected and plan networks of conserved land that meet public need.
Green Infrastructure Center The Green Infrastructure Center assists communities in developing strategies for protecting and conserving their ecological and cultural assets through environmentally-sensitive decisions, lifestyles and planning. Green infrastructure includes forests, agricultural soils, parks and open spaces, rivers, wetlands and bays, and other habitats.
Northeast U.S.
Conservation Assessment and Prioritization System (CAPS) CAPS is a computer software program designed to assess the ecological integrity and biodiversity value of every location in Massachusetts based on natural community-specific models, in order to help prioritize lands for conservation action based on their assessed ecological value.
Losing Ground Mass Audubon's Losing Ground series has analyzed land use changes and their impact on aquatic and terrestrial resources using the most up-to-date technology and methods since 1991. Losing Ground: Planning for Resilience (Fifth Edition) reports on the pace and patterns of land development and land protection in Massachusetts between 2005 and 2013. A major focus is incorporating data and tools at the local level for enhancing resiliency to climate change. The report presents an analysis of climate change resilience throughout Massachusetts that combines measures of landscape complexity and connectedness. Resilient areas are those that offer a range of well-connected microhabitats along an elevation gradient, allowing organisms to move among and seek out new areas in response to changing conditions.
Garden State Greenways The New Jersey Conservation Foundation developed Garden State Greenways in 2001 with Rutgers University and the Green Acres Program. Garden State Greenways is a map identifying the important natural resources - grasslands, forests, dunes, agricultural soils, wetlands - remaining in New Jersey. Greenways include hubs, or concentrations of land, and linear corridors connecting these hubs. Linking hubs of nature protects the ecological integrity of these natural areas.
New England Greenway Vision Plan The New England Greenway Vision Plan was developed by researchers at the University of Massachusetts as a regional greenway system that preserves and links ecologically critical habitats, recreation trails and historically significant areas throughout New England. The plan identifies over 19,000 miles of greenways and trails necessary to connect public open spaces and 8 million acres of environmentally sensitive areas for protection.
Evaluating and Conserving Green Infrastructure Across the Landscape: A Practitioner's Guide This guide provides an historical overview of green infrastructure planning, as well as practical steps for implementing a green infrastructure plan. The guide includes a New York case study that builds off of existing data sets and methods within New York to create a model process and methodology for creating a local green infrastructure map for Ulster County. The map prioritizes green infrastructure assets at the landscape scale for Ulster County to use in targeting conservation and restoration efforts. It provides a real-world implementation example for replication by other localities in New York.
Midatlantic U.S.
Maryland GreenPrint GreenPrint shows where Targeted Ecological Areas occur and how the many programs within the state's government work together to protect the most ecologically valuable areas. This is an effort to keep portions of Maryland as ecologically sound as possible, to ensure healthy populations of plants and animals, and to conserve lands before they are consumed by sprawling development.
a green infrastructure network design;
water quality maintenance and environmental analysis;
ecosystem services assessment; and
implementation quilt analysis.
Taken together, this set of products outlines a comprehensive approach to green infrastructure protection in Cecil County.
Baltimore County Forest Sustainability Program: Linking Communities to the Montreal Process Criteria and Indicators Under this program, a green infrastructure methodology was developed to assist in protecting forested areas and their ecosystem services and economic benefits.
North Carolina Conservation Planning Tool This comprehensive planning tool is used by local and state governments, regional planning organizations and non-profit organizations to inform decisions about conservation and other land use planning efforts in North Carolina. The tool provides maps that integrate information on biodiversity and wildlife habitat, open space and conservation lands, agricultural lands and forestry lands that can be used independently or in combination to explore the relative order of conservation significance for lands throughout the state. By sharing protection priorities, the tool can support consistent and cost-effective conservation investments statewide.
Green Infrastructure Planning in Virginia The Green Infrastructure Center conducted ten field tests of green infrastructure planning across the state in a diverse set of ecoregions and different development patterns (urban, suburban and rural) to create a framework for green infrastructure mapping and assessment that can be used statewide and across the region. The Center's website provides a guide for community green infrastructure planning and a summary of current demonstration projects.
Green Infrastructure Plan in Hampton Roads, Virginia (PDF) (52pp, 13MB) The Hampton Roads Planning District Commission developed a green infrastructure plan to be used by local and regional planners to ensure that high-priority conservation lands are protected in a multipurpose network. This edition of the plan updates the original green infrastructure network and rates the vulnerability of high-priority conservation lands to the negative impacts of future growth.
Chesapeake Forests: Conserving the Bay's Headwaters - A Green Infrastructure Assessment and Plan for Nelson County The Nelson County Green Infrastructure Assessment is an evaluation of the county's forests and wildlife habitats, agricultural soils, tourism, nature based recreation and water resources. County-specific GIS data and statewide models, including Virginia's Natural Landscape Assessment, Watershed Integrity, Forest Economics and Agricultural Resources models were used develop natural resource and watershed health maps and green infrastructure policy ideas for the county's consideration. Community input was solicited through interviews, meetings with county staff to solicit their input and review, and a public meeting.
Southeast U.S.
Closing The Gaps in Florida's Wildlife Habitat Conservation System (PDF) (246 pp, 21MB) Identifies a statewide system of landscape hubs and conservation corridors to conserve critical elements of Florida's native ecosystems and maintain connectivity among ecological systems and processes.
Alachua County Green Infrastructure Investment Program Alachua County, Florida has implemented a green infrastructure program that integrates community investments in private and public green assets. Key program components include a comprehensive plan, Alachua County Forever land acquisitions and a unique governance structure which promotes systems thinking, collaboration and public participation. Dynamic citizen advisory boards and other public participation venues provide County Commissioners and staff with valuable input on program policies, direction and performance. New web‐based, information‐sharing technologies have been deployed to support program operation based upon principles of shared information, user‐friendly interfaces and public access. Budget‐aligned program performance data is reported using web‐based applications and publicly accessible web dashboards.
Beaver Creek Watershed Green Infrastructure Plan (PDF) (85 pp, 13.4 MB) The plan uses a green infrastructure approach to: help protect and restore naturally functioning eco¬systems; propose solutions that can improve water quality and mitigate flooding; enhance recreation opportunities; and provide a framework for future development.
Midwest U.S.
Natural Connections: Green Infrastructure in Wisconsin, Illinois, and Indiana This website provides maps and GIS data layers for users to make their own explorations of Green Infrastructure in the 4-county region. The maps can be used as a tool for creating linkages between existing protected lands and for identifying opportunities for natural resource protection and restoration. The assessment and maps show that the region has vast green infrastructure resources, but only a limited amount is currently protected and many of the protected areas are isolated from each other.
Bay-Lake Regional Planning Commission Environmental Corridors The Bay-Lake Regional Planning Commission (Bay-Lake RPC) was created in April 1972 as the official area-wide planning agency for northeastern Wisconsin. Bay-Lake RPC identified a need to delineate environmental corridors based on a standard set of digital data. Environmental corridors refer to an interconnected green space network of natural areas and features, public lands, and other open spaces that provide natural resource value. Environmental corridor planning promotes a systematic and strategic approach to land conservation and encourages land-use planning and practices that are good for both nature and people. It provides a framework to guide future growth, land development, and land conservation decisions that accommodate population growth and protect community and natural resources assets.
Southwest U.S.
Central Texas Greenprint for Growth: A Regional Action Plan for Conservation and Economic Opportunity (PDF) (60 pp, 10 MB) In a partnership with the Capital Area Council of Governments and the Trust for Public Land, Envision Central Texas integrated data layers representing multiple conservation priorities in a GIS to produce a plan for strategic growth in central Texas. The plan identifies parcels that are critical to establishing networks of recreational trails and pathways for migratory fauna to be prioritized for conservation as community development continues in the surrounding area.
Sonoran Desert Conservation Plan The Sonoran Desert Conservation Plan integrates all natural resource protection and land use planning activities into one plan that reflects community values.
Northwest U.S.
Washington's Critical Areas Growth Management Act Per the state's Growth Management Act, all cities and counties in Washington must develop regulations that protect the functions and values of critical areas, including wetlands, frequently flooded areas, fish and wildlife habitat conservation areas, areas that are critical to the recharge of aquifers that are sources of potable water, and geologically hazardous areas. The state has compiled a number of documents to guide city and county officials in using the best available science to identify the functions and values of critical areas.
Greenprint for Deschutes County, Oregon Deschutes County, Oregon is one of the nation's fastest-growing counties. With no comprehensive countywide plan prioritizing the lands for conservation and recreation, the outstanding quality of life attracting entrepreneurs and new residents to the region was under increasing threat. In 2008, The Trust for Public Land, in partnership with Deschutes Land Trust, city administrators and local Parks and Recreation departments throughout the county created a GreenPrint for Deschutes County. Guided by an experienced Greenprinting team, volunteers from every corner of the county came together to add their expertise and local knowledge to public and academic data about the local landscape, recreation priorities and balanced growth. The team used the information to create interactive maps that highlight and prioritize key protection areas for important scenic views, wildlife habitat and trail connections—as identified by the local people who use them. These maps and the accompanying report will help guide future conservation in all its forms, from the purchase of land and easements, to improved development planning.
River Corridor Protection
Michigan's Natural Rivers Program Established in 1970, Michigan's Natural Rivers Program was created to preserve, protect and enhance the state's river systems by allowing property owners their right to reasonable development, while protecting Michigan's unique river resources. The program now includes stretches of sixteen rivers. Landowners possessing property along these rivers are allowed reasonable development rights only to the extent that these rights do not infringe upon the ability of current and future generations to enjoy the rivers' resources.
Vermont River Corridor Planning, Protection and Restoration The Vermont Agency of Natural Resources' River Management Program promotes the planning, designing and protecting of river corridors that will accommodate stream meander and floodplain processes as the most economically and environmentally sustainable river management alternative. The River Management Program envisions a time when the protection and wise management of river corridors will diminish the need for river restoration projects.
Vermont Guide to River Corridor Easements (PDF)(31 pp, 777 KB) The Guide to River Corridor Easements includes deeded land use and channel management restrictions for protecting certain reaches of river. The transfer of channel management rights is a notable aspect of this easement, offering a unique tool for restoring watersheds and reducing hazards by protecting natural river processes at key locations.
Land Protection Programs and Local Land Use Ordinances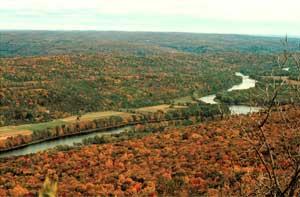 Protecting Aquatic Ecosystems: A Guide for Puget Sound Planners to Understand Watershed Processes This document provides guidance for Puget Sound planners, resource managers and others on how to better protect aquatic ecosystems such as lakes, rivers, wetlands and estuaries by including information about watershed processes in resource management plans and regulatory actions.
Enabling Drinking Water Source Protection The Enabling Source Water Protection initiative works with states to identify new ways to support local protection of drinking water sources. The Trust for Public Land, the Smart Growth Leadership Institute, River Network and the Association of State Drinking Water Administrators have extended this initiative to eight states, resulting in land and water management policies that better protect the environment, public health and monetary resources. For example, the initiative helped Maine to maximize the impact of its source water protection funds by integrating source water protection concerns into the planning procedures used by other state agencies.
Lower Meramec River Source Water Protection Project (PDF) (15 pp, 923 KB) To demonstrate how forest conservation and management can protect drinking water quality, the Trust for Public Land and the U.S. Forest Service partnered with the Open Space Council for the St. Louis Region, the East-West Gateway Council of Governments and the Meramec River Tributary Alliance to prioritize areas throughout the watershed where restoration, conservation and wastewater best management practices would provide the greatest water quality benefits.
Planner's Guide to Wetland Buffers for Local Governments Based on The Environmental Law Institute's detailed examination of more than 50 enacted wetland buffer ordinances around the nation and nine model ordinances, as well as several hundred scientific studies and analyses of buffer performance, the Planner's Guide to Wetland Buffers for Local Governments identifies both the state-of-the-art and the range of current practice in protection of wetland buffers by local governments.
Smart Growth for Clean Water: Helping Communities Address the Water Quality Impacts of Sprawl (PDF) This Smart Growth for Clean Water report identifies five smart growth approaches that can improve water quality: land conservation, waterfront brownfields revitalization, urban and community forestry, low impact development and watershed management. It profiles several local partnerships across the nation that have successfully used these approaches to realize multiple environmental and economic benefits. The report also identifies specific barriers and solutions to the effective implementation of smart growth for clean water programs.
The Bear Creek Watershed Protection Overlay District (PDF) The purpose of the overlay district is to establish regulations to preserve and enhance the integrity of Bear Creek, Armstrong Creek, Stout Creek, and associated tributaries which make up Michigan's Bear Creek Watershed. These creeks and streams are a valuable natural resource of Cannon Township as they contribute to the Township's rural character, provide scenic views and serve as a habitat for fish and wildlife. The regulations are designed to prevent soil erosion along creek banks, prevent sedimentation from entering the creeks, preserve and enhance vegetation along the creeks, and ensure adequate setbacks for buildings, structures and septic systems.
Headwaters: A Collaborative Conservation Plan for the Town of Sanford The headwaters of five rivers in southern Maine that drain into two National Estuarine Research Reserves and a National Wildlife Refuge fall within the boundaries of the Town of Sanford. Workshops held at the Wells National Estuarine Research Reserve used Community Viz and Keypad Polling to empower members of the community to help determine water resource protection priorities for the town's 2009 conservation plan.
Protecting Hydrologic Regimes
National and International
Implementing Environmental Flow Policies - Ecological Limits of Hydrologic Alteration (ELOHA) An important component of the Ecological Limits of Hydrologic Alteration (ELOHA) approach to watershed management is the development of enforceable policies that protect rivers from threats to the flow variability they need to achieve in order to support native aquatic communities and human uses. This Web site provides a variety of policy development tools as well as examples of environmental flow policies from around the world.
Practical Guide to Environmental Flows for Policy and Planning 2012 (PDF) (74 pp, 1.5 MB) Nine case studies evaluating successful environmental flow policies are presented in this document. Demonstrating application of the ELOHA framework, the case studies integrate discussion of water availability, river type classification, flow-ecology relationships and condition goals.
International Instream Flow Program Initiative (PDF) (201 pp, 2.07MB) This book provides a status report of State and Provincial Instream Flow programs in the United States and Canada. It identifies trends and opportunities to help state and provincial fish and wildlife management agencies participate in flow management activities.
Northeast U.S.
Massachusetts Water Policy (PDF) The Massachusetts Water Policy, released in October 2004, seeks to advance the following environmental principles: keep water local and seek to have municipalities live within their water budgets by addressing issues from a watershed perspective; protect clean water and restore impaired waters; protect and restore fish and wildlife habitat; and promote development strategies consistent with sustainable water resource management.
Massachusetts Sustainable Water Management Initiative In 2012, the Massachusetts Executive Office of Energy and Environmental Affairs released the Sustainable Water Management Initiative (SWMI) Framework. The SWMI framework guides permitting of water withdrawals under the Water Management Act (WMA) to support ecological needs while meeting the needs of economic growth. Major elements of the SWMI framework include maintaining Safe Yields (the maximum amount of water withdrawal that can be allowed during drought conditions) at the basin scale and seasonal streamflow criteria at the sub-basin scale to support the magnitude and timing of the natural flow regime.
Sustainable Watershed Management: Priorities for Action (PDF) (3 pp, 915 K) This Massachusetts action plan identifies threats to ecosystem integrity, such as droughts, increased stormwater runoff and habitat fragmentation, and presents opportunities to protect those ecosystem services.
Water Resource Management and Planning: A Guide for Communities (Word) (Learn more about MS Word)  This guidance from Massachusetts provides information on planning to address the full spectrum of issues that arise in water resource management including drinking water and stormwater issues. The Guide stresses the need to consider solutions that keep water local and minimize the impact on the overall water budget, the inflow and outflow of water to the community. The Guide also promotes sustainable water resource management strategies.
Stream Flow: The Next Two Decades Balancing Human Use and Ecological Health This report describes Connecticut's approach to developing and implementing stream flow standards for streams and rivers throughout the state. Connecticut's flow standards are intended to balance stream flow needs to support human uses while maintaining the ecological health of flowing waters. In 2011, the Connecticut legislative regulations review committee approved statewide flow standards and regulations that followed the framework outlined in this report. View additional information on Connecticut stream flow standards and regulations.
Southeast U.S.
Southern Instream Flow Network The Southern Instream Flow Network was created by the Southeast Aquatic Resources Partnership to facilitate development of protective instream flow policies among partners based in 15 southeastern US states. This is achieved by providing science-based resources, including developing regional flow-ecology relationships, hydrologic classification of streams and rivers, compilation of baseline information on hydrologic and ecologic conditions, assessment of flow alteration, and implementation of flow conservation actions in high priority areas.
Tennessee Instream Flow Program The Tennessee Wildlife Resource Agency is in the process of establishing standards for setting Instream Flows in Tennessee.
Midwest U.S.
Ecological Low Flow Protection Process for Ohio Streams and Rivers of the Lake Erie Basin (PDF)  Search EPA ArchiveThis document describes the process used in Ohio to determine minimum acceptable flow levels for the state's streams and rivers. The state identified sensitive fish species richness as the ideal metric for determining whether or not a stream's flow level is sufficient.
Michigan's Water Withdrawal Assessment Process (PDF) (4 pp, 1.66 MB) This assessment evaluates the potential for a large-quantity water withdrawal in Michigan to negatively impact nearby streams and rivers based on the relationships between ground water and surface water flows and fish populations.
Developing Ecological Criteria for Sustainable Water Management in Minnesota (PDF) (129 pp, 3.5MB) The goal of this project was to develop recommendations and indicators for ecological criteria for instream flow protection in Minnesota, with special attention to rivers and streams in Minnesota's Great Lakes basin. Products were developed through a collaborative process with public agencies in Minnesota and other experts, building on partnerships between The Nature Conservancy and U.S. Geological Survey across the Great Lakes. The final report assesses available data, tools and approaches that can be used to establish ecologically-based instream flow protections in Minnesota.
Southwest U.S.
Colorado Instream Flow Program In Colorado's semi-arid environment, water is scarce with many competing demands placed on it by an ever-increasing population. The Colorado Water Conservation Board is responsible for the appropriation, acquisition, protection, and monitoring of instream flow and natural lake level water rights to preserve and improve the natural environment to a reasonable degree.
Colorado Watershed Flow Evaluation Tool This project demonstrates the use of flexible approaches to develop flow-ecology curves based on studies reported in the literature and demonstrates the use of flow-ecology curves to inform basin-scale water-resource planning.
Northwest U.S.
Washington Instream Flow Program Washington Department of Ecology is required by state law to retain adequate amounts of water in streams to protect and preserve instream resources and uses (such as fish, wildlife, recreation, aesthetics, water quality and navigation). One of the best water management tools for protecting stream flows is to set flow levels in regulation. Watershed management groups around the state are examining local water resources and working with Ecology to set or revise instream flows in their watersheds. The intent is to set instream flows throughout the state.
Columbia Basin Water Transactions Program (CBWTP) The CBWTP seeks creative solutions to maintaining instream flows at ecologically acceptable levels while providing water users with sufficient supplies. Methods used include: (1) water acquisitions; (2) boosting efficiency; (3) conserving habitat; (4) rethinking the source; (5) rotational pools; and (6) water banking.
Protecting Biology and Water Quality
A Primer on Using Biological Assessment to Support Water Quality Management (PDF)(108 pp, 6.1MB About PDF)  This document serves as a primer on the role of biological assessments in a variety of water quality management program applications, including reporting on the condition of the aquatic biota, establishing biological criteria, and assessing the effectiveness of Total Maximum Daily Load determinations and pollutant source controls. This document provides a brief discussion of technical tools and approaches for developing strong biological assessment programs and presents examples of successful application of those tools.
Maine Biological Monitoring Program As part of its water quality standards, the Maine Department of Environmental Protection analyzed its aquatic biomonitoring data using a probability-based statistical model to assign each of the state's water bodies to one of three aquatic life use classes. As new biomonitoring data are collected, the state confirms that each water body is attaining its aquatic life use designation and incorporates any water bodies that are not attaining their aquatic life use designations in its 303(d) list of impaired water bodies.
Ohio's Statewide Biological and Water Quality Monitoring and Assessment To assess the attainment and appropriateness of the water quality designations assigned to its streams and rivers, Ohio EPA monitors water chemistry and fish and macroinvertebrate assemblages in all of its streams and rivers on a rotating basis. In addition to supporting the development of the state's 303(d) list, these data are used to determine whether or not Ohio's streams and rivers adequately support aquatic life (including consumable fish), recreational opportunities and drinking water supplies for the state as a whole. Other agencies have also used bioassessment data and biocriteria to assist with management of rare, threatened and endangered species, scenic river designations, environmental impact assessment and fisheries management.
The Importance of Biocriteria in North Carolina's Basinwide Management Strategy The North Carolina Division of Water Quality (DWQ) has been using bioassessment techniques to evaluate water quality for more than 15 years. Biological data are valuable for classifying Outstanding Resource Waters (ORW) and High Quality Waters (HQW). In order to be classified as ORW or HQW, the stream must receive a biological rating of "Excellent." State standards allow waters designated as ORW or HQW to be protected through such means as advanced treatment requirements, restriction of new discharges, land use regulations and storm water controls.
Pennsylvania Coldwater Heritage Partnership The Pennsylvania program was developed to coordinate efforts and provide technical assistance to protect the state's cold water streams and their fisheries.
Kansas Heritage Streams: Identification and Protection of Healthy Watersheds (PDF) (2013) (163 pp, 6.4MB) This report outlines the approach used by Kansas state agencies to characterize the landscape features, biological, surface water chemistry and streamflow conditions for six heritage streams.  It includes the results of the assessment and a discussion of measures to protect and maintain the physical, chemical and biological condition of these exceptional waters.