Hazardous Waste Permitting in Your State
Both a map and an alphabetically linked list of state hazardous waste permit websites are given below. In some cases, states have posted lists of permitted treatment, storage and disposal facilities (TSDFs). All of these links are outside of EPA's website and EPA is not responsible for the content of these websites.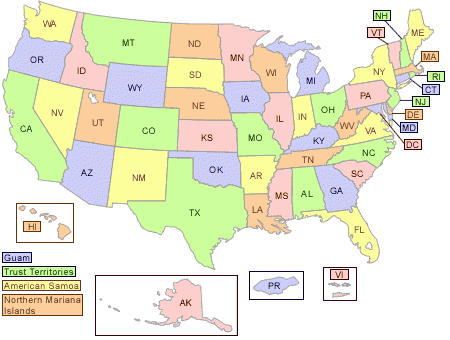 ---
The following links Exit the site.
A
Alabama
Alaska
Arizona
Arkansas
B
No entries available
C
California
Colorado
Connecticut
D
Delaware
E
No entries available
F
Florida
G
Georgia
H
Hawaii
I
Idaho
Illinois
Indiana
Iowa
J
No entries available
K 
Kansas
Kentucky
L
Louisiana
M
Maine
Maryland
Massachusetts
Michigan
Minnesota
Mississippi
Missouri
Montana
N
Nebraska
Nevada
New Hampshire
New Jersey
New Mexico
New York
North Carolina
North Dakota
O
Ohio
Oklahoma
Oregon
P
Pennsylvania
Q
No entries available
R
Rhode Island
S
South Carolina
South Dakota
T
Tennessee
Texas
U
Utah
V
Vermont
Virginia
W
Washington
West Virginia
Wisconsin
Wyoming
X
No entries available
Y
No entries available
Z
No entries available