School Officials and Healthy Indoor School Environments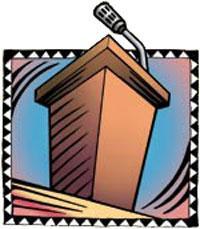 School officials interact with all members of the school community, including building staff, administrative staff, teachers, students, parents, local government officials and many others. That puts them in an ideal position to be leaders and share basic information about creating healthy indoor school environments, including managing indoor air quality, or IAQ, with everyone who can work to make a difference. Maintaining good IAQ requires a coordinated management approach that provides for building occupant education and establishes some routine inspection and maintenance policies.
---
Top Actions School Officials Can Take to Address IAQ
Understand the effects of poor IAQ on student and staff productivity and health.
Support and promote a district-wide IAQ management program through policies and plans.

Read case studies about how other districts have implemented sustainable IAQ management programs.

According to the 2006 School Health Policies and Practices Study, about one third (35.4 percent) of districts had an IAQ management program. Among districts with a program, 84.3 percent of the programs were based on the IAQ Tools for Schools guidance.