Ozinga Ready Mix, Inc.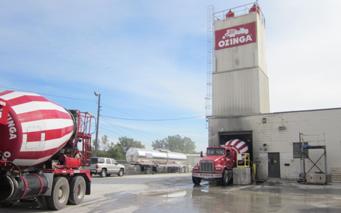 EPA reached an agreement with Ozinga Ready Mix, Inc., in June 2016 to reduce particulate matter or dust from its operations in the Chicago area and to buy new, cleaner diesel trucks.  Ozinga will also pay a penalty of $37,689 for alleged violations of the Clean Air Act.
Ozinga allegedly failed to control dust to required levels at facilities at 1818 East 103rd Street as well as 2255 South Lumber Street in Chicago.  EPA is requiring Ozinga to update dust control programs at its facilities. 
Under the agreement with EPA, Ozinga will also purchase 30 new diesel trucks to replace older ones at its Chicago facilities at an estimated cost of $5 million. The diesel truck replacement project will reduce emissions of carbon dioxide, particulate matter, volatile organic compounds, nitrogen oxides and carbon monoxide, making the air cleaner in Southeast Chicago.