Affordable Housing with Indoor airPLUS
The Indoor airPLUS Program offers guidance and construction specifications that can lead to improved comfort and indoor air quality for residents, as well as enhanced durability and reduced risk for affordable builders and developers. These Indoor airPLUS partners play an important role by developing income-eligible housing typically designated for lower-income households whose construction is generally publicly subsidized by federal, state, or local housing agencies, usually via grants, loans, tax credits, and/or tax-exempt bonds.
Are you an affordable builder? Reach out to our team to discuss how we can help you incorporate Indoor airPLUS into your homes.
On this page:
---
Award Winning Affordable Builder Partners
To view previous year winners, please visit Past Indoor airPLUS Leader Award Winners.
The following links exit the site Exit
Thrive Home Builders – Affordable Builder Category (2018)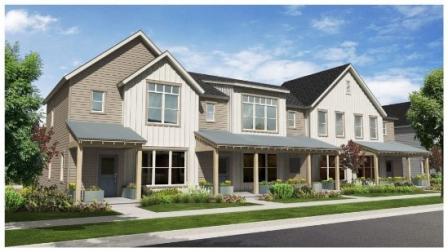 Thrive Home Builders has been able to develop a portfolio of new homes that include both market rate housing and income-qualified affordable housing, meeting the needs of a wide variety of homebuyers. Thrive is being recognized as an Indoor airPLUS Leader Award Winner in the Affordable category for the first time. Thrive is proud to offer their Elements Collection of 2-story rowhomes in Denver, Colorado, designated for income-qualified households, with both the EPA's Indoor airPLUS label and the DOE's Zero Energy Ready Home certification. Congratulations, Thrive Home Builders, on being a committed partner and providing a well-constructed, healthy home at an affordable price point.
Habitat for Humanity – Kent County (2017)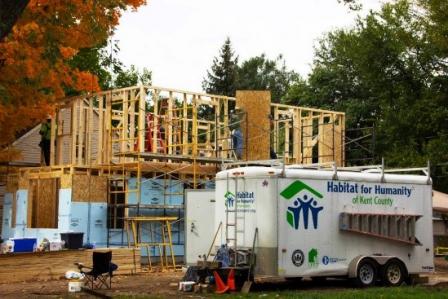 This Habitat for Humanity - Kent County affiliate in Grand Rapids, MI earned recognition for their extensive efforts to educate homeowners and bring them additional long-term value with healthier, safer indoor environments. Habitat for Humanity of Kent County communicates the benefits of healthy indoor air by partnering with educational groups, giving the next generation work force hands-on experience to learn green building practices. Additionally, because of Habitat for Humanity – Kent County's goal to certify all homes under the Indoor airPLUS Program, they also provide education for contractors and suppliers on the program requirements. Their outreach efforts include discussions about IAQ with homeowners and a collaborative construction approach to provide a safer, healthier home—an additional piece of long-term affordability for these families.
Habitat for Humanity – St. Louis (2015 & 2016)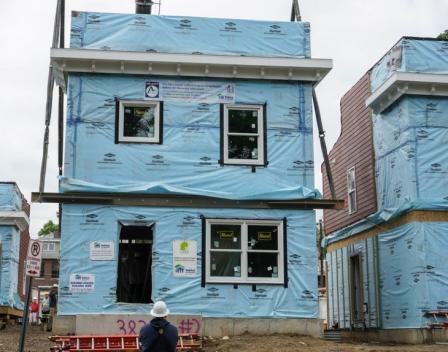 This affordable builder in Saint Louis, MO is a champion of Indoor airPLUS in their market, and 100% of their homes in 2014 & 2015 were Indoor airPLUS labeled. Habitat for Humanity-Saint Louis regularly provides training to the volunteers and organizations that work on their homes, highlighting the benefits of improved indoor air quality associated with Indoor airPLUS. They also have presented at conferences and participated in webinars to showcase their participation in the Indoor airPLUS Program and to share best practices with other builders.
---

Since the nonprofit organization was founded in 1976, Habitat for Humanity has been building affordable housing with, and for those in need. Since 1976, Habitat has helped more than 29 million people improve their housing conditions. EPA's Indoor airPLUS program proudly works with affiliates across the country and looks forward to more Habitat for Humanity affiliates to join in.
Or for more information, call (800) HABITAT or (800) 422-4828.
Habitat Affiliates Improve Homes with Indoor airPLUS
Several Habitat for Humanity partners have enjoyed much success with building Indoor airPLUS labeled homes. While they each approach home building a little differently, they all have recognized that the families who live in these homes will benefit from improved indoor air quality. The families who live in Indoor airPLUS labeled homes report fewer negative health effects, including asthma episodes.
Click the map to find Habitat affiliate Indoor airPLUS partners.