Social Media, Widgets and Apps for Indoor airPLUS!
On this page:
---
Indoor airPLUS Mobile App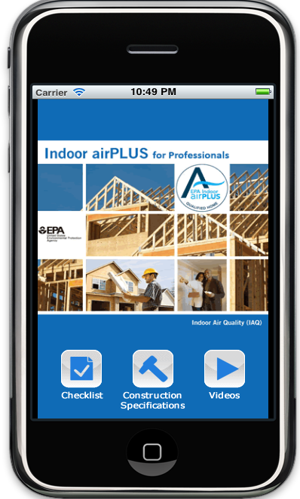 Home builders and verifier partners in the field can get easy access to the tools and resources of the Indoor airPLUS Program. You can use the App to:
Find the Construction Specifications
Fill out and submit the Verification Checklist
Find FAQs, Videos, Podcasts and Technical Assistance via email
The App is available for iPhones/iPods/iPads via the iTunes Store (look for "EPA Indoor airPLUS").
---
Social Media Tips
Download the complete list of social media tips to help build your business and stay connected to Indoor airPLUS. Read the tips to learn how to integrate these free tools into your marketing strategy to grow your business, as well as keep up with Indoor airPLUS program updates.
---
Indoor airPLUS on Twitter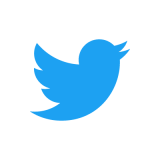 Twitter makes keeping up with Indoor airPLUS easy. Follow @EPAiaplus to get the latest information on the Indoor airPLUS program and partners, plus tips on construction specifications, benefits for homeowners, event announcements and links to Indoor airPLUS tools.
---
Indoor airPLUS on Facebook   
Connecting with EPA on Facebook makes it easy to keep up with Indoor airPLUS news. Once you follow, or "like," Indoor airPLUS on Facebook, updates post directly to your Facebook news feed so you will always be in the know about the latest Indoor airPLUS news.
---
Widgets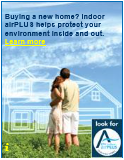 Web Buttons or Widgets easily educate customers on Indoor airPLUS, indoor air quality and homes. Partners can add these free tools to their Website.