Challenges & Prizes
Challenges and prizes represent tools for EPA to find solutions by tapping into the ingenuity and creativity of crowds. EPA outlines the specifications and criteria for a problem, and the public can submit ideas and proposals for successful solutions. Look below for ways you can get involved.
Announcements:
EPA's EmPOWER Air Data Challenge is now open! In this challenge, EPA's Clean Air Markets Division (CAMD) is seeking proposals from academic and research institutions for innovative and creative projects using at least one of CAMD's emissions or environmental monitoring datasets. Submissions should advance the knowledge, use, and understanding of CAMD data and related information. Applications are being accepted now through February 22, 2021. Learn about the challenge and how to apply.
---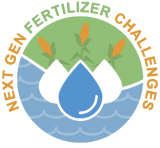 To help mitigate the adverse effects of fertilizers, EPA is partnering with the U.S. Department of Agriculture (USDA) and other organizations to launch the Joint EPA-USDA Partnership and Competition on Next Gen Fertilizers to Advance Agricultural Sustainability in the United States. This competition includes two challenges which aim to accelerate the development and use of existing and new product technologies that are affordable to reduce the environmental impacts of U.S. corn production. The results of the Partnership may ultimately be leveraged to improve production of other crops and in the U.S. and abroad.
Learn more about the two Challenges.
---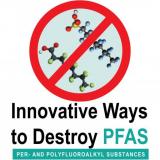 EPA is partnering with the U.S. Department of Defense's Strategic Environmental Research and Development Program (SERDP) and Environmental Security Technology Certification Program (ESTCP); the Environmental Council of States (ECOS) and the Environmental Research Institute of the States (ERIS); Michigan Department of Environment, Great Lakes & Energy; and Colorado Department of Public Health & Environment, to co-sponsor a technical challenge regarding the destruction of per- and polyfluoroalkyl substances (PFAS). The challenge asks solvers to submit detailed plans for a non-thermal way of destroying PFAS in concentrated film forming foam (AFFF), while creating the least amount of potentially harmful byproducts.
Learn more about the Challenge. 
---