RESES Program: 2019
The Regional Sustainability and Environmental Sciences Research Program (RESES) matches EPA scientific and technical expertise with high-priority, short-term research needs in each of the Agency's ten Regions across the nation. Projects are funded through an internal (EPA-only) annual solicitation for proposals. The 2019 program encouraged proposals focused on three topic areas:
​Contaminated sites (e.g., Superfund, Areas of Concern)
Sustainable materials management and beneficial reuse of waste materials
Community revitalization and resilience to extreme events
Below are the 2019 projects.
Investigation of the Factors Influencing Fate and Transport of Perfluoroalkyl and Polyfluoroalkyl Substances (PFASs) and the Development of a PFAS Impact to Groundwater Tool to Protect Our Groundwater Resources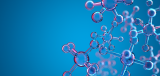 The EPA and state environmental agencies have models to determine soil remediation criteria in order to protect groundwater. However, these models are not well-suited for PFAS compounds due to their complex behavior that cannot be explained by a single property such as the soil organic carbon content. This research will investigate soil/groundwater properties, such as mineralogy and pH, in order to better understand the behavior of PFAS and determine key predictive factors that control the movement of these chemicals.  Knowing these factors, environmental practitioners will be able to predict PFAS concentrations that negatively impact groundwater quality. States can then use this information to set enforceable soil cleanup standards that prevent further groundwater contamination and thereby protect human health and the environment in our communities.
Identifying and Defining Levels of Meaningful Change in Ecosystem Services of the Chesapeake Bay and its Watershed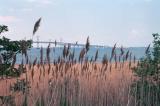 The Chesapeake Bay Program is working with stakeholders to identify and incorporate ecosystem services, best management practices, and communication strategies in the watershed. All the states in the watershed are developing implementation plans to address problems with nutrients and sediment. However, more information is needed to better understand the social, economic, and environmental impact of these management practices. The RESES project will incorporate ecosystem services into the decision-making process with existing EPA tools. This will lead to a better understanding of the ecosystem services in the Chesapeake Bay region and lead to better decisions that pose the most value to individual communities.
East Mount Zion Landfill Ecological Revitalization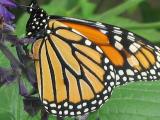 The East Mount Zion landfill in York County, Pennsylvania was capped in 1999, however the vegetation cover is now dominated by weeds and non-native plants, diminishing its value to the nearby community. Researchers on this RESES project are using ecosystem goods and services (EGS) identification and quantification tools to make decisions on how to revitalize the Superfund site and how to monitor that revitalization.  Through a technical workshop and community engagement with existing EGS tools, the team will be able to identify how best to utilize the site for the benefit of the community and how best to communicate those benefits. Success of this smaller scale project will help develop guidelines for using these ORD tools on larger, more complex efforts.
Enhanced Post-Flooding Risk Communication to Reduce Indoor Air Health Hazards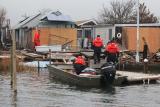 With record-breaking hurricanes in the United States, there have been more flooding events which create unsafe and unhealthy housing conditions. After disasters such as hurricanes, failure to remove contaminated materials and lack of resources educating people on what they can do to protect their health can have long-term health risks. EPA's Region 4 and Office of Research and Development will partner with the Florida Department of Health, University Florida, and Louisiana State University Extension Office to create an interactive outreach tool that promotes community resilience after flooding. The tool will use interactive videos or infographics to cover important steps for residents to take before returning to their homes. The project will be beta tested in Florida with Hurricane Michael victims but will have impacts across the nation in supporting communities after natural disasters.
Community-driven Application Development Using USEEIO Models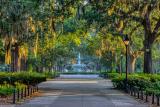 EPA has developed an analytical framework for Sustainable Materials Management rooted in the life cycle model of goods and services known as USEEIO. This model can be used at the community level to provide a better understanding of potential environmental and economic outcomes of changes that affect goods and services. However, the implementation faces hurdles from both lack of awareness and the complexity of the model. The researchers will partner with the Georgia Department of Economic Development to inform communities in Georgia about the model, and then work with interested communities and volunteer designers/software developers to create community applications that can assess and identify opportunities for economic growth and environmental sustainability. The end product will be open-source applications that community partners can use or any community could use or further customize to address related needs. Success of this project could foster use of this model and new approaches in communities across the United States.
Hyperspectral Test Evaluation at Gay Mine Site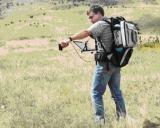 Mine sites across the country have widespread surface contamination that exceed the maximum limit. One example is the Gay Mine site in eastern Idaho, which has soils contaminated with selenium. For large areas, a more cost-effective, non-destructive, and less labor-intensive technology is needed.  EPA ORD-owned tools can be used to tackle this issue via the analysis of remote sensing imagery. Understanding the spectral reflectance-to-contaminant concentration relationships will help in decision-making and demonstrate a new use of the EPA ORD tools. Approximately 100 locations with known contamination will be assessed using the ORD spectroradiometer. The data collected will be used to develop a model to predict selenium concentration in soils and waste. The community will gain a better understanding of where to focus resources on further characterization and cleanup activities.
Assessment of Biochar Application for the Remediation of Heavy Metal Contaminated Terrestrial Landscapes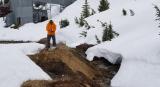 There are hundreds of thousands of mercury (Hg) contaminated sites that have contributed to unsafe Hg concentrations in fish. Traditional remediation options may not always be feasible nor desirable. Some efforts have been made to plant vegetation to reduce Hg mobility, but the organic material has the potential to make the contamination worse by increasing the more toxic form, methylmercury (MeHg). The research team will characterize different aspects of the metals in contaminated sites and identify biochars for Hg sequestration with the intent to use these biochars for a greenhouse soil/tailings amendment study. Data collected will be used to understand if the biochars can sequester inorganic Hg, reduce Hg methylation, and promote vegetative growth on contaminated sites. Success of this project will further help remediation efforts for Hg contaminated sites across the country.