Light Systems and Demolition
Mercury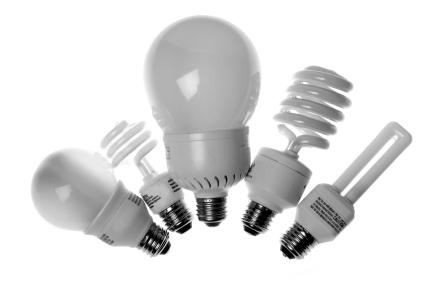 fluorescent bulbs
compact fluorescent light bulbs (CFLs)
high intensity discharge (HID) lamps
ultraviolet lamps
neon lights
"Silent" light switches, which were manufactured prior to 1991 and may be present in older buildings, may also contain mercury.
To prevent mercury contamination, these items should be isolated, labeled, and taken to a mercury recycler or consolidation site.
To prevent the release of mercury, the mercury should not be removed from items, and fluorescent lamps should not be crushed.
Polychlorinated Biphenyls (PCBs)
Fluorescent light ballasts manufactured through 1979 may contain PCBs. Ballasts manufactured between 1979 and 1998 that do not contain PCBs should be labeled "No PCBs."
Polychlorinated Biphenyls (PCBs)
Ballasts containing PCBs are not frequently found in homes, but they are occasionally identified during asbestos inspections.
If a ballast that is not labeled "No PCBs" is found, it is best to assume it contains PCBs.
To prevent the release of PCBs:
avoid breaking these items
handle them separately from other demolition waste
take them to an appropriate facility
Check with your state environmental agency about how to properly dispose of PCB ballasts in your area.