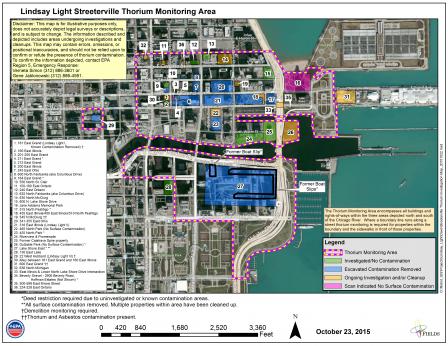 Lindsay Light Streeterville Thorium Monitoring Area
Disclaimer: This map is for illustrative purposes only, does not accurately depict legal surveys or descriptions, and is subject to change. The information described and depicted includes areas undergoing investigations and cleanups. This map may contain errors, omissions, or positional inaccuracies, and should not be relied upon to confirm or refute the presence of thorium contamination.
You may need a PDF reader to view some of the files on this page. See EPA's About PDF page to learn more.