Atmos Energy Methane Challenge Partner Profile
Methane Challenge Partner Since 2016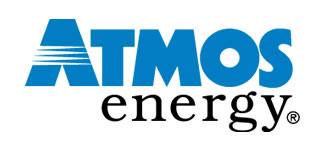 Atmos EnergyExit has committed to apply best management practices (BMPs) across its operations to mitigate methane emissions from the emission source listed below.
Learn more about Atmos Energy's progress towards meeting its commitments to implement methane-reducing technologies and practices related to this emission source:
At the bottom of this page, you will also find the methane reductions that Atmos Energy has achieved in the program.
Background Information: Information submitted by Atmos Energy, including its full dataset, can be found on its document page. This page includes the following documents:
Methane Challenge Implementation Plan
Methane Challenge Reported Data
---
Distribution
Mains - Cast Iron and Unprotected Steel
Learn more about emissions from distribution mains, available options to mitigate emissions, and what the BMP Commitment for distribution mains entails.
| Year | Replacement Rate (%) | Target Rate and Year (%) |
| --- | --- | --- |
| 2017 | 5.70191007975 | -1 |
| 2018 | 3.23912246641837 | -1 |
| 2019 | 0 | -1 |
| 2020 | 0 | -1 |
| 2021 | 0 | 1.5 |
| Commitment Details | Company Selection |
| --- | --- |
| Segment: | Distribution |
| Target Year: | 2021 |
| Target Replacement Rate: | 1.5% |
| Current Replacement Rate: | 3.24% |
Graph shows:  The blue bars show Atmos Energy's annual cast iron and unprotected steel mains replacement rate. The green star indicates its 2021 target annual replacement rate (1.5%). Atmos Energy has implemented this commitment by replacing cast iron and unprotected steel mains with plastic mains.
---
Methane Reductions
| Year | Methane Reductions (MTCO2eq) |
| --- | --- |
| 2017 | 28018.1514725 |
| 2018 | 17798.588325 |
| 2019 | 0 |
| 2020 | 0 |
| 2021 | 0 |
Since joining the Methane Challenge program, Atmos Energy has achieved the following methane emissions reductions, which are also expressed in terms of carbon dioxide equivalents and the value of the amount of natural gas saved:
Methane emissions reductions: 1,833 metric tons
Reductions in carbon dioxide equivalents: 45,817 metric tons
Natural gas savings: $286,355*
*Natural gas savings assumes a natural gas price of $3.00 per thousand cubic feet, based on the average of daily Henry Hub Natural Gas Spot Prices in 2018, rounded to the nearest dollar
---
Pursuant to 5 CFR § 2635.702(c)(2), names are displayed here as the result of recognition for achievement given under an agency program of recognition for accomplishment in support of the agency's mission. Any reference to a specific company or commercial product or service by trade name, trademark, manufacturer, company, or otherwise does not constitute or imply the endorsement or recommendation of EPA.
---
About the Methane Challenge Program
The Methane Challenge Program provides a new mechanism through which U.S. oil and gas companies can make more specific and transparent commitments to reducing methane emissions. Partner companies choose between two commitment options to cost-effectively reduce methane emissions. For background information on the Methane Challenge program, please check out the Methane Challenge Fact Sheet.
Best Management Practice (BMP) Commitment
The BMP Commitment is intended to spur near-term, widespread implementation of methane mitigation activities across the oil and natural gas value chain to address methane emissions from key emitting sources. By committing to address an emission source, the partner is committing to implement a BMP on all such sources in their operations. Progress towards a commitment is generally indicated by the percent of sources to which the partner has implemented a BMP as part of the Methane Challenge. Commitments for a few sources are instead based on achieving a target rate (of equipment replacement or methane emission reductions).
Learn more about the BMP Commitment.
ONE Future Emissions Intensity Commitment
The ONE Future Commitment is intended to drive action to achieve segment-specific intensity targets, established through the ONE Future Partnership, which will represent emissions per volume produced or volume of throughput and add up to a 1% or less "leakage rate" along the natural gas value chain by 2025.
Learn more about the ONE Future Emissions Intensity Commitment
Learn more about the ONE Future PartnershipExit