Reports and Technical Resources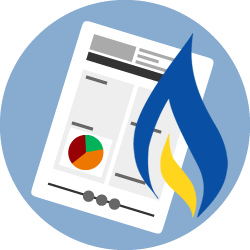 The technical articles and resources listed below are just a sampling of information about options for reducing methane emissions and other industry-related reports and resources. This is not meant to be an exhaustive list. 
This page provides links to non-EPA web sites. You will leave the EPA.gov domain and enter another page with more information. EPA cannot attest to the accuracy of information on that non-EPA page. Providing links to a non-EPA Web site is not an endorsement of the other site or the information it contains by EPA or any of its employees. Also, be aware that the privacy protection provided on the EPA.gov domain (see Privacy and Security Notice) may not be available at the external link. 
---
Economic Analyses Reports
---
Methane Emissions Reports and Data
---
Technical Reports
---
Other Resources
---
Additional Information
The following websites provide additional information on oil and gas methane emissions:
---