Tronox Abandoned Uranium Mines
This page provides information about the sites to be addressed using funds from the 2015 Tronox Bankruptcy Settlement Agreement.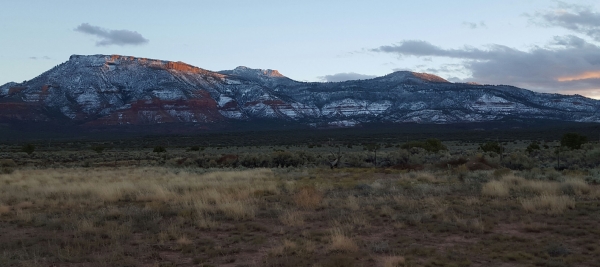 Background
In 2015, EPA recovered almost $1 billion from a litigation settlement to address over 50 mines for which Kerr McGee Corporation and its successor, Tronox, have responsibility (Press Release). Navajo Nation received more than $40 million from the settlement.
The Tronox Incorporated bankruptcy settlement provides for the payment of funds, either directly to environmental regulators or through the trusts created pursuant to the settlement agreement, in connection with numerous sites and facilities throughout the country. The payments for these sites will address a wide variety of environmental contamination.
The sites covered by the settlement agreement include forty-nine former uranium mines in and near the Navajo Nation territory in the southwest of the U.S., and may also include certain additional mines listed in Attachment B to the settlement agreement, if designated in the future.
Tronox Abandoned
Uranium Mines
Eastern Abandoned Uranium Mines Region
Ambrosia Lake Mine
Section 32/33 Mines
Northern Abandoned Uranium Mines Region
Contact
Jesse Kass (kass.jesse@epa.gov)
Remedial Project Manager
(415) 972-3041