How the National Estuary Programs Address Nutrient Loads
Nutrients such as nitrogen and phosphorus are necessary for plant and animal growth and support healthy aquatic ecosystems. In excess, however, nutrients can contribute to fish disease, red or brown tide, algae blooms and low dissolved oxygen. Sources of nutrients include point and non-point sources, such as the following:
Sewage treatment plant discharges
Stormwater runoff
Faulty or leaking septic systems
Sediment in urban runoff
Animal wastes
Atmospheric deposition originating from power plants or vehicles
Groundwater discharges
When excess nutrients lead to low dissolved oxygen levels, marine animals must leave the low-oxygen zones for more oxygenated waters. Animals with limited mobility can die.
NEP Approach/Success Stories
On this page:
---
Buzzards Bay National Estuary Program (Buzzards Bay NEP)
Buzzards Bay NEP (located in Massachusetts) has succeeded in nitrogen-related water quality improvements. Two of their most important case studies are focused around the City of New Bedford and in the Wareham River estuary.
In New Bedford, wastewater facility upgrades and elimination of dry weather combined sewer overflow (CSO) discharges greatly improved water quality and promoted eelgrass recovery.
Buzzards Bay NEP advocated for a more stringent nitrogen discharge permit for the Wareham Wastewater facility in order to meet goals recommended in the NEP's Comprehensive Conservation and Management Plan (CCMP). The effort succeeded, and resulted in the most stringent nitrogen discharge standard in Massachusetts (no more than 4 ppm Total Nitrogen from March to October).
Dramatic reductions in nitrogen concentrations in the Agawam River estuary and even the first signs of eelgrass recovery in the Wareham River estuary followed from the permit.
---
Casco Bay Estuary Program
Casco Bay is beginning to show signs of stress that are often indicative of nutrient pollution. Such signs include algae blooms and damage to eelgrass beds. Many streams in the watershed are impaired due to stormwater and urbanization and channel elevated levels of nutrients to the Bay. Other major sources of nutrients include atmospheric deposition, wastewater treatment facilities, septic tanks, and combined sewer overflows.  The Casco Bay Estuary Program (CBEP) is working with its many partners to address these concerns.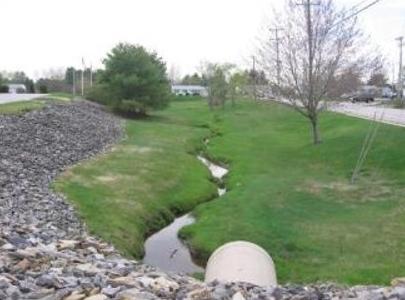 CBEP has created an innovative regional forum for collaborative problem-solving strategies for reducing the impacts of nutrient pollution on the Bay.  The 12-member Casco Bay Nutrient Council and its advisory network --  which together include representatives from local wastewater treatment facilities, municipal agencies, the local soil and water conservation district, environmental organizations, and academia --  have been meeting for two years to build a common understanding of nutrient pollution, its sources, and remediation.
Among the tasks undertaken by the Council are a review of the science surrounding nutrient pollution in the Bay; a review of the federal, state and local actions taken to reduce nutrient pollution, and if they are working; and a review of the costs and cost-effectiveness of various remediation efforts, and how best to achieve goals across jurisdictions and permits.
The Council is a unique and valuable collaborative venue for non-confrontational discussion of the complicated issues surrounding reduction of nutrient pollution in the Bay. Eighteen specific recommendations have emerged from the work of the Council, from developing nutrient criteria to working across jurisdictional silos.  Significantly, the Council's work – and the relationships established during Council proceedings – are facilitating on the ground efforts.  Monitoring collaborations are emerging looking more closely at nutrients in the Bay and its tributaries.  A recent upgrade to the East End wastewater treatment facility resulted in an estimated 73% reduction in summer nitrogen discharges in 2018.  The City of Portland has embarked on an ambitious planning process to address water pollution holistically across multiple programs and permits.  These recommendations will help improve the Bay's ability to provide habitat for commercially fished/farmed species and to provide a clean, healthy environment for recreation and tourism.
---
Long Island Sound Study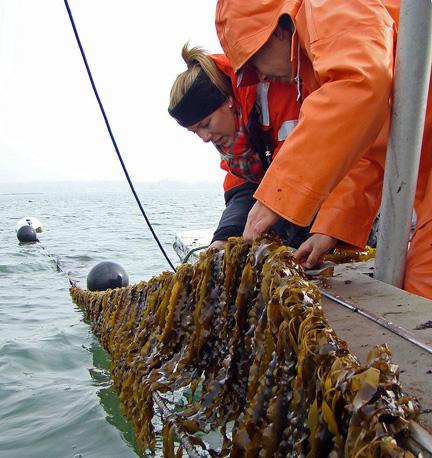 The Long Island Sound Study (LISS) has begun testing the use of nutrient bioextraction, specifically shellfish and seaweed farms, to improve water quality in Long Island Sound. Nutrient bioextraction is a management strategy that combines the growing and harvesting of shellfish or seaweed to remove nitrogen and other nutrients from coastal waters. An additional benefit is that people can eat the seaweed and shellfish produced, and seaweed byproducts are produced that  may have  economically valuable uses. Bioextraction is a viable part of an "all-hands in" strategy to reduce nutrients that also includes watershed nitrogen reductions, restoring and protecting tidal wetlands and eelgrass beds, and building shellfish reefs.
This strategy improves water quality by removing nutrients and provides a variety of economic benefits. Pilot studies in Long Island Sound estimate that bioextraction processes can reduce the nitrogen load by up to 7%. By sea farming algae, farmers could receive credits under future programs for removing nutrients and sell a product of value to consumers. In the future, this approach could be used in pollutant trading to provide price incentives or be incorporated into watershed and TMDL plans.
---
Long Island Sound Study 
Long Island Sound's watershed is vast, with an area including most of Connecticut and portions of New York, Rhode Island, New Hampshire, Massachusetts and Vermont. Nearly nine million people call this watershed their home.
With increased urbanization in the watershed, greater pollutant loads from sources such as sewage treatment plants and stormwater runoff have resulted in excessive nitrogen levels in the Sound. As a result, the Sound experienced increased algal blooms and decreased dissolved oxygen (DO) levels.
The Long Island Sound Study (LISS) worked to address the problem. Through years of research, monitoring and modeling, LISS helped identify nitrogen sources and the control levels necessary to improve DO levels and meet water quality standards. Moreover, LISS' efforts led to the adoption of a target to reduce human sources of nitrogen to the Sound by 58.5 percent.
The LISS worked with state and local governments in Connecticut and New York to adopt a bi-state total maximum daily load (TMDL) and permitting scheme that incorporate the reduction target. The state agencies involved were the Connecticut Department of Environmental Protection (CTDEP) and the New York State Department of Environmental Conservation (NYSDEC).
The nitrogen TMDL recommends flexible, innovative implementation approaches. The CTDEP and NYSDEC applied such approaches to their point-source permitting programs, which are required under the Clean Water Act. Moreover, the CTDEP general permit scheme incorporates a nitrogen credit trading program. In the program's first year, 39 plants reduced nitrogen output below their assigned permit limits, making them eligible to sell nitrogen credits valued at $2.76 million. The NYSDEC approach includes nitrogen load reallocation under bubble permits.
The innovative TMDL approach and permitting schemes are a model for how flexibility and market forces can achieve efficient waste load allocations. Stakeholders benefitted from the TMDL process through:
increased cost savings;
nitrogen reductions;
improved water quality for recreation activities important to the regional economy;
increased access to funding; and
greater local, state and regional partnerships.
The TMDL established an enforceable 15-year schedule for point- and nonpoint-source nitrogen reduction. In 2010, the TMDL resulted in a reduction of 39,000 tons of nitrogen entering the Sound. The same year, the hypoxic area decreased from 180 to 169 square miles and the duration of the hypoxia event decreased from 79 to 45 days.
The TMDL is available at the Long Island Sound Study website. Exit
---
Partnership for the Delaware Estuary (PDF)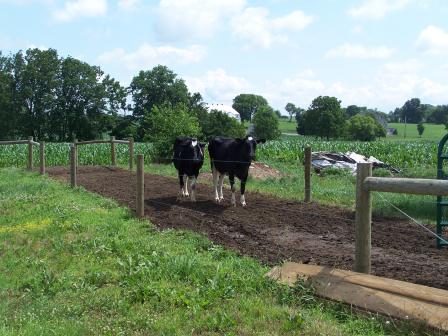 The PDE is a Planning Committee partner for the Schuylkill Action Network (SAN), a coalition of partners working to protect and restore the Schuylkill River Watershed. The PDE and its partners have been encouraging Best Management Practices (BMPs) to reduce nutrient pollution in the watershed. 
One project focused on the Saucony Creek watershed, which supports three community drinking water systems including Kutztown, the largest of the three. The nitrates in the Kutztown raw water were approaching the maximum drinking water contamination levels due to agricultural pollution.
BMPs were implemented throughout the watershed, including streambank fencing, cattle crossings, manure storage units, and riparian buffers. SAN worked with water suppliers in the watershed, located in the middle of the "farm belt," to assess groundwater quality improvements over ten years.  Due to the implementation of agricultural BMPs, ground water nitrate levels steadily decreased (Average nitrate concentrations dropped from 8.2 mg/l in 2000-2005 to 7.3 mg/l in 2012-2016) in the Saucony Creek Watershed. 
Not only are these agricultural BMPs helping to improve water quality on farms, but they are contributing to a more sustainable watershed community.  Less nutrients and sediments entering waterways mean safer drinking water and lower treatment costs for public water suppliers. The restoration of the Saucony Creek Watershed demonstrates that investment in agricultural restoration results in water quality improvements and can serve as a model in other agriculture-intensive watersheds.  
---
Peconic Estuary Partnership (PEP)
The PEP (located in New York) completed its system-wide nitrogen total maximum daily load (TMDL) in 2007 and is involved with implementing the TMDL. Current PEP initiatives include an overall nitrogen TMDL implementation assessment and other efforts aimed at nitrogen load assessment and reduction. For example, PEP provided funding to the Cornell Cooperative Extension's Agricultural Stewardship Program for its Controlled Release Nitrogen Fertilizer pilot project to address nutrient pollution.
---
San Francisco Estuary Partnership
Although San Francisco Bay is a nutrient-enriched estuary, a variety of factors including strong tidal mixing and high turbidity have historically controlled phytoplankton growth and accumulation. But  there is growing evidence to suggest that the resilience of the Bay to the harmful effects of nutrient enrichment is weakening, and there is a new focus on efforts to reduce nutrient loading to the Bay as part of an overall long term collaborative nutrient science and management strategy.
Much of the nitrogen entering San Francisco Bay comes from wastewater treatment plants located near the shoreline, several of which are piloting multi-benefit nature-based approaches to addressing this issue. The San Francisco Estuary Partnership (SFEP) partnered with the Oro Loma Sanitary District and others on an innovative "horizontal levee," a gently sloped vegetated levee that was constructed with replicate cells to study how much nutrients can be removed through use of experimental soils and differing vegetation types. Nutrients are removed from wastewater that has already undergone secondary treatment as it passes across the surface of the basin and treatment wetland, and then through the levee and down into the sub-layers of 1.4 acres of the experimental habitat slope. In its experimental state, the Oro Loma horizontal levee is a closed system laboratory. Based on preliminary years of data, the vegetated levee is providing good nitrogen removal rates as well as very healthy vegetated habitats. Nitrate levels were reduced by at least 90% and trace organics (such as those found in pharmaceuticals, pesticides and personal care products) were reduced by 40-90% based on the constituent.
Scaling this type of project up in actual Bay shoreline locations will also provide water quality improvements, sea level rise and storm surge protection, recreational and educational benefits, and habitat.
SFEP's Transforming Urban Water Initiative (TrUW) is a programmatic initiative to create critical linkages between wastewater treatment, resilience to sea level rise, and water quality improvements with nature-based solutions. SFEP has identified the need to provide regional capacity building and technical assistance, especially for "frontline communities", those communities that are underserved and likely to suffer flooding and contamination from sea level rise without the necessary resources to prepare to protect themselves. SFEP is working to transfer lessons learned to more projects, and to partner with wastewater treatment plants, scientists and regulatory agencies to implement more projects and carry this innovative nutrient work forward.
---
Tampa Bay Estuary Program
In 1995, Tampa Bay Estuary Program adopted a goal of restoring seagrass to 1950 after decades of decline.  Reaching this goal required collaboration from local governments, industries, and citizens implementing nutrient reduction watershed projects.  Over 500 projects have been implemented resulting in water quality restored to levels comparable to the 1950's, and a subsequent state delisting of segments within Tampa Bay proper as impaired for nutrients (total nitrogen).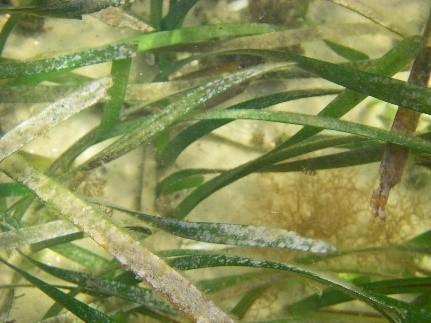 The Estuary Program's seagrass recovery strategy relies on controlling nitrogen loadings to the bay to maintain optimal water clarity for seagrasses to grow. The Tampa Bay Nitrogen Management Consortium – an alliance of local governments and key industries bordering the bay – has collectively invested more than $500 million in projects to reduce nitrogen pollution from both point and non-point sources since the 1990s. And most communities in the region have adopted strict limits on the amount and type of fertilizer that can be applied to lawns to prevent summer rains from washing fertilizer residues into the bay.
Currently, the bay has over 40,000 acres of seagrasses, more than 2,000 acres above the goal.   This nationally-recognized achievement would not have been possible without the efforts of more than 500 members of the TBEP Policy Board, Management Board, Technical Advisory Committee, public/private Nitrogen Management Consortium and Community Advisory Committee.
---
Tampa Bay Estuary Program (TBEP) 
Tampa Bay is Florida's largest open-water estuary, stretching 398 square miles at high tide. The Tampa Bay Estuary Program (TBEP) focuses on controlling nitrogen sources to restore vital underwater seagrass beds.
Seagrasses are an important barometer of the bay's health because they require relatively clean water to flourish. They also provide vital habitat for sportfish such as sea trout, snook and redfish. To develop an action plan for achieving nitrogen reduction goals, the Program set up the Tampa Bay Nitrogen Management Consortium. The Consortium is an innovative partnership consisting of more than 45 local governments, businesses and agencies. Since 1996, local communities working with the Consortium have implemented more than 250 projects, resulting in 400 tons of nitrogen reduced, to help meet nutrient loading targets.
In 1998, U.S. EPA approved a regulatory Total Maximum Daily Load (TMDL) for Tampa Bay. And, in 2007, EPA stated that all permitted nutrient sources within the Tampa Bay watershed must have an annual numeric limit or allocation for their nitrogen discharge to Tampa Bay.
Rather than relying on the regulatory agencies to develop allocated numeric limits, the Consortium developed voluntary nitrogen limits. The Florida Department of Environmental Protection (FDEP) and EPA participated in this effort throughout the process. Moreover, FDEP accepted the limits as meeting water quality requirements for Tampa Bay. Over a two-year period, Consortium members developed fair and equitable allocations for all 189 sources within the watershed.
Consortium members each contributed funds ($5,000 each) to support a technical contractor who helped them develop scientifically-sound options for allocations. Members realized that pooling their funds significantly reduced each member's cost burden, since funding such work alone could cost an individual member more than $100,000. The TBEP facilitates the Consortium, manages the technical support contractor and collects funds from members.
Key benefits identified by Consortium members include the following:
Allocations are equitable and based on sound science.
The process and allocations were developed by Consortium participants and not by regulatory agencies alone.
The collective process was cost-effective for all participants.
Efforts such as these have led to impressive progress toward Tampa Bay's long-term goal of recovering 12,350 acres of seagrasses bay-wide.
Tampa Bay gained 3,250 acres of seagrass between 2008 and 2010, an 11-percent increase that is the largest two-year expansion of seagrasses since scientists began regular surveys of this critical underwater habitat. The bay now supports more seagrasses than at any time measured since the 1950s.
Water in the bay now meets clarity goals and regulatory requirements, and seagrass has expanded by more than 8,000 acres since 1999.
Through the Southwest Florida Water Management District's Surface Water Improvement and Management (SWIM) Program, scientists collect data on trends. They assess seagrass coverage in the bay approximately every two years, using a combination of maps produced from aerial photographs followed by ground-truthing to verify accuracy. Aerial photographs are taken in winter months when the water is clearer. All major bay segments show seagrass gains according to the SWIM data.
This includes the Old Tampa Bay segment in the northern part of the bay. This segment has been plagued by algae blooms and an expanding layer of thick, soupy muck near Safety Harbor in recent years. Seagrasses in Old Tampa Bay expanded by 858 acres, or nearly 15 percent, over 2008 levels. And, in Middle Tampa Bay, seagrasses increased by 1,549 acres, or 23 percent. Such increases could be a result of improving water quality overall.
Results from 2010 monitoring indicate that all bay segments met TBEP's adopted water clarity goals. Recent low-rainfall years, with less runoff entering the bay, may have contributed to the improvements. Gains also may be a function of constantly improving seagrass mapping techniques.
Despite the impressive gains, the bay is still 5,103 acres short of the target goal for seagrass set by TBEP and its local government partners. "Reaching that goal will require a continued commitment by the region to reducing excess nitrogen which remains the Bay's primary pollutant of concern", said Holly Greening, Executive Director of the Estuary Program.
Too much nitrogen fuels algae growth that turns the water cloudy and depletes oxygen.
"The seagrass increases are great news, especially as we mark the 20-year anniversary of the Estuary Program partnership this year," Greening said. "But we still need to manage nitrogen loadings, and to assess and address problem areas in the Bay."