Combined Sewer Overflows in the Great Lakes Basin-Wisconsin


There are 152 NPDES permits which authorize discharges from combined sewer overflows (CSOs) to the Great Lakes Basin. Select the state in the right-side box for the list of CSO permits in the Great Lakes Basin in that state.
There are two NPDES permits for CSO discharges in the Great Lakes Basin in Wisconsin. The table below provides information about those permittees and links to their CSO website and Annual Notice describing the CSO discharges that occurred in 2018.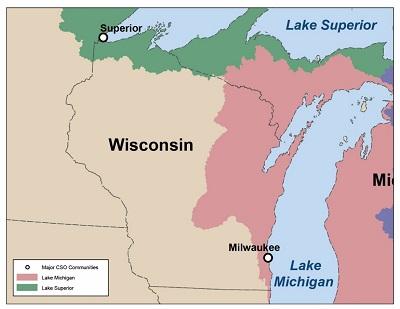 The following links exit the site Exit
EPA's Enforcement and Compliance History Online (ECHO) database has additional information on NPDES discharges, including CSO discharges for some facilities.