Stormwater Discharges from Municipal Sources-Resources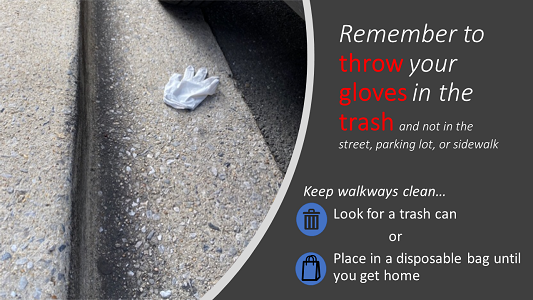 ---
---
Long-Term Stormwater Planning
 - Guide to assist states and local governments in developing and implementing effective long-term stormwater plans. This document describes how to develop a comprehensive long-term community stormwater plan that integrates stormwater management with communities' broader plans for economic development, infrastructure investment and environmental compliance. 
---
Permit Resources
Process for Issuing Small MS4 Permits - Describes the process for developing and administering small MS4 general permits for permit writers using either the comprehensive (one-step) or two-step approach. Includes flow diagram with key concepts and tips for issuing permits consistent with MS4 Remand Rule Regulations.
– Features examples from existing MS4 permits of clear, specific, and measurable requirements.
Summary of State Stormwater Standards — Describes each state's regulatory program and performance standard for post-construction discharge from newly developed and redeveloped sites.
Revisions to the November 22, 2002 Memorandum "Establishing Total Daily Load (TMDL) Wasteload Allocations (WLAs) for Stormwater Sources and NPDES Permit Requirements Based on Those WLAs" – Updates EPA's 2002 memorandum on establishing TMDL wasteload allocations for stormwater sources.
MS4 Permit Improvement Guide — Guide to assist permit writers in strengthening MS4 stormwater permits.
Municipal Separate Storm Sewer System (MS4) Program Evaluation Guidance — This guide is primarily for use by NPDES authorities to evaluate the quality of Phase I and Phase II MS4 programs, for permit compliance, technical assistance, and other purposes. It can be used for comprehensive program evaluations, or for certain components. It can also be used by MS4 program managers to evaluate their own programs.
Total Maximum Daily Loads (TMDLs) and Stormwater — Provides information on waters listed for impairments from stormwater sources.
Integrated Municipal Wastewater and Wastewater Planning — An integrated planning process can identify a prioritized critical path to achieving the water qualtiy objectives of the Clean Water Act by identifying efficiencies in implementing competing requirements that arise from separate wastewater and stormwater projects.
NPDES Compliance Monitoring Strategy — This strategy outlines inspection and compliance goals for the entire NPDES program, including stormwater. It places increased emphasis on wet weather issues, particularly stormwater sources, and sets ambitious targets for audits and inspections of Phase I and II MS4s, construction sites, and industrial facilities.
Urbanized Area Maps for NPDES MS4 Phase II Stormwater Permits — Includes links to maps based on 2010 urbanized areas and the 2000 urbanized areas. 
---
Fees and Funding
Federal Government and Stormwater Fees
Federal Government Obligations to Pay Stormwater Fees — On January 4, 2011, President Obama signed into law "An Act to Amend the Federal Water Pollution Control Act to clarify Federal responsibility for stormwater pollution," Pub. L. No. 111-378, 124 Stat 4128 (2011) to clarify that reasonable service charges payable by federal agencies, as described in section 313(a), include certain stormwater assessments.
Memorandum Clarifying that New Legislation Provides for Stormwater Fees to be Paid from Current Lump-sum Appropriations — On March 18, 2011, the Department of Justice/Office of Legal Counsel released a memorandum to clarify that language in section 313(c)(2)(B) of the Clean Water Act contained in new legislation obligating federal agencies to pay stormwater managements fees does not impose a specific appropriation requirement. Stormwater assessments are payable from annual—including current—lump-sum appropriations.
Funding Sources and Resources
Fact Sheets and Guidance
Funding Stormwater Programs — This fact sheet for municipalities provides information on alternatives for funding their stormwater programs.
Guidance for Municipal Stormwater Funding — This document was developed in January 2006 by the National Association of Flood and Stormwater Management Agencies (NAFSMA) under a grant provided by EPA to provide funding guidance for stormwater utilities.
---
Training and Webcasts
EPA provides webcasts for stormwater professionals on the minimum control measures as well as joint EPA-Federal Highway Administration (FHWA) webcasts on transportation stormwater management.