Stormwater Discharges from Transportation Sources-Innovative Materials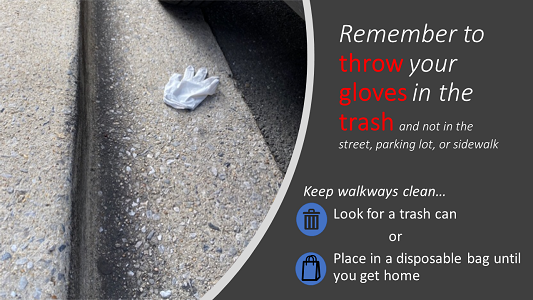 A stormwater manual should provide helpful methods and techniques in support of an effective and comprehensive stormwater management program (SWMP). Some manuals focus on a particular aspect of stormwater management, such as one of the minimum control measures:
public education,
public involvement,
construction,
post-construction,
illicit discharge detection and elimination, and
good housekeeping.
Other manuals are specific to a particular region, but they still might provide innovative tools from which all transportation authorities can benefit.
Federal Innovation
Copper-free Brake Initiative —EPA, the Environmental Council of the States (ECOS), and eight automotive industry groups, signed an agreement to reduce the use of copper and other materials in motor vehicle brake pads. This initiative will decrease runoff of those materials from roads into the nation's streams, rivers, and lakes and is a national example of pollution prevention/source control.
Green Streets, Green Jobs, Green Towns InitiativeExit— This partnership aims to stimulate the green jobs market and enable families to work where they live and play. Small-to-mid-sized communities can boost their local economies and protect water resources through the use of watershed planning, and design and construction of stormwater best management practices (BMPs).
Greening America's Capitals— This EPA program helps state capitals develop an implementable vision of environmentally friendly neighborhoods that incorporate innovative green infrastructure strategies. Through the Partnership for Sustainable Communities, EPA provides design assistance to sustainable communities that protect the environment, economy, and public health and to inspire state leaders to expand the program.
---
Construction
Maryland State Highway Administration (MDSHA) Exit —MDSHA's construction program provides statewide oversight, sets policy, and supports and contributes to building a safe highway system to enhance Maryland's communities and economy, and the environment.
Washington DOT Construction Manual Exit —In coordination with FHWA, the WSDOT State Construction Office coordinates the development of policies and standards to provide guidance and oversight on construction issues.
---
Illicit Discharge Detection and Elimination
---
Maintenance of BMPs
---
Pollution Prevention and Good Housekeeping
---
Post-Construction
EPA Resources
State Manuals
The following links exit the site Exit
Fact Sheets
Handbooks
---
Public Education and Public Participation
Literature
Television Advertisement and Radio
---
Monitoring Strategies