January—February 2019 Pacific Southwest Newsletter
January—February 2019

Serving Arizona, California, Hawaii, Nevada, Pacific Islands, 148 Tribal Nations
Responding to California Wildfires
EPA and the California Department of Toxic Substances Control have cleared household hazardous waste from more than 99 percent of properties in the Town of Paradise, Butte County, and in Los Angeles and Ventura counties as part of the Camp, Hill and Woolsey fire response efforts.
---
Improving Water Infrastructure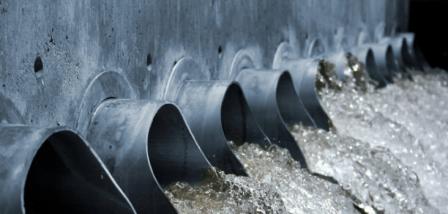 EPA, along with state, local, tribal and other partners, has made progress on several water infrastructure projects over the last year, including the San Diego Pure Water Project, the Northern Marianas College Tank Replacement Project, and the Tijuana Wastewater Collector Pipe Replacement Project, using the Water Infrastructure Finance and Innovation Program, the Clean Water State Revolving Loan Fund, and the Drinking Water State Revolving Fund.
---
An Action Plan for Per- and Polyfluoroalkyl Substances
Per- and polyfluoroalkyl substances (PFAS) are a group of synthetic chemicals that have been in use since the 1940s in a wide array of consumer and industrial products. Most people in the United States have been exposed to PFAS, and there is evidence that continued exposure above specific levels to some of these substances may lead to adverse health effects. EPA has launched a PFAS Action Plan to move forward with the Maximum Contaminant Level process outlined in the Safe Drinking Water Act.
Enforcement Update
Protecting Communities from Hazardous Waste
EPA has ordered Greka to conduct sampling at its Santa Maria, Calif., oil refinery to determine whether improper storage and management of hazardous wastes contaminated local soil and groundwater. Poor management of hazardous waste can release contaminants into the environment and affect local communities.