July—August 2017 Pacific Southwest Newsletter
July—August 2017

Serving Arizona, California, Hawaii, Nevada, Pacific Islands, 148 Tribal Nations
Keeping Tahoe Healthy
At the annual Lake Tahoe Summit in August, EPA announced a nearly $200,000 award to the Tahoe Regional Planning Agency (TRPA) to assess and restore wetlands in the Lake Tahoe Basin. TRPA will use the grant to develop a regional plan for monitoring changes in wetlands over time, prioritizing wetland restoration efforts and establishing goals for successful wetland projects.
---
Environmental Leadership from Federal Agencies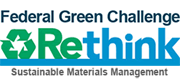 Five federal agencies in California were recognized for their achievements in the categories of Energy, Education and Outreach, Transportation, Purchasing, and Waste as part of the Federal Green Challenge. The award winners are the Presidio Trust; the Department of Veterans Affairs, Northern California Health Care System; the Department of Energy's Lawrence Livermore National Laboratory; the Department of Agriculture, Forest Service Region 5; and the General Services Administration, San Francisco Federal Building.
---
Closing Illegal Cesspools to Protect Drinking Water in Hawaii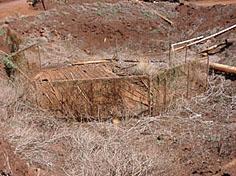 A very large cesspool in Hawaii, approximately 40 feet across and simply covered by wood planks.Cesspools collect and discharge waterborne pollutants like untreated raw sewage into the ground, where disease-causing pathogens can contaminate groundwater, streams and the ocean. Cesspools are used more widely in Hawaii than in any other state, despite the fact that 95 percent of all drinking water in Hawaii comes from groundwater sources.
---
Protecting People and Wildlife from Mercury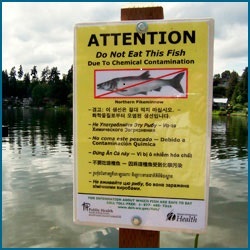 EPA has approved new water quality criteria for mercury in California waters. The new rules, developed by the State Water Resources Control Board, set mercury limits in fish tissue to protect human health and aquatic wildlife. New protections also have been added for tribal cultural use and subsistence fishing.
---
Enforcement Update
Protecting the Los Angeles River
EPA discovered stormwater permit violations at two facilities that likely resulted in plastic pellets, known as "nurdles," entering storm drains that discharge to the Tujunga Wash, which flows into the Los Angeles River. Nurdles are plastic beads that are widely used in manufacturing and contribute to plastic debris in the nation's inland and coastal waters.