November—December 2018 Pacific Southwest Newsletter
November—December 2018
Serving Arizona, California, Hawaii, Nevada, Pacific Islands, 148 Tribal Nations
A Wildfire Cleanup
EPA and the California Department of Toxic Substances Control (DTSC) have begun assessing and removing household hazardous waste from burned properties in the Town of Paradise and Butte County as part of a multi-agency response to the Camp Fire. Cleanup of these household items, which include paints, solvents, cleaners, pesticides and other chemicals, will allow other agencies to begin clearing ash and other debris from affected properties and pave the way for the rebuilding process.
---
Super Typhoon Yutu Response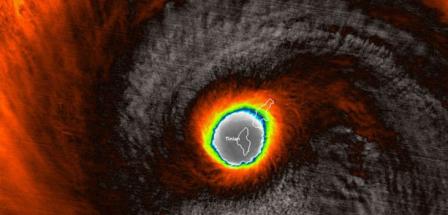 In late October Super Typhoon Yutu made landfall in the Commonwealth of the Northern Mariana Islands as a Category 5 typhoon. The storm was the strongest on record to ever pass over Saipan and Tinian, with 180 mile-per-hour winds, heavy rains, and coastal flooding. EPA is now assessing and removing oil and hazardous waste on Saipan and Tinian to reduce risks to public health and the environment.
Enforcement Update
Protecting Clean Air
EPA has reached settlements with Arizona and California automotive parts manufacturers for violations of the Clean Air Act. The companies sold or distributed aftermarket auto parts known as defeat devices, which bypass or disable required emissions control systems.