September—October 2018 Pacific Southwest Newsletter
September—October

Serving Arizona, California, Hawaii, Nevada, Pacific Islands, 148 Tribal Nations
Air Force Base to Business Park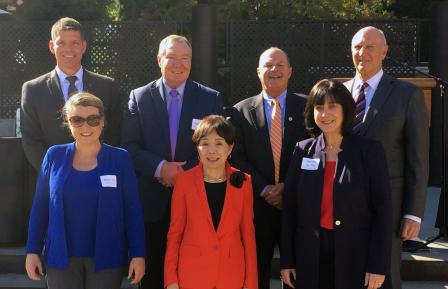 Left (top) to right: John Henderson, U.S. Air Force; Paul Leonard, EPA; Mike Stoker, EPA; Larry Kelley, McClellan Business Park. Left (bottom) to right: Barbara Lee, Department of Toxic Substances Control; U.S. Representative Doris Matsui, 6th District, CA; Sacramento County Supervisor Sue Frost.EPA presented its first annual National Federal Facility Excellence in Site Reuse award to the former McClellan Air Force Base, in Sacramento County, Calif., in recognition of exemplary work transforming the former Superfund site into a successful business park. The 3,452-acre McClellan Business Park now supports more than 17,000 jobs and has generated $580 million in public and private investment.
---
Preventing Lead Poisoning
EPA awarded a $25,000 grant to the Alameda County Healthy Homes Department for Lead Renovation, Repair and Painting trainings. Local code enforcement officers will learn how to incorporate lead safety requirements into their inspections, respond to unsafe renovation complaints and improve compliance with lead safety regulations.
---
Restoring a Watershed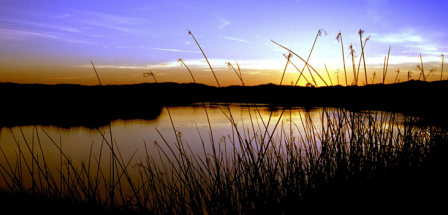 As part of a recent settlement with EPA over Clean Water Act violations, a construction materials company is working with a local nonprofit to restore the Pajaro River and Coyote Creek watersheds in the San Jose, Calif., area.
Enforcement Update
An Historic Agreement to Protect Hawaii's Waters
EPA and Kamehameha Schools (KS) have reached an agreement in which KS will audit over 3,000 properties spanning more than 365,000 acres to identify and close large-capacity cesspools. This is a major milestone in Hawaii's effort to protect its unique natural resources. Cesspools collect and discharge waterborne pollutants like untreated raw sewage into the ground, where disease-causing pathogens can contaminate groundwater, streams and the ocean.