Label Review Training: Module 3: Special Issues, Page 40
Section 8: How should I review labeling claims?
Organic Claims
Certain information on the pesticide label assists organic growers in knowing which products meet the requirements of the National Organic Program Rule. If the criteria described in PR Notice 2003-1 are met, a pesticide product may bear the following phrases:
"For Organic Production"
"For Organic Gardening"
"For Organic Lawn Care"
"For Use in Organic Production"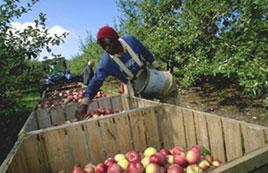 Note that certain organic claims made by any product are unacceptable. "Organic," "For Organic Lawns," "Organic Disease Control," "An Organic Alternative to __________," and "Your Organic Solution" are all examples of misleading label claims.
Label language and/or logos from other groups that review materials proposed for organic agriculture may also be considered. The reviewer needs to determine if this information is false or misleading. Label reviewers should consult with the National Organic Program liaison in the Biopesticides and Pollution Prevention Division for an evaluation of the product's proposed labeling before approving any organic claims.
Resource
To review the criteria a product must meet to fit NOP requirements, see PR Notice 2003-1.
Additional Resources for Reviewing Claims
As a label reviewer, you will most likely encounter "creative" claims that are not addressed in the Label Review Manual. Consult with your branch chief regarding possible presentation of these claims to the Office of Pesticide Programs (OPP) Label Committee, which will make decisions on a case-by-case basis.
Resource
For questions and answers about a variety of specific claims, see the Pesticide Labeling Questions and Answers page on EPA's Labeling Consistency Web site.
Page 40 of 42
Previous Page   Next Page