Label Review Training: Module 5: Emerging Issues and Course Completion
You have almost completed the online training for label reviewers. Next is a quiz designed to ensure that you have learned key concepts of the label review process. If you receive a passing score of 70 percent or better on the quiz, then you will be able to print a certificate of course completion.
Remember that pesticide labeling is constantly evolving. New issues emerge, and policies are modified or developed to deal with them. For example, new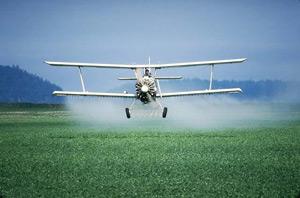 products and technologies lead to new types of labeling claims, which EPA must evaluate for acceptability. As the Internet becomes a more popular way of distributing product information and even labels themselves, a complex set of issues will need to be addressed over the coming years.
Reviewers should consult the Label Review Manual, pesticide registration notices, and other resources regularly to stay up to date. You should also consult the OPP Weekly Report, which is distributed to all Office of Pesticide Programs (OPP) employees. You can use this report to find out about workgroups that are forming to address new issues.
If you have questions, consult your team leader or branch chief. Product managers or branch chiefs may bring novel or complex questions to the Label Committee, which includes representatives from all of the OPP divisions as well as the Office of General Counsel and the Office of Enforcement and Compliance Assurance.
The resources page contains links to the Label Review Manual, pesticide registration notices, and additional resources.