Guidance for Addressing Unextracted Pesticide Residues in Laboratory Studies
On this page:
---
Memorandum
September 12, 2014
SUBJECT: Guidance for Addressing Unextracted Residues in Laboratory Studies
FROM: /s/ Donald J. Brady, Ph.D., Director
Environmental Fate and Effects Division (7507P), Office of Pesticide Programs
TO: Environmental Fate and Effects Division (7507P)
Office of Pesticide Programs
The purpose of this guidance, which is effective immediately, is to assist in evaluating residues that remain associated with soil or sediment following extraction (i.e., unextracted residues) in laboratory-based pesticide studies submitted to support pesticide registration. This document clarifies the Environmental Fate and Effects Division's (EFED) current perspective on unextracted residues and provides an evaluation procedure for submitted studies when such residues have been identified. Implementing this guidance will result in a more consistent and robust approach for evaluating unextracted residues in exposure and risk assessments. This guidance does not address other related issues associated with regulatory impacts such as bioavailability and toxicity issues.
EFED uses laboratory studies to investigate basic (although highly complex) pesticide interactions with environmental media. A rate constant, often represented as a half-life, is derived in degradation studies that simulate the degradation of a pesticide in its surrounding matrix (soil-solution, sediment-solution, etc.). These rate constants are largely used as exposure model inputs to simulate aquatic exposure. A sorption coefficient is used to simulate the reversible partitioning of the pesticide between the soil (or sediment) matrix and solution. Depending on the toxicity concerns, the formation, decline, and sorption potential in the environment of one or more transformation products may also need to be considered. Ideally, therefore, degradation studies should provide a rate constant that reflects the specific route of degradation of the pesticide in a given matrix that is represented by the exposure models, and not a combination of degradation and partitioning to solids (the latter of which is captured elsewhere in the models).
Degradation studies are not currently designed to isolate the degradation rate constant for residues weakly sorbed to the solid matrix separately from the rate constant for residues in solution. A further complication is that rate constants derived from these studies are used to represent compartments (e.g., soil or the benthic zone) in aquatic exposure models that are often different from the systems used to generate these data. Under these limitations, it is important that rate constants from degradation studies reflect the degradation of test compound in the total study system, both dissolved residues and weakly sorbed residues. Since strongly sorbed residues are considered unavailable for degradation, they are treated as a sink, which increases the degradation rate constant. This assumption results in double-counting the loss of these residues in exposure models because both the degradation rate and the sorption coefficient account for the loss. On the other hand, weakly sorbed residues are considered available for degradation. Therefore, they should be adequately extracted in order to quantify the degradation and to avoid double-counting their sorption in exposure models.
The main issue EFED observes with submitted degradation studies is that the solvent systems used to extract residues from the solid matrix (whether rapidly extractable or slowly extractable) do not typically include both polar and nonpolar solvents with a sufficiently wide range of chemical properties. This deficiency results in uncertainty as to whether sufficient effort was made to extract the weakly sorbed residues. The main reason for considering additional solvents is to "accelerate" the extraction process in the laboratory; they are not intended to remove residues that are so strongly sorbed as to be irreversibly bound to the solid matrix. Studies that only use one polar solvent mixed in water, for example, may not adequately extract all of the sorbed, degradable residues within the time constraints of the extraction procedure. On the other hand, extractions should not chemically alter the test compound or its transformation products (e.g., acidic solvents should not be used to extract compounds prone to acid hydrolysis). Multiple polar and nonpolar solvents with different chemical properties should be explored, using best professional judgment, with each soil or sediment and across the duration of the study as transformation products may be less polar or more polar than the parent compound and may interact with the soil or sediment differently.
Degradation studies are not intended to emulate actual environments. Therefore, extraction solvents should be selected for rapid desorption of the test compound and its transformation products without chemically altering them, and not for relevance to solvents found in the environment nor for their toxicity to aquatic organisms.
This guidance document was developed by the Unextracted Residues Project Team. For further information, please contact the following team members:
Project Team Members
James Hetrick, Ph.D., Senior Scientist
R. David Jones, Ph.D., Senior Agronomist
Greg Orrick, Environmental Scientist
Mohammed Ruhman, Ph.D., Senior Agronomist
Mah T. Shamim, Ph.D., Branch Chief
Cheryl Sutton, Ph.D., Environmental Scientist
Katrina White, Ph.D., Biologist
---
---
Appendix A. Diagrams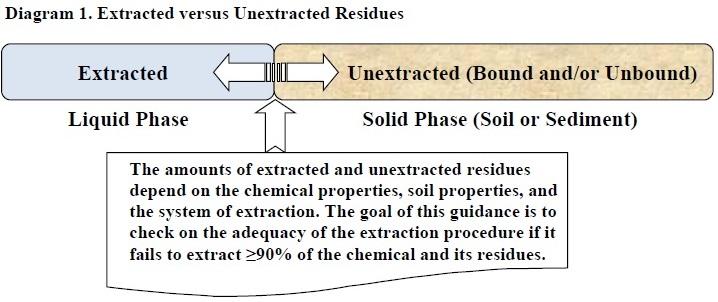 Diagram 1. Extracted versus Unextracted Residues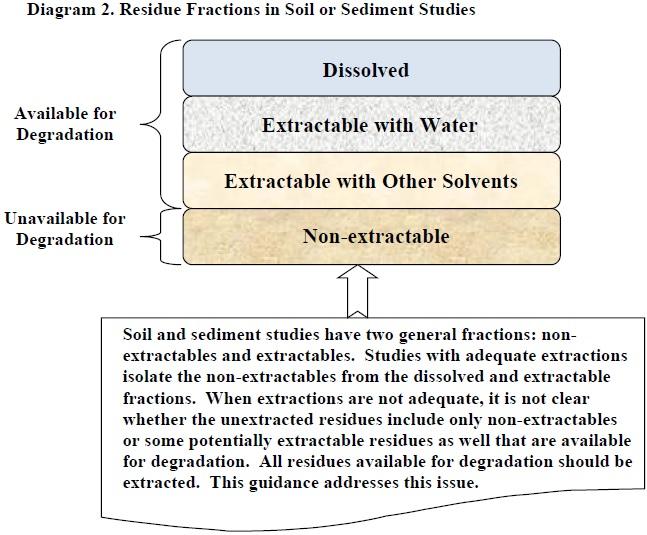 Diagram 2. Residue Fractions in Soil or Sediment Studies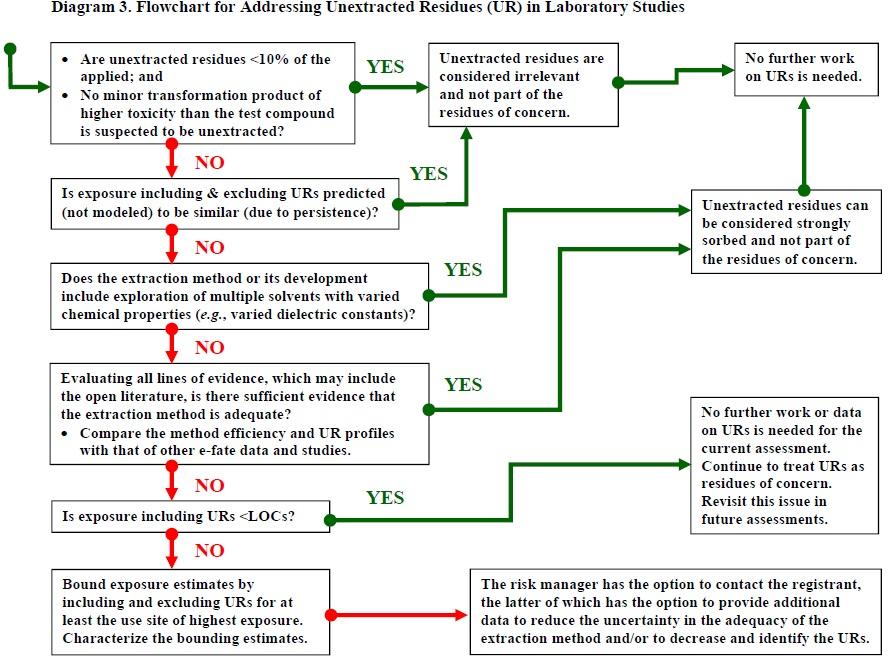 Diagram 3. Flowchart for Addressing Unextracted Residues (UR) in Laboratory Studies
---
Appendix B. Example Cases
Fenbutatin Oxide Example
In an aerobic soil metabolism study for fenbutatin oxide (Lee, 1980, MRID 40257001), a mixture of chloroform and acetone (9:1 v/v) removed 88% of the material at time zero, but only 57% of the material at 15 days. The registrant evaluated 12 solvent systems (ether, hexane, toluene, chloroform, dichloromethane, ethyl acetate, acetone, ethanol, methanol, acetonitrile, water, 6 M HCl) and found that methanol removed 90% of the remaining unextracted material (Table B.1).
Table B.1.
Degradation of fenbutatin oxide by aerobic soil metabolism in a Piedmont sandy loam soil: Extraction efficiencies of first solvent system (9:1 chloroform:acetone) and second solvent system (methanol) (MRID 40257001)

| Time (days) | Chloroform /Acetone (%) | Methanol (%) | Sum (%) | Unextracted (%) |
| --- | --- | --- | --- | --- |
| 0 | 87.8 | 0.0 | 87.8 | 9.6 |
| 15 | 57.4 | 36.5 | 93.9 | 5.4 |
| 30 | 42.6 | 45.4 | 88.0 | 5.9 |
| 60 | 55.3 | 38.1 | 93.4 | 3.0 |
| 90 | 54.8 | 24.2 | 79.0 | 3.6 |
| 180 | 55.7 | 30.4 | 86.1 | 8.6 |
| 365 | 41.6 | 38.2 | 79.8 | 14.8 |
MRID 40257001. Lee, P. W. 1980. Aerobic Soil Metabolism of 119Sn-SD-14114. Unpublished study performed by Shell Development Company, Modesto, California; Submitted by E. I. du Pont de Nemours and Company, Inc., Wilmington DE.
Ethyl Parathion Example
In an aerobic soil metabolism study for ethyl parathion (Cranor, 1989, MRID 41187601), methanol was used to extract residues from the sandy loam soil. Unextracted residues increased over the initial 92 days of the study to 49% of the applied. Afterward, until study termination at 366 days post-treatment, unextracted residues decreased to 37% of the applied (Figure B.1). This indicates that an unknown transformation product in the unextracted residues formed and declined during the study. Because of the decline in unextracted residues, the unknown product can be assumed to be available for degradation even though it was not well extracted from soil with methanol.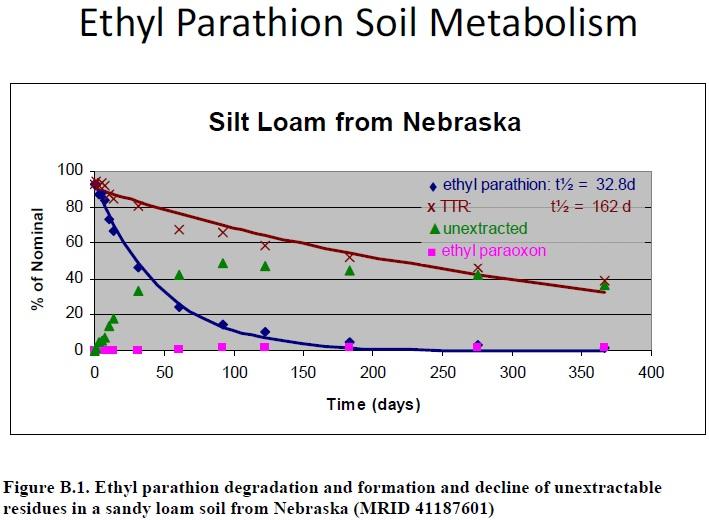 Figure B.1. Ethyl parathion degradation and formation and decline of unextractable residues in a sandy loam soil from Nebraska (MRID 41187601)
MRID 41187601. Cranor, W. 1989. Aerobic Soil Metabolism of 14C-Ethyl Parathion on Sandy Loam Soil: ABC Final Report No. 36164. Unpublished study prepared by Analytical Biochemistry Laboratories, Inc. 895 p.
Prometryn Example
The maximum amounts of unextractable residues were 31% of the applied radioactivity in an aerobic soil system and in the range of 26 to 35% in two aerobic aquatic systems. These residues increased gradually and reached maximums at study termination with no apparent decline. Based on the analysis below, it was decided that unextractable residues should be considered as part of the stressor, along with two prometryn degradates. The analysis included examination of the data to answer the following question:
Was there an adequate attempt to extract the residues, and what was the relationship between the degradation profile of the chemical and the formation of unextracted residues?
The main extraction steps used for extracting prometryn and residues from soil and sediments were shaking with an organic solvent (methanol or acetone) and water followed by a Soxhlet extraction using methanol or acetonitrile/water. Table B.2 contains a summary of these extraction steps as reported in submitted studies.
Table B.2. Extraction procedures and results
Study
MRID
1st Extraction
2nd Extraction
Yield1
Notes
Unextractable Residues
Max. (% of Applied)
Time for Max. Occurrence
Viable Aerobic Soil System
00148338
Methanol/Water (8/2)
Methanol Soxhlet (all samples)
N/D
1st and 2nd extracts were combined and the total was analyzed
30.8% 2
Experimental Termination
Viable Anaerobic Soil System
3.7% 3
Sterile Aerobic Soil System
3.4% 4
Viable Aerobic Aquatic Pond System
48541603
Acetone (one time) + Acetone/Water (8/2; two times)
Acetonitrile/W ater (4/1) Soxhlet (Samples containing >10% Unextractable residues)
4%
Yield of the 2nd extraction was quantified but was not combined with the 1st extraction nor was it analyzed
35.0%
Viable Aerobic Aquatic River System
4%
26.0%
1Yield from 2nd Extraction (% of Total Extracted): For example the 4% yield entered for the river sediment is calculated as follows: the 1st extraction yielded on the average 48%; for the 2nd extraction, the average yield increased by 2% to 50%. Therefore the yield in % of total extracted= 2/50= 4%. N/D= Not determined
2Total time of incubation was 360 days with steady increase of the unextractable residues (from 0.3 to 30.8%)
3 Total time of incubation was 30 days with no appreciable change in the unextractable residues (from 3.3 to 3.7%)
4 Total time of incubation was 60 days with no appreciable change in the unextractable residues (from 1.7 to 3.4%)
Data show that the Soxhlet step was not very effective, extracting only 4% of the applied radioactivity in the addition to the 26-35% of the applied extracted in the initial step using polar solvents. Although the yield of this step was quantified, the chemical constituents were not analyzed. Furthermore, the level of unextractable residues, in viable anaerobic soil and sterile aerobic soil systems were very low compared to viable aerobic soil and aquatic systems (3.4-3.7% compared to 26-35%). Prometryn is stable in anaerobic soil systems and expected to be stable in sterile systems. Therefore, based on these data, formation of unextractable residues appears to be associated with prometryn degradation (i.e., degradation products may constitute a major part of the unextractable residues), although the differences in unextracted residues could also be due to changes in soil properties. The association between prometryn degradation and formation of relatively high levels of unextractable residues can also be seen in Figure B.2.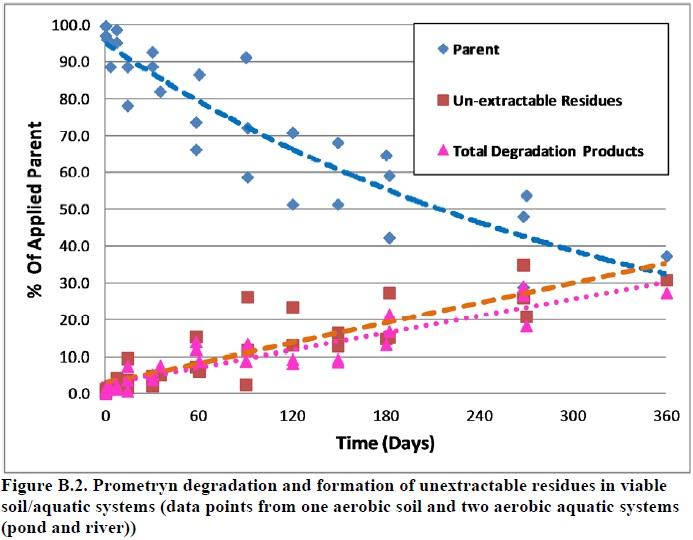 Figure B.2. Prometryn degradation and formation of unextractable residues in viable soil/aquatic systems (data points from one aerobic soil and two aerobic aquatic systems (pond and river))
An additional attempt was made to try to further extract the residues in the aerobic aquatic metabolism study. Selected samples were further refluxed (following the 1st and 2nd extraction) in neutral/acidic conditions. This step yielded, on the average, an additional 3% of the radioactivity from the river system (85% of it from neutral reflux + 15% from acidic reflux) and 5% from the pond system (81% of it from neutral reflux + 19% from acidic reflux).
The data presented above indicate that there were attempts to extract the residues; however, the attempts did not reduce unextracted residues to an acceptable level. Furthermore, the constituents of the additional extracts were not identified.
A literature review of triazines and their degradation products (Donati and Funari, 1993; Khan and Ivarson, 1981) reported the following:
De-isopropyl prometryn (a degradation product of prometryn) has been identified in soils as the main components of bound residues (i.e., unextracted residues);

Hydroxypropazine (a degradation product of prometryn) has been identified in bound residues (i.e., unextracted residues) associated with the fulvic acid extraction;

Following one year of incubation of a soil treated with prometryn, it was observed that the total bound residues (i.e., unextracted residues) consisted of 54% parent or de-isopropyl prometryn, 8% hydroxypropazine, and 18% unidentified compounds, while 20% decomposed to CO2 as a result of the extraction procedure.
The nature of the unextracted residues is difficult to ascertain, in part, because the extraction procedures may have altered the extracted compounds. However, these reports suggest that the presence of the parent compound and degradates de-isopropyl prometryn and/or hydroxypropazine as part of the unextracted residues may not be discounted.
In the absence of data on the identity, toxicity, or both of the unextracted residues, these residues were included and excluded as part of the stressor to bound exposure estimates.
---