EPA's Making a Visible Difference in Communities (MVD) initiative was established to ensure that much-needed resources reach US communities disproportionately impacted by pollution, economic distress and related challenges.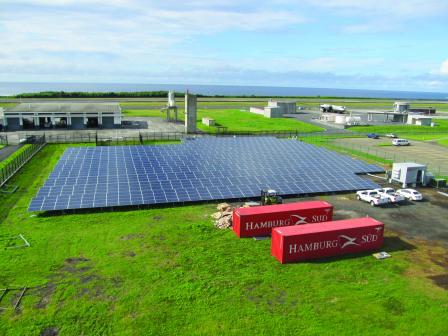 Solar Power Station in American Samoa (Photo: American Samoa Power Authority)The MVD initiative employed a "community-driven" approach that made EPA a better partner with communities and maximized the support and resources of the entire agency to advance environmental goals. This community-driven approach was organized around the following principles:
Identify, develop, and implement locally-led solutions to achieve each community's environmental and health vision.
Break down traditional EPA program silos to deliver creative services and streamline existing resources for communities.
Collaborate with state and local governments to solve environmental problems together.
After consultation with local government agencies, EPA decided to focus its work in American Samoa on accessing safe drinking water and mitigating the effects of climate change. These accomplishments and more are expanded on throughout the report.
View the Report
You may need a PDF reader to view some of the files on this page. See EPA's About PDF page to learn more.