Events Related to EPA Ports Initiative
On this page:
---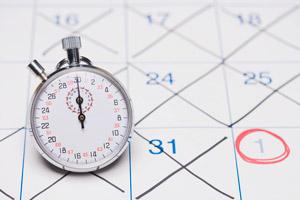 Upcoming Events
The list of events below include presentations or activities related to the Ports Initiative.  EPA does not endorse events that are not organized by EPA. The events listed below are not intended to be a comprehensive listing of Ports Initiative related events.
 
Event Start Date
Event End Date
Event Name 
Location

January 5, 2021

January 29, 2021

Committee Mtgs.: Jan. 5-8 and 11-15

Sessions: Jan. 21-22 and 25-29

Exhibits: Jan. 21-22 and 25-29

Virtual Event
February 2, 2021
February 3, 2021
SAE Government/Industry Digital Summit
Virtual Event
March 15, 2021
March 17, 2021
Advancing the Marine Transportation System through Automation and Autonomous Technologies: Trends, Applications and Challenges
Washington, DC
August 16, 2021
August 18, 2021
Green Transportation Summit & Expo 2021 (call for sessions and speakers due January 31, 2021)
Tacoma, WA
Highlighted Past Events

This EPA hosted public webinar was held on February 25th and covered:

Background of the work leading to the update of the 2009 emissions inventory document;
Approach and scope of the update;
Updated methodologies by mobile source sector; and 
How to submit feedback on the draft document.

 (August 2018)
EPA's Office of Transportation and Air Quality hosted a webinar exploring EPA and Port Everglades Partnership: Emission Inventories and Reduction Strategies report. 
Talking Freight Seminar: Advancing Clean Air Projects at Ports and Goods Movement Facilities Through the CMAQ Program (June 2018)
This webinar provided an overview of how the Congestion Mitigation and Air Quality (CMAQ) program can help improve air quality around ports and other goods movement facilities including tips and lessons learned for potential project sponsors and beneficiaries. 
 (June 2017)
The Department of Transportation's Talking Freight Seminars are held monthly as part of a broader Freight Professional Development Program to help the freight and planning workforce meet the transportation challenges of tomorrow. The seminar on EPA's Ports Initiative included an overview of the program, recommendations from the Ports Initiative Workgroup under EPA's Clean Air Act Advisory Committee, the port authority perspective on addressing air quality at ports, the Port Everglades emission inventory developed in partnership with EPA, and pilot projects and tools to promote community-port collaboration. 
National Port Strategy Assessment Webinars (PDF)(47 pp, 3.7 MB, 2016, About PDF)
These webinars (held on 11/29/16 and 12/15/16) discussed the background and key findings from the National Port Strategy Assessment on Reducing Air Pollution and Greenhouse Gases at U.S. Ports.
Port Stakeholder Summit: Advancing More Sustainable Ports (April 2014)
The Summit served as a venue for port professionals, experts and stakeholders to address the many opportunities and challenges faced by our nation's ports and neighboring communities.
A National Conversation on Ports (Webinars held in 2013 and 2014)
These webinars were hosted by EPA to exchange views and develop a shared understanding of the challenges and opportunities of ports and port communities among port stakeholders.