A National Conversation on Ports (Webinars)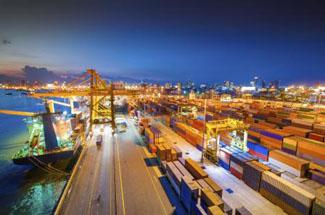 To exchange views and develop a shared understanding of the challenges and opportunities of ports and port communities, EPA's Office of Transportation and Air Quality hosted a series of webinars, bringing together port stakeholders in a "National Conversation on Ports." Highlights presented during the webinars include, but are not limited to following:
Port of Virginia: Building a Toolkit for Sustainable Ports
Port of Long Beach: Technology Advancement Program
Northwest Ports Clean Air Strategy
Ports, Freight Transport and Health: The Worker  and Community Health Impacts
Case Studies in Collaborative Action: Examples from Across the Country
Applying EPA's Expertise to Ports
The Port Sector: A Sampling of Perspectives
View webinar materials:
These meetings allowed EPA to hear directly from those whose lives and livelihoods are most closely tied to ports. The insights and lessons that emerged from the webinars helped formulate subsequent actions including development of the agenda for the National Port Stakeholders Summit held on April 8, 2014.