Puget Sound
Watershed
Health
The Health of the Salish Sea Ecosystem Report is a joint effort by the EPA and Environment and Climate Change Canada to track the health of the Salish Sea – which includes Puget Sound.
---
Funding and Collaboration
The EPA provides funding and expertise to support research and restoration projects throughout the Puget Sound watershed.
National Estuary Program Atlas
Explore the Puget Sound Partnership's National Estuary Program (NEP) Atlas – an interactive tool with maps, tables, graphs, and reports on NEP-funded activities.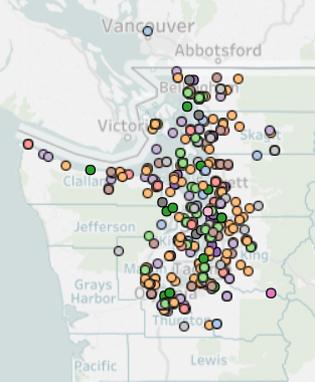 Learn more about EPA's National Estuary Program.
About EPA's Work in Puget Sound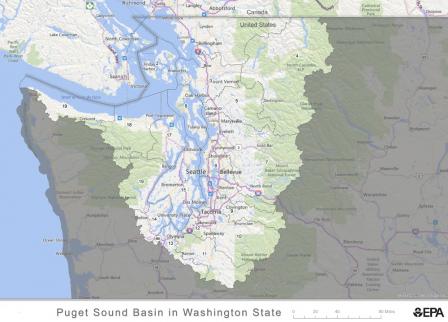 Puget Sound in northwest Washington is the second largest estuary in the U.S. Learn more about what EPA and our partners are doing to protect it.