Solar Interconnection Standards & Policies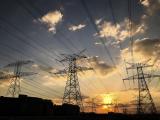 Interconnection standards define how a distributed generation system, such as solar photovoltaics (PVs), can connect to the grid. In some areas of the United States, the interconnection process lacks consistent parameters and procedures for connecting to the grid or is unnecessarily complex. This drives up costs and causes delays, which can be significant barriers to project development. The ability to interconnect to the grid in a cost-effective and timely manner may determine whether a project moves forward or not. The continued growth of the distributed solar market has prompted electric utilities, regulators, and others to consider improvements to the interconnection processes.
Below are resources to help you understand the interconnection policy landscape and how it may impact your project development.
The following links exit the site Exit
Interconnection policies are an essential piece of a supportive state-level regulatory policy framework addressing how project developers will interconnect distributed generation systems to the grid. This guide, produced by the Interstate Renewable Energy Council, Inc. (IREC), introduces the issues surrounding policy and technical considerations of grid-integrated renewable energy.
DSIRE, operated by the N.C. Clean Energy Technology Center, is the most comprehensive source of information on incentives and policies that support renewable energy and energy efficiency programs in the United States. It includes information on state-level interconnection policies only, so be sure to check with your local electricity provider about its specific interconnection process and timeline.
As costs of renewable energy continue to fall, and more systems connect to the grid, interconnection procedures developed over the last decade are under strain. IREC's Model Interconnection Procedures summarize a number of best practices for the safe and reliable connection of renewable energy systems to the utility grid.
This report, produced by the National Renewable Energy Lab (NREL), presents results from an analysis of distributed solar interconnection and deployment processes in the United States. In the report, NREL assesses the range in project completion timelines nationally and in five states with active solar markets (Arizona, California, New Jersey, New York, and Colorado). The report also assesses the portion of projects that required one month or more for either the utility interconnection application review and approval or permission-to-operate process, as this may indicate a project or process delay.
While the number of PV systems interconnected to the grid has increased significantly over the last decade, only recently have PV systems been installed in major metropolitan areas and tied to electric distribution secondary network systems (networks). Utilities use networks to distribute electricity to customers in areas where there are large concentrations of load and where reliability greater than that of a radial system is needed. This report, prepared by NREL, examines six case studies of PV systems that were successfully integrated into secondary network systems.
A survey and interviews conducted by Solar Electric Power Association have uncovered utility initiatives to lower the administrative costs of interconnection, making the process of connecting to the grid simpler and more transparent for project developers.