NIEHS/EPA Children's Centers 2016 Webinar Series: Presenter Biosketches

John Balmes, M.D.
January: Obesity
Dr. Balmes is Professor of Environmental Health Sciences at the University of California, Berkeley and Professor of Medicine at the University of California, San Francisco. His research focuses on adverse respiratory and cardiovascular effects of environmental and occupational agents, including air pollutants, secondhand tobacco smoke, hydrogen sulfide, occupational exposure to asbestos, arsenic in drinking water, and biomass smoke exposure in developing countries. Currently he is the Director of the Northern California Center for Occupational and Environmental Health and one of the three multiple PIs directing the EPA/NIEHS UC Berkeley/Stanford Children's Center, including the Children's Health and Air Pollution Study in the San Joaquin Valley (CHAPS- SJV). He leads a project on the role of air pollution on obesity and glucose dysregulation within CHAPS. He has served as the physician member of the California Air Resources Board since January 2008.
---

David M. Balshaw, Ph.D.
May: Discussion Moderator
David Balshaw, Ph.D., is a program director in the Center for Risk and Integrated Sciences at the National Institute of Environmental Health Sciences. Balshaw is responsible for planning and administration of NIEHS-funded research programs in bioengineering, integrated systems, and computational methods to understand complex systems; development of sensor technologies for environmental exposure assessment; discovery and validation of emerging biomarkers; and application of innovative "omics" research for reducing the risk of exposure and disease including development of databases.
He is the primary NIEHS scientist overseeing the development of emerging technologies with particular emphasis on enabling innovative approaches to improving exposure and risk assessment. To this end, Balshaw has been a leading figure in the development of the Exposure Biology Program to develop a new generation of tools to characterize the personal environment integrating direct, personal assessment of multiple chemical factors, dietary intake, physical activity and psychosocial stress as well as assessment of the biological response to these factors on major biological pathways.
Balshaw received training in pharmacology and biophysics from the University of Cincinnati and University of North Carolina at Chapel Hill. His interdisciplinary training has enabled him to effectively bridge between disparate communities including engineering, mechanistic toxicology, and both clinical and public health application. These successes have led to recognition of his leadership as an expert translational scientist at the NIH and leadership roles in the NIH Common Fund, the NIEHS DISCOVER Program, and the NIH Genes, Environment, and Health Initiative Exposure Biology Program.
---

Asa Bradman, Ph.D.
March: Child Care
Dr. Bradman is an environmental health scientist who focuses on exposures to pregnant women and children. He worked with Dr. Brenda Eskenazi to co-found the Center for Environmental Research and Children's Health (CERCH) at the University of California, Berkeley, in 1997 and helps direct biomonitoring and exposure studies as part of the CHAMACOS partnership in the Salinas Valley, California. He is co-Principal Investigator of the National Children's study in Kern County, CA, and also leads an initiative to improve environmental health in California child care facilities.
---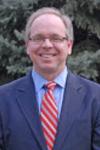 Gregory B. Diette, M.D., M.H.S.
April: Stress, Chemical/Non-Chemical Exposures
Gregory Diette is Professor of Medicine, Epidemiology and Environmental Health Sciences. He is a pulmonologist with a practice devoted to the care of patients with obstructive lung diseases, including asthma and chronic obstructive pulmonary disease (COPD). He has an extensive portfolio of patient-based research in asthma and COPD, supported by the National Institutes of Health and other sponsors. Dr. Diette's current research focuses on identifying factors that cause or provoke asthma with special interest in air pollutants (particulate matter, NO2, secondhand smoke) and allergens (including mouse) that are especially problematic in inner-city homes. His research includes the effects of these pollutants and allergens on inflammation and oxidative stress. More recently, his research has been examining how dietary patterns, especially a Western-style diet, may increase susceptibility to inhalable pollutants and allergens.
---

Dana Dolinoy, Ph.D.
March: Child Care
Dr. Dolinoy serves as the John G. Searle Assistant Professor of Environmental Health Sciences at the University of Michigan (UM) School of Public Health and leads the Environmental Epigenetics and Nutrition Laboratory, which investigates how nutritional and environmental factors interact with epigenetic gene regulation to shape health and disease. Dr. Dolinoy is as an investigator in the U.S. Environmental Protection Agency/National Institute of Environmental Health Sciences-funded UM Children's Environmental Health and Disease Prevention Research Center, investigating early exposure to bisphenol A (BPA), lead and phthalates; epigenetics; and later-in-life body weight and hormone outcomes. In 2011, Dr. Dolinoy received the Norman Kretchmer Memorial Award from the American Society for Nutrition and the Classic Paper of the Year Award from Environmental Health Perspectives.
---

Elaine Faustman, Ph.D.
May: Exposome
Dr. Elaine Faustman is a Professor of Environmental and Occupational Health Sciences at the University of Washington School of Public Health. She is an elected fellow of the Society of Toxicology and the American Association for the Advancement of Science and has served on the National Toxicology Program Board of Scientific Counselors, the National Academy of Sciences Committee on Toxicology, and numerous editorial boards. She currently chairs the National Academy of Sciences Committee on Developmental Toxicology.
Dr. Faustman is Director of the NIEHS/EPA Center for Child Environmental Health Risks Research, which aims to understand the biochemical, molecular, and exposure mechanisms that define children's susceptibility to pesticides. In addition, researchers are working to assess pesticide risks to normal development and learning. Her research interests include understanding mechanisms of developmental and reproductive toxicants, characterizing in vitro techniques for developmental toxicology assessment, development of biologically based dose-response models for noncancer risk assessment, and development of decision-analytic tools for incorporating new scientific findings into risk assessment and risk management decisions.
Dr. Faustman received her Ph.D. in Toxicology from Michigan State University in 1980.
---
Maida P. Galvez, M.D., M.P.H., F.A.A.P.
January: Obesity
Dr. Maida Galvez is an Associate Professor in the Departments of Preventive Medicine and Pediatrics at the Mount Sinai Icahn School of Medicine. A board certified Pediatrician, she completed the Academic Pediatric Association-sponsored fellowship in Environmental Pediatrics at Mount Sinai in New York. She directs the Region 2 Pediatric Environmental Health Specialty Unit serving New Jersey, New York, Puerto Rico, and the U.S. Virgin Islands. She served as Co-Principal Investigator and as a New Investigator of the community-based participatory research project "Growing Up Healthy in East Harlem," examining the environmental determinants of childhood obesity. She is also Co-Investigator of an NIEHS/NCI-funded project assessing environmental determinants of puberty in girls, part of the multicenter Breast Cancer and the Environment Research Project. Her areas of interest include community-engaged research, urban built environment, endocrine disruptors, and childhood growth and development. Dr. Galvez currently serves on EPA's Scientific Advisory Board and CDC's National Environmental Health Partnership Council.  
She received her M.D. and M.P.H. from Mount Sinai School of Medicine, trained in the Social Pediatrics Residency Program at Children's Hospital at Montefiore, Albert Einstein College of Medicine, and completed her Pediatric Chief Residency at Jacobi Medical Center, Bronx, New York.
---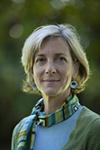 Catherine Karr, Ph.D., M.D., M.S.
February: Avoiding Prenatal Exposures
Dr. Catherine Karr is a pediatric environmental medicine specialist and environmental epidemiologist. She has a primary appointment in the Department of Pediatrics, Joint in Environmental & Occupational Health Sciences, and Adjunct in Epidemiology. She is affiliated with the University of Washington Center for Children's Environmental Health Research and the Pacific Northwest Center for Agricultural Safety and Health. Dr. Karr has a general pediatric practice at the University of Washington Pediatric Clinic at Roosevelt and provides specialty pediatric environmental medicine consultation at this site and at the Harborview Medical Center.
As Director of the Northwest Pediatric Environmental Health Specialty Unit, she sets the direction for outreach and education and for responding to queries from health care providers, government officials, and families regarding health risks associated with environmental exposures. She is involved in policy and education through the American Academy of Pediatrics National Council on Environmental Health. Her research areas include environmental contaminants and pediatric respiratory health, including asthma, health of farmworker children, and global children's environmental health.
Dr. Karr received her Ph.D. in Epidemiology, M.D., and M.S. in Toxicology at the University of Washington, and her B.S. in Biology at the University of Michigan.
---

Vickie Leonard, R.N., F.N.P., Ph.D.
March: Child Care
Vickie Leonard has been working as a Child Care Health Consultant for the past seven years, first as a nurse at the California Childcare Health Program, UCSF School of Nursing, then at the UCSF Institute for Health & Aging. Dr. Leonard was the principle author of the California Department of Education, Child Development Division's Preschool Learning Foundations in Health and Physical Development (Volume 2, released in 2011). While at CCHP, she developed an interest in environmental health in early care and education. She was the principle author of Integrated Pest Management: A Toolkit for Early Care and Education Programs, developed through a grant from the California Department of Pesticide Regulation. She worked with Dr. Asa Bradman on a Department of Pesticide Regulation-funded survey of pesticide use in California Child Care Centers, and was the PI on a second Toolkit: Green Cleaning, Sanitizing, and Disinfecting: A Toolkit for Early Care and Education. She is currently working on project to develop a continuing education module on The Healthy Schools Act module for pest management professionals working in child care programs and schools, the hazards of pesticides for children and child care and school staff, and the use of IPM in childcare centers and schools. She has presented to audiences of child care providers, directors, EPA staff and administrators on health hazards associated with environmental exposures as well as IPM and green cleaning, sanitizing, and disinfecting. Vickie will be heading up the PEHSU's new Environmental Health in Early Care and Education Project.
---

Rob S McConnell, M.D.
January: Obesity
April: Stress, Chemical/Non-Chemical Exposures
Dr. McConnell is Professor of Preventive Medicine and Director of Southern California Children's Environmental Health Center at the University of Southern California, where he has studied the effects of air pollution on children's health. The role of air pollution in obesity and its metabolic consequences is a major current focus of interest and the theme of the Children's Center. He has examined associations of air pollution with asthma and lung function, autism, and early markers for cardiovascular disease. Other interests include developing methods for estimating the burden of disease associated with near-roadway air pollution and for assessing exposure in environmental epidemiology. He directs the Career Development Program of the NIEHS-supported Southern California Environmental Health Sciences Center and a fellow of the American Association for the Advancement of Science.
---
Mark Miller, M.D., M.P.H.
April: Stress, Chemical/Non-Chemical Exposures
Dr. Mark Miller is an Assistant Clinical Professor of Pediatrics and Internal Medicine in the Division of Occupational and Environmental Health at the University of California, San Francisco (UCSF). He is also the Co-Director of the Western States Pediatric Environmental Health Specialty Unit at UCSF and the Director of the Children's Environmental Health Program at the California Environmental Protection Agency. Dr. Miller leads the COTC Core at the University of California, Berkeley's Center for Integrative Research on Childhood Leukemia and the Environment, where a diverse team of scientists is investigating possible environmental causes of childhood leukemia.
Dr. Miller has worked with Physicians for Social Responsibility to develop the Pediatric Environmental Health Toolkit, a resource to help clinicians incorporate preventive environmental health messages into routine pediatric care. He spent 13 years as a pediatrician in private practice in a small town in California. He is a co-author of A Story of Health, a multimedia e-book examining multiple environmental contributors to health and how they interact with genetics across the lifespan.
Dr. Miller was greatly influenced as a college student when he had the opportunity to visit Minamata, Japan as a guest of the Minamata Disease Victim's group. Minamata was the site of one of the world's first mass industrial poisonings, a result of mercury released from a company making material for the plastics industry. In his own pediatric practice, he began to develop educational materials for patients and their families to alert them to how environmental exposures could be affecting their health.
Dr. Miller received his M.D. and completed a pediatric residency at Michigan State University. He received his M.P.H. in Environmental Health Sciences from the University of California, Berkeley and completed a residency with the California Department of Health Services in Preventive Medicine.
---

Rachel Morello-Frosch Ph.D., M.P.H.
April: Stress, Chemical/Non-Chemical Exposures
Research Interests
Race and class determinants of the distribution of health risks associated with air pollution among diverse communities in the United States.
Research Description
My research focuses on environmental health and environmental justice. I am particularly interested in addressing the double jeopardy faced by communities of color and the poor who experience high exposures to environmental hazards and who are more vulnerable to the toxic effects of pollution due to poverty, malnutrition, discrimination, and underlying health conditions. How do matters of race and class affect distributions of health risks in the United States? What are the causes and consequences of environmental disparities and health inequalities? How can research create "upstream" opportunities for intervention and prevention? I am also interested in evaluating the influence of community participation on environmental health research, science, regulation, and policy-making, as well as in developing methods to foster community-based participatory research.
---

Stephen M. Rappaport, Ph.D.
May: Exposome
Dr. Stephen Rappaport is a Professor of Environmental Health Sciences at the University of California, Berkeley's School of Public Health. He is a pioneer in the emerging field of Exposure Biology and a prominent advocate of the concept of the "Exposome" as a new paradigm for Environmental Health.
To discover unknown causes of chronic diseases, Dr. Rappaport's laboratory is conducting exposome-wide association studies that use untargeted analysis of small molecules and protein adducts in archived blood samples from diseased and healthy people. He has used environmental measurements and biomarkers to elucidate the human metabolism of several toxic chemicals, notably benzene, and to quantify interindividual variability in biomarker levels due to genetic, environmental, and lifestyle factors. Dr. Rappaport has published extensively in areas related to the assessment of long-term chemical exposures for purposes of controlling hazards and investigating exposure-response relationships. He has written more than 230 peer-reviewed publications and has collaborated extensively with investigators throughout the world.
Dr. Rappaport received his Ph.D and M.S.P.H in Environmental Science and Engineering from the University of North Carolina and his B.S. in Chemistry from the University of Illinois.
---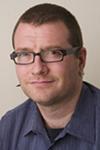 Andrew G. Rundle, Dr.P.H.
January: Obesity
Dr. Andrew Rundle's research focuses on physical activity and body weight with a primary interest in whether sedentary lifestyles and overweight/obesity are risk factors for cancer development. This work includes investigations of the determinants of physical activity and body weight, creating new methods to measure physical activity, molecular epidemiologic investigations of mechanisms through which physical activity may prevent cancer, and studies of associations between activity and cancer incidence. Dr. Rundle also is involved in a project investigating whether environmental exposures cause prostate cancer. In addition to his teaching responsibilities at the Mailman School, which include the Environmental Epidemiology and Molecular Epidemiology courses, he lectures at the School of Social Work and teaches epidemiology to journalism students at NYU. Dr. Rundle also is involved with IARC's international training workshops on Molecular Epidemiology.
---
Rebecca Schmidt, Ph.D.
February: Avoiding Prenatal Exposures
Rebecca J. Schmidt, M.S., Ph.D., is Assistant Professor in the Department of Public Health Sciences, University of California – Davis, School of Medicine. Her research goal is to advance understanding of how environmental exposures, primarily those occurring during gestation, interact with genetic susceptibility to influence neurodevelopmental outcomes for children, and more broadly, reproductive health and child development. As a molecular epidemiologist, she tends to approach epidemiologic research from a mechanistic and pathways perspective. Dr. Schmidt has over 10 years of experience in epidemiological research that began at the University of Iowa College of Public Health with her dissertation that examined gene by environment interactions as risk factors for congenital malformations, including neural tube defects. She expanded this research to other neurodevelopmental outcomes as a postdoctoral fellow in the 2-year Autism Research Training Program (ARTP) at the MIND (Medical Investigation of Neurodevelopmental Disorders) Institute as part of the Psychiatry and Behavioral Sciences Department of the UC Davis School of Medicine in Sacramento. In 2010, she became a faculty member of the UC Davis Department of Public Health Sciences, the UC Davis Graduate Group for Epidemiology, and the MIND Institute. She teaches a course on Molecular Epidemiology and co-teaches Reproductive Epidemiology. Her research has focused largely on interaction effects between maternal nutrition and the genome in relation to autism spectrum disorders, potentially through epigenetic mechanisms. In work recognized as among the most important in 2011 by Autism Speaks and the National Institute of Environmental Health Sciences, Dr. Schmidt and her colleagues were the first to identify a significant association between an easily modifiable factor, periconceptional prenatal vitamin intake, and reduced risk for autism spectrum disorders. In addition, they were among the first to report significant gene-by-environment interaction effects for autism, providing a potential explanation for the variation in findings across autism genetics studies. Future research will explore mechanisms behind observed interactions, including epigenetic effects, and will expand studies of interactions in the context of autism etiology, with the goal of identifying pathways for prevention and intervention.
---

Naomi E. Stotland, M.D.
February: Avoiding Prenatal Exposures
Dr. Stotland is an Associate Professor in the Department of Obstetrics, Gynecology, and Reproductive Sciences at UCSF. Dr. Stotland's research interests include weight gain, nutrition, and obesity in pregnancy. She is developing and testing interventions to improve diet and exercise among Spanish-speaking prenatal patients. She is also a collaborator on a study of the effects of endocrine-disrupting chemicals on reproductive outcomes. Dr. Stotland practices obstetrics and gynecology at San Francisco General Hospital, where she teaches UCSF residents and students. She is the medical director of Sage Femme Midwifery, a freestanding birthing center in San Francisco.
---

Nsedu Obot Witherspoon, M.P.H.
March: Discussion Moderator
Ms. Witherspoon serves at the Executive Director for the Children's Environmental Health Network (CEHN), where her responsibilities include successfully organizing, leading, and managing policy, education/training, and science-related programs. For the past 14 years, she has served as a key spokesperson for children's vulnerabilities and the need for their protection, conducting presentations and lectures across the country. She is a leader in the field of children's environmental health, serving as a member of the Institute of Medicine's Environmental Health Sciences Roundtable, and Co-Chair of the Leadership Council for the National Conversation on Public Health and Chemical Exposures. She is a member of the Friends of the Columbia Center for Children's Environmental Health and a Strategy Advisor for the California Breast Cancer Prevention Initiatives (CBCPI) Project. Ms. Witherspoon is also a Board member for the Pesticide Action Network of North America and serves on the Maryland Children's Environmental Health Advisory Council.
Ms. Witherspoon has held past appointments on the Children's Health Protection Advisory Committee for the Environmental Protection Agency and the Board for the American Public Health Association. She is a past member of the National Association of Environmental Health Sciences Council and past Coordinator of the National Institute for Environmental Health Sciences Public Interest Partners. Ms. Witherspoon has a variety of publications and has the distinct honor of having one of CEHN's leadership awards, the Nsedu Obot Witherspoon (NOW) Youth Leadership Award, named in her honor. She is also the recent recipient of the William R. Reilly Award in Environmental Leadership, from the Center for Environmental Policy at American University. Ms. Witherspoon has a B.S. in Biology Pre Med from Siena College and an M.P.H. in Maternal and Child Health from The George Washington University, School of Public Health and Health Services.
---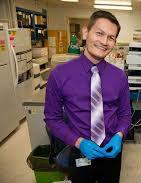 Roy Gerona
May: Exposome

Dr. Gerona's research focus is on the development of mass spectrometric techniques and their application to environmental biomonitoring, clinical toxicology, and therapeutic drug monitoring in HIV/AIDS patients. My laboratory primarily serves as an analytical core to the Program on Reproductive Health and the Environment (PRHE) as well as other biomonitoring groups within UCSF and other universities and research institutions in the United States and Europe. Under this capacity, my laboratory is pioneering the application of high resolution mass spectrometry to the general unknown screening of environmental chemicals in biological matrices. In working with various biomonitoring groups, my laboratory has also continuously developed innovative and sensitive liquid chromatography- mass spectrometry (LC-MS) methods for measuring environmental chemicals (e.g. environmental phenols such as BPA, BPS and triclosan; phthalate metabolites; perfluorinated compounds; and, flame retardants) in a variety of biological matrices including serum, urine, amniotic fluid, placenta, hair, and various other human tissues. Dr. Gerona's laboratory also specializes in the analysis of designer drugs using high resolution and tandem mass spectrometry to aid Poison Centers, Medical Examiner's Offices, and various government agencies including the Drug Enforcement Administration, the Centers for Disease Control and Prevention, the National Institute of Occupational Safety and Health, and the National Transportation Safety Board in tracking down synthetic drug intoxications and epidemics. More recently, I have also started working with the Positive Health Program at San Francisco General Hospital to develop LC-MS methods for hair antiretroviral and TB drug monitoring in HIV/AIDS and related studies.
---


Preston Maring
February: Avoiding Prenatal Exposures
Dr. Maring, retired after more than 42 years as an Obstetrician/Gynecologist with Kaiser Permanente in Oakland, California. He is fortunate to be a grandfather and associated with the Program on Reproductive health and the Environment at the University of California, San Francisco.  While at Kaiser Permanente, he started the first organic farmers market at a healthcare institution in 2003.  There are now hundreds of farmers markets in healthcare institutions nationally. Dr. Maring received his M.D. from the University of Michigan in 1971.
---

Dr. Yuxia Cui
National Institute of Environmental Health Sciences
Yuxia Cui, Ph.D., is a scientific program analyst in the Exposure, Response, and Technology Branch at the National Institute of Environmental Health Sciences (NIEHS).  Dr. Cui supports the research portfolio of NIEHS-funded programs on exposure science and the exposome, with particular emphasis on the development of novel technologies and innovative approaches for improved exposure and response assessment, including sensor technologies, omics-based approaches as well as computational and informatics-based methodologies.  Dr. Cui serves as a science officer for the laboratory network of the NIEHS Children's Health Exposure Analysis Resources (CHEAR).  She is also actively involved in the coordination of NIEHS exposure science efforts with other NIH institutes and federal agencies. She is a member of the Exposure Science in 21st Century Federal Working Group, a cross-government effort to promote federal collaboration in the development of exposure science. 
Before joining the extramural program at NIEHS, Dr. Cui conducted postdoctoral research in the intramural division of NIEHS focusing on the genetic and epigenetic mechanisms in the response to therapeutic drugs and radiation, applying both bioinformatics and molecular biology approaches.  Dr. Cui received her Ph.D. in Environmental Toxicology from Duke in 2007.