Safer Chemicals Research Grants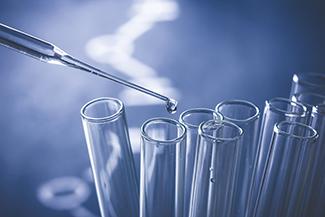 EPA funds safer chemical research grants supporting the development of innovative science to support safer, more sustainable use of chemicals in consumer products and chemicals used for other purposes such as pesticides. Using safer, more sustainable chemicals will help to better protect human and environmental health, including sensitive populations like children, elderly and endangered species.
Recent Safer Chemicals Research Grants:
These safer chemicals research grants are currently open or have been awarded within the past ten years.
Active Grants
Closed Grants
For a complete listing of EPA Safer Chemicals Research Grants: Safer Chemicals Research Projects.
---
Recent Funding Opportunities:
These funding opportunities are closed for applications. Award recipients have not been announced.
---
Stay Current on Research Funding Opportunities & Events
Sign up for EPA's Office of Science, Advisor, Policy & Engagement listserv to receive announcements on new funding opportunities, upcoming research meetings and webinars, and special announcements. Research Grants Listserv