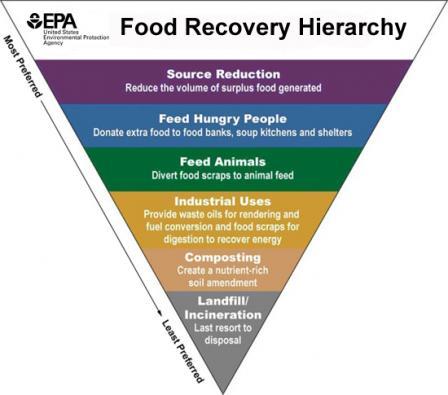 On October 16, 2019, EPA OLEM's Claudia Fabiano and ORD's Steve Rock presented a webinar on the Excess Food Opportunities Map. Over one-third of food produced in the U.S. is never consumed, wasting the energy and water used to produce it, and adversely impacting the economy, our communities, and the environment. The Excess Food Opportunities Map seeks to support nationwide diversion of this excess food from landfills. The interactive map identifies and displays facility-specific information about potential generators and recipients of excess food in the industrial, commercial, and institutional sectors and also provides estimates of excess food by generator type. 
View the Excess Food Opportunities Map webinar recording.Exit
You may need a PDF reader to view some of the files on this page. See EPA's About PDF page to learn more.