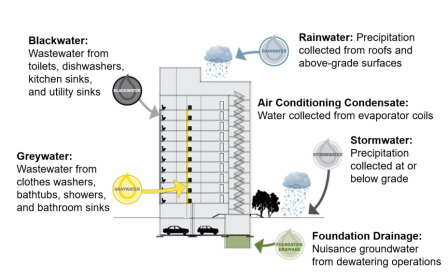 On October 17, 2018, EPA ORD's Jay Garland presented a webinar on onsite non-potable water systems (ONWS) for water reuse. This presentation highlighted the Guidebook for Developing and Implementing Regulations for Onsite Non-potable Water Systems created by the National Blue Ribbon Commission for ONWS. The National Blue Ribbon Commission for ONWS is a coalition of state and local groups established to advance best management practices to support the use of ONWS. ORD science has been incorporated into the commission's guidebook for developing and implementing regulations for ONWS, and this presentation summarized the work to date and the ongoing collaboration.
View the Non-Potable Water Reuse webinar recording. Exit
You may need a PDF reader to view some of the files on this page. See EPA's About PDF page to learn more.