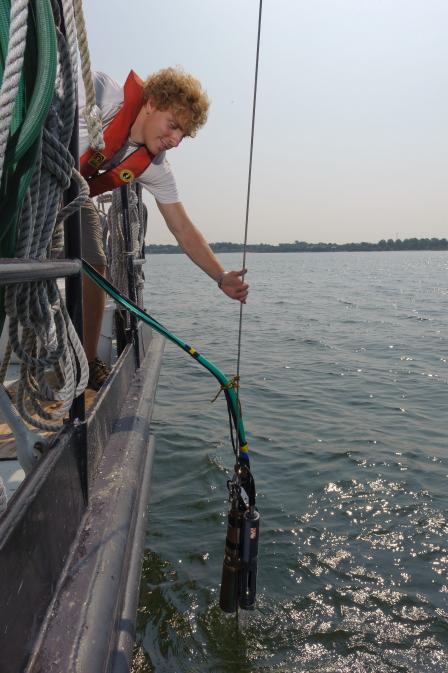 On May 22, 2019, EPA ORD's Tim Gleason presented on research related to nutrient management in coastal communities. Excess nitrogen loading in waterways can lead to eutrophication, hypoxia and harmful algal blooms that cause beach closures and other issues. Coastal towns are examining traditional and alternative technologies to remove excess nitrogen, but further research is needed to evaluate the benefits and tradeoffs of different nitrogen removal technologies. This webinar presented on the promising results from the Advanced Septic System Nitrogen Sensor Challenge, as well as the broader nutrients research efforts focused on Cape Code and how they might be applicable to other communities with similar challenges.
View the Nutrient Management in Coastal Communities webinar recording.Exit
You may need a PDF reader to view some of the files on this page. See EPA's About PDF page to learn more.