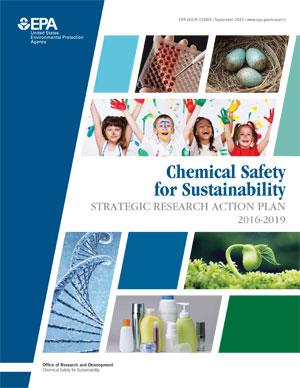 Improving the safe production, use, and disposal of chemicals is a major priority in support of actions to protect human health and the environment. The Agency's Chemical Safety for Sustainability research program provides the decision-support tools needed to meet that priority, while advancing innovative ways to evaluate chemicals, conduct risk management, and prioritize time-critical research.
You may need a PDF reader to view some of the files on this page. See EPA's About PDF page to learn more.
Chemical Safety for Sustainability Strategic Research Action Plan 2016-2019 (PDF)

(50 pp, 3 MB, September 2015)

Chemicals are integral to the American economy and provide key building blocks for the many products that benefit society. Sustainable innovation and use of chemicals call for making decisions and taking actions that improve the health of individuals and communities today without compromising the health and welfare of future generations. Smart new strategies for designing, producing, and using safer chemicals to minimize risks and prevent pollution is a priority for EPA.