Milestones in EPA's Air Quality Research History
EPA turns 50 this year. Since the beginning, our Agency has been working for a cleaner, healthier environment for the American people. Every step has been grounded in science.  EPA's air quality research has informed and enabled the nation's efforts to improve air quality significantly. Here are some of the most important achievements over the last 50 years. 
EPA Science Flashback: Air Quality Impacts on Public Health (Video) EXIT
History of EPA Research
EPA at 50: Progress for a Stronger Future
1975 - EPA Research on Lime Scrubbing Leads to Lower Sulfur Dioxide Emissions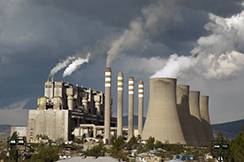 The National Research Council notes that EPA research has cast important new light on the chemistry of lime scrubbing, setting the stage for successful commercial development of sulfur dioxide scrubbers for coal-fired power plants. The research leads to lower emissions of the air pollutant.
 
Report on the Status of Lime/Limestone Wet Scrubbing Systems
 
1979 - EPA Outlines the Environmental Concerns of Acid Rain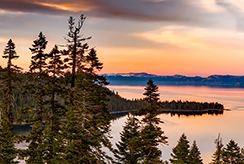 EPA releases a research summary outlining the environmental concerns of acid rain in lakes and rivers, caused by emissions of sulfur dioxide and nitrogen oxides. The research to monitor impacts, study the health effects on aquatic life and understand atmospheric processes were crucial to support the 1990 Acid Rain Program established by Congress to reduce emissions impacting aquatic life and ecosystems.
EPA's Research Summary on Acid Rain
EPA's Acid Rain resources
1988 - Research on Nitrogen Oxides Leads to Cleaner Emission Standards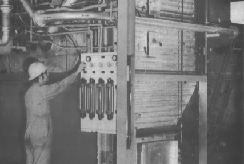 EPA research uncovers the mechanisms responsible for formation of nitrogen oxides (NOx) from fuel-bound nitrogen in coal. This discovery allows the development of low-NOx burners that enable more protective emission standards for coal-fired boilers under the Clean Air Act Amendments of 1990.
EPA's Clean Air Markets resources
1988 - EPA Studies Effects of Ozone Exposure on Lungs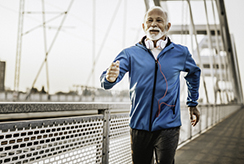 EPA begins research that demonstrates prolonged exposure during exercise to ozone results in lung function decrements, respiratory cell damage, respiratory tract inflammation, and respiratory symptoms at low levels. The findings formed the basis for revisions of the National Ambient Air Quality Standard (NAAQS) for ozone. Ozone research by EPA and grantees has made significant contributions to the Congressionally mandated reviews of the ozone standard over the years that have protected public health.
Research on Health and Environmental Effects of Air Quality
1992 - EPA Identifies Alternatives for Chlorofluorocarbons and Hydrochlorofluorocarbons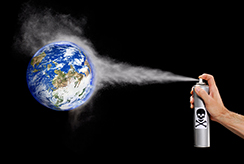 EPA research identifies alternatives for chlorofluorocarbons and hydrochlorofluorocarbons, both classes of stratospheric ozone depleting substances that resulted in the so-called ozone hole. The alternatives are evaluated for their ability to maintain engineering performance while reducing risk to stratospheric ozone and global climate change.
1992 - EPA Conducts Health Risk Assessment on Passive Smoke Effects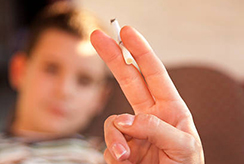 EPA completes its risk assessment on the respiratory health effects of passive smoking. The report concludes that exposure to environmental, or secondhand, tobacco smoke is responsible for approximately 3,000 lung cancer deaths each year in nonsmoking adults and impairs the respiratory health of hundreds of thousands of children. The risk assessment provides the scientific basis for EPA to declare secondhand smoke as a carcinogen.
The Respiratory Health Effects of Passive Smoking: Lung Cancer and Other Disorders
1994 - EPA Develops Radon Mitigation Technology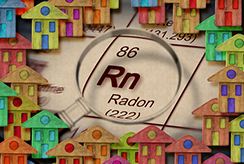 Radon is a cancer-causing radioactive gas found naturally in the environment.  It comes from the natural decay of uranium that is found in nearly all soils. It typically moves up through the ground to the air above and into homes and other buildings through cracks and other holes in the foundation. Radon mitigation technology developed by EPA researchers has been installed in over 300,000 homes, preventing an estimated 100 premature lung cancer deaths.
1997 -EPA Issues New Air Quality Standards for Particulate Matter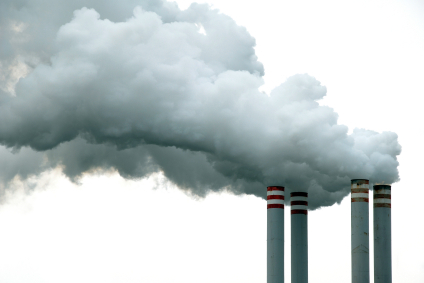 EPA issues new air quality standards for fine particulate matter (PM), based on scientific findings by EPA, research grantees and others that the air pollutant is harmful to public health. Research on PM by EPA and grantees over the years has found the pollutant has adverse effects on the lungs and cardiovascular system. The science has supported the congressionally mandated review of the PM standards to protect public health.  
EPA's Particulate Matter (PM) Pollution Resources
1998 - EPA Develops Method for Measuring Fine Particulate Matter 
EPA develops the Federal Reference Method for measuring fine particulate matter (PM2.5) that assists state regulators in meeting the National Ambient Air Quality Standards (NAAQS). Many Federal Reference Methods have been developed to support the implementation of the NAAQS.
EPA scientists develop and evaluate Federal Reference & Equivalent Methods for measuring key air pollutants
1998 - EPA Releases Community Multiscale Air Quality Modeling System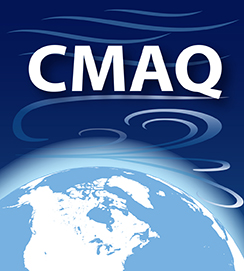 EPA releases the first version of EPA's Community Multi-scale Air Quality (CMAQ) modeling system. CMAQ is continually updated and is a premier global-to-local air quality modeling system used worldwide to support air quality management. States in the U.S. use CMAQ to develop and assess implementation actions to attain the National Ambient Air Quality Standards.
CMAQ: The Community Multiscale Air Quality Modeling System


 
2000 -EPA Research Shows Cardiovascular Effects of Particulate Matter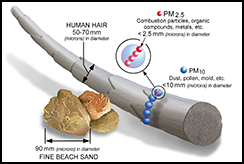 EPA demonstrates particulate matter (PM)-induced changes in lung inflammation and blood clotting components as well as changes in heart rate variability in humans. The data provided biological plausibility of PM-induced health effects observed in epidemiological studies and contributed to the revision of the National Ambient Air Quality Standards. A large body of research by EPA and others has provided confirmation and insight into the effects of PM on the cardiovascular system.
EPA's Healthy Heart Toolkit and Research
2001 - EPA Conducts Air Quality Monitoring Following World Trade Center Attack on 9/11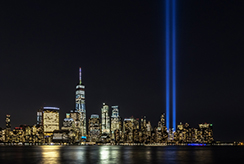 EPA scientists played a key role in the nation's response to the September 11, 2001 terrorist attacks on the World Trade Center in Lower Manhattan by conducting toxicity studies of settled dust and air quality measurements, and setting up monitors to collect air quality data in and around Ground Zero, protecting the health of emergency workers and citizens.
 
EPA's Response to September 11
EPA's Homeland Security Research
2004 - EPA Launches First National Air Quality Forecasting Capability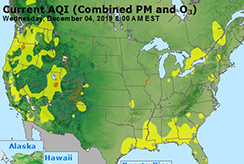 EPA and the National Oceanic and Atmospheric Administration combine meteorological, emissions, and air quality modeling tools to launch the first national air quality forecasting capability-- initially for ozone, and later for fine particulate matter. The work supported the development of AirNow.gov, a multi-agency resource to provides daily air quality conditions and forecasts for over 400 cities using the air quality index.
2009 - EPA Publishes Greenhouse Gases Endangerment Finding 
EPA publishes a report and an accompanying synthesis article that describes the potential effects of climate change on regional air quality in the United States. These products were the culmination of nearly a decade of EPA-led research and a major scientific pillar of the 2009 Endangerment Finding, which states that greenhouse gases pose an endangerment to public health and welfare and are therefore air pollutants that need to be addressed under the Clean Air Act.
Assessment of the Impacts of Global Change on Regional U.S. Air Quality: A Synthesis of Climate Change Impacts on Ground-Level Ozone
A Preliminary Synthesis of Modeled Climate Change Impacts on U.S. Regional Ozone Concentrations
Endangerment and Cause or Contribute Findings for Greenhouse Gases under the Section 202(a) of the Clean Air Act
2010 - EPA Supports Development of Clean Cookstove Technologies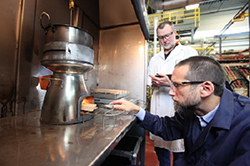 EPA supports the Clean Cooking Alliance, a public-private alliance that addresses one of the greatest threats facing developing countries and their populations - extraordinarily high exposures to toxic smoke from indoor fires and inefficient cookstoves that lead to nearly two million deaths each year, primarily in young children and women. EPA scientists conducted studies to evaluate cookstoves and provided extensive data on cookstove emissions and energy efficiency to support the development of cleaner sustainable cooking technologies.
2011 - EPA Collaborates in DISCOVER-AQ with NASA and Others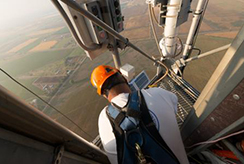 EPA collaborates in DISCOVER-AQ with NASA and others to better understand how to measure and forecast air quality globally, via satellite data from space. Ongoing studies, with support from EPA, are helping to advance measurement of air pollution using spaced-based instruments, including NASA's upcoming Tropospheric Emissions: Monitoring Pollution (TEMPO)  mission.
DISCOVER-AQ: Tracking Pollution from the Skies (and Space!)
2012 - EPA Publishes Climate Change Impacts to Watersheds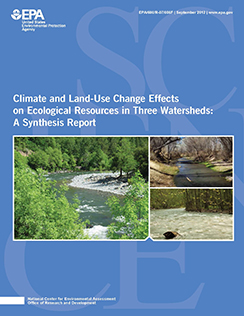 EPA publishes a report that summarizes climate change impacts to selected watersheds and recommendations for how to improve the process of conducting watershed assessments in the future.
Climate and Land-Use Change Effects on Ecological Resources in Three Watersheds: A Synthesis Report






 
2012 - EPA Supports the Development and Evaluation of Emerging Air Sensor Technology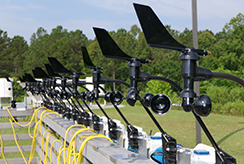 EPA scientists begin an initiative that is advancing emerging air sensor technology by conducting performance evaluations of sensors and providing best practices for effectively using sensors. These portable and lower-cost air sensors have increased in popularity with the public as a way to learn about local air quality conditions. One of the first efforts was the Village Green Project. It engaged the public in air quality with a near real-time air monitoring system built into a park bench. In 2014, the online Air Sensor Toolbox for Citizen Scientists was developed to share information with developers and users of air sensor technology. 
2017 - EPA Develops First Fenceline Monitoring Regulation 
As part of the Next Generation Emissions Measurements (NGEM) initiative to reduce costs and regulatory burden through technology, EPA's first fenceline monitoring regulation (Method 325) was developed for chemical facilities emissions. The technology supports implementation of EPA's refinery fenceline rule. Researchers continue to advance fenceline monitoring technology with the development of prototype air measurement monitors.

Studies Advance Air Monitoring During Wildfires and Improve Forecasting of Smoke

 
2017 - EPA Launches SmokeSense Project and Mobile App
EPA researchers launch a citizen science research project called Smoke Sense, along with a Smoke Sense mobile app, to advance understanding of the health impacts of wildfire smoke and provide individuals with critical information to protect their health during smoke events. The app can be used to explore current and forecast maps of air quality and learn ways to reduce exposure from smoke. It also enables people to participate in science by recording smoke experiences, health systems and actions taken to reduce smoke exposure.  The research project will be used to support the development of effective strategies to communicate health risks from smoke exposure.  
Smoke Sense Study: A Citizen Science Project Using a Mobile App
2019 - EPA Identifies Wildland Fire Research as a High Priority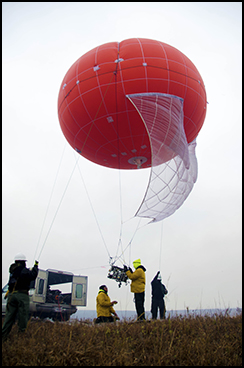 Following earlier research to understand emissions and health impacts of wildfires and prescribed burns, EPA designates wildland fire research as a high priority and publishes a report to guide additional research on the impacts to air and water quality, health and ecosystems from  larger and more intense wildfires occuring, primarily in western states.
EPA's Wildland Fire Research Framework 2019-2022
EPA's Wildland Fire Research to Protect Health and the Environment