Regional Sustainability and Environmental Sciences Research Program (RESES)
Collaboration and Partnership for Sustainable and Healthy Communities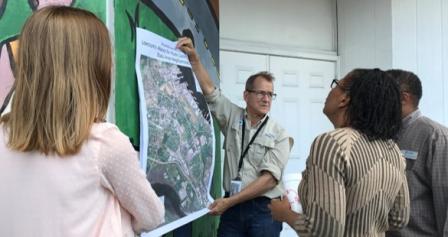 The Regional Sustainability and Environmental Sciences (RESES) program, led by EPA's Office of Research and Development (ORD), matches Agency scientific and technical expertise with high-priority, short-term research needs in each of the Agency's ten Regions across the nation. 
By design, RESES emphasizes collaboration and partnerships to deliver targeted science that can inform Agency and local decision-making. Projects are funded through an internal (EPA-only) annual solicitation for proposals.
Please explore our projects (listed below by year or subject matter) to learn more about the research and impacts of the RESES program.
Explore RESES Projects by Subject Matter
Explore RESES Projects by Year