Basic Information about Residential Wood Heaters
On this page:
---
What are residential wood heaters?
There are several types of wood-burning appliances that people use to heat their home – either as a primary source of heat, as supplemental heat, or for ambiance.  EPA's Burn Wise website has a description of these appliances.
Why does EPA regulate residential wood heaters?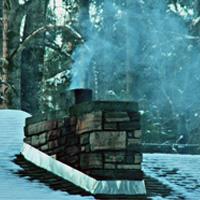 Smoke from residential wood heaters contains fine particle pollution, also known as fine particulate matter or PM2.5, along with other pollutants including carbon monoxide, volatile organic compounds (VOCs), black carbon, and air toxics, such as benzene.  Residential wood smoke can increase particle pollution to levels that pose serious health concerns, and in some areas constitutes a significant portion of the fine particle pollution problem.
The fine particles in smoke – also called fine particle pollution or PM2.5 – can get deep into the lungs, harming the lungs, blood vessels and heart. People with heart, vascular or lung disease, older adults and children are the most at risk. Learn more about the health effects of PM2.5