Regional Urban Background Study
Region 4 Urban Background Study: An Inter-Agency Research Project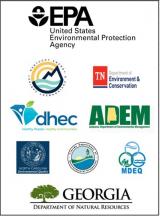 The U.S. Environmental Protection Agency (EPA) and Southeastern states are conducting a collaborative urban background soil research project. The purpose of the project is to document background concentrations of selected environmental parameters in surface soils of urban areas of the Southeastern United States. The selected parameters are chemicals that are typically found in all urban environments.
Because the goal is to develop a database of the background concentrations of these chemicals for an urban setting, the study is purposefully designed to avoid sampling areas of known or suspected contaminant releases. This urban soil background database provides technical information and does not constitute rulemaking by the Agency. The intended use of the data collected from this project is to inform and provide context to environmental investigations conducted by EPA and its State and local partners. The data will be especially useful for providing background information for Brownfields redevelopment projects, Superfund projects, and other environmental restoration projects that aim to restore contaminated property to beneficial reuse. All samples are assumed to represent local, urban background conditions and are assumed to not have been impacted by releases from contaminated sites.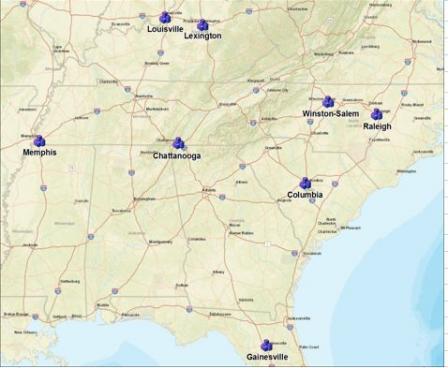 Click to Enlarge: This map identifies cities in the Southeast Region states for which urban soil background sampling has been completed.Cities were selected for inclusion in this research project based upon the input and recommendations of representatives from the participating States. Currently data has been collected for eight (8) cities, but there is potential for additional sampling efforts that may add to this database over time.
EPA's Office of Research and Development hosted an Urban Background Study Webinar. The Sampling and Analysis Plan, explaining the decision process for selecting sampling locations and the methods employed for sample collection, and a presentation that describes the overall project in greater detail are provided on that website.