2016 Safer Choice Partner of the Year Award Winners: Innovators
Profiles for each of the 2016 Safer Choice Partner of the Year Award Winners in the Innovators category have been compiled in order to provide you with a better understanding of why each organization was recognized as an award winner. The winners in the Innovators category are listed below.
See the listing of all 2016 Safer Choice Partner of the Year Award Winners.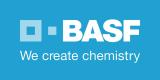 BASF is recognized as an outstanding Safer Choice Innovator. BASF has been a supporter of the Safer Choice program since joining the Safer Detergents Stewardship Initiative in 2008. Safer Choice applauds BASF's commitment to innovation in safer chemistry, as demonstrated by their continued addition of new Safer Choice-qualified chemical products to CleanGredients®. BASF has also demonstrated a commitment to innovation with the implementation of its Sustainable Solution Steering, a product evaluation methodology developed to drive sustainable products in resource conservation, health and safety, and other categories.
Ecolab is recognized as an outstanding Safer Choice Innovator. Ecolab is a large corporation that has taken a leading role in developing innovative institutional cleaning products over the past 20 years. Ecolab developed its first Design for the Environment product in 1996 and has recently increased its offerings, including an innovative product system for use in hospitals. Additionally, Safer Choice commends Ecolab for its leadership in the Safer Choice Walmart Pilot, and its ongoing promotion of the label to purchasers and end-users, its commitment to product-review-process improvements, and the development of the Ecolab Water Risk Monetizer tool.

Levi Strauss & Co. is recognized as an outstanding Safer Choice Innovator. Levi Strauss is using Safer Choice criteria for Safer Chemicals to identify safer chemicals for the textile industry. Levi Strauss developed a program for selecting chemicals in its textile treatment operations from the Safer Choice Safer Chemical Ingredients List. Through a number of pilots, Levi Strauss demonstrated that its factories can make clothing for the global market using safer chemicals. Based on their success, Levi Strauss plans to expand the program this year.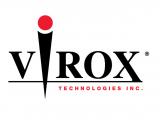 Virox is recognized as an outstanding Innovator. Virox Technologies is a company that specializes in infection control through antimicrobial technology. EPA recognizes Virox Technologies' achievement for development of its innovative broad-spectrum hospital disinfectant based on accelerated hydrogen peroxide, the first product of this type to be certified under the Design for the Environment Antimicrobial Pesticide Pilot Project. Safer Choice commends Virox Technologies for its ongoing commitment to innovation toward the greener end of the antimicrobial spectrum, as well as its sustainability initiatives, including LEED certification of its manufacturing facility.