2016 Safer Choice Partner of the Year Award Winners: Supporters
Profiles for each of the 2016 Safer Choice Partner of the Year Award Winners in the Supporters category have been compiled in order to provide you with a better understanding of why each organization was recognized as an award winner. The winners in the Supporters category are listed below.
See the listing of all 2016 Safer Choice Partner of the Year Award Winners.

American Sustainable Business Council (ASBC) is recognized as an outstanding Safer Choice Supporter. ASBC is a coalition of more than 250,000 business organizations and companies committed to advancing market solutions and policies to support a more sustainable economy. Safer Choice commends ASBC for its far-reaching outreach efforts, most notably, through its Companies for Safer Chemicals campaign, which engaged more than 7,000 companies at the national and state levels, introducing them to the program and its benefits. ASBC fosters greater awareness of the Safer Choice label through social media and outreach events.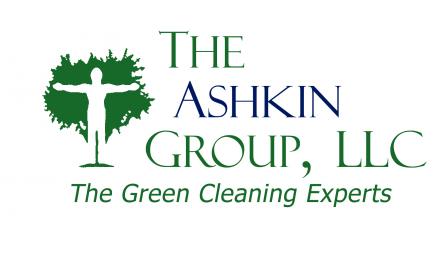 The Ashkin Group is recognized as an outstanding Safer Choice Supporter. The Ashkin Group is a consulting firm working to green the cleaning industry. The organization has offered input that has helped to enhance the Safer Choice program and encourage ingredient disclosure on product labeling. Safer Choice commends The Ashkin Group for its strong communication efforts to advance safer cleaning and worker health and its long-time support of the Safer Choice program. Of note, Safer Choice applauds The Ashkin Group's promotion of the program in the Playbook on Green Cleaning in Sport Facilities, LEED certification, and in Version 1.0 of the Guidance for Leadership in Sustainable Purchasing document.

The Consumer Specialty Products Association (CSPA) is recognized as an outstanding Safer Choice Supporter. CSPA is a trade association representing companies engaged in the manufacture, formulation, distribution, and sale of consumer products for households and institutions. Safer Choice commends CSPA for partnering with the program and key stakeholders on efforts to advance safer products among its member companies. Of note, the program recognizes CSPA's efforts in developing a dictionary that, among other attributes, highlights chemicals that have met Safer Choice safer chemical criteria. Safer Choice applauds CSPA's collaborative spirit and engagement of stakeholders, such as leading industry efforts to register antimicrobial products with the Design for the Environment Antimicrobial Pesticide Pilot Project.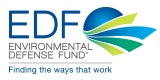 The Environmental Defense Fund (EDF) is recognized as an outstanding Safer Choice Supporter. EDF is a non-governmental environmental advocacy organization that has spearheaded environmental initiatives in the areas of climate and energy, ecosystem restoration, oceans, and human health. EDF has been a longstanding supporter of the Safer Choice program through its engagement with key stakeholders, such as Walmart on its Sustainable Chemistry Policy. EDF has also promoted the Safer Choice program in presentations at meetings organized by CSPA and through advocacy work aimed at consumers and end users on social media platforms. EDF's Blueprint 2020 plan includes the protection of human health and the environment by significantly reducing exposures to harmful chemicals in consumer products.

Healthy Schools Campaign is recognized as an outstanding Safer Choice Supporter. Healthy Schools Campaign is a non-governmental organization that is dedicated to ensuring that all students have access to healthy school environments where they can learn and thrive. Safer Choice recognizes the Healthy Schools Campaign for advocating for and supporting the Safer Choice label in its webinars, website, Green Cleaning Awards, and Green Cleaning Leadership program. The Healthy Schools Campaign regularly champions the Safer Choice program as part of its "big three" certification labels.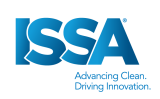 ISSA is recognized as an outstanding Safer Choice supporter. ISSA is a non-profit trade association that represents every major segment of the institutional and commercial cleaning industry. ISSA's membership exceeds 7,000 companies worldwide including manufacturers and distributors of cleaning products, wholesalers, manufacturer representatives, contract cleaners, and in-house cleaning service providers. Safer Choice commends ISSA for featuring Safer Choice at conferences, sponsoring the CleanGredients® database, conducting strong and diverse outreach efforts, and, very notably, providing a forum for Safer Choice to address thousands of conference attendees at its annual ISSA/INTERCLEAN trade show.

The Safer Chemicals, Healthy Families coalition is recognized as an outstanding Safer Choice Supporter. Safer Chemicals, Healthy Families is a coalition representing more than 450 organizations and businesses united by a common concern over toxic chemicals in homes, workplaces, and products used on a daily basis. The coalition represents more than 11 million individuals and includes parents, health professionals and advocates, environmentalists, and businesses from across the country. Safer Choice commends the coalition for its excellent outreach and promotional work in its blogs, its engagement with major retailers in encouraging certification of its products under the Safer Choice label, and its education of consumers on the new Safer Choice label.
The U.S. Sustainable Acquisition and Materials Management Practices (SAMM) Working Group is recognized as an outstanding Safer Choice Supporter. The SAMM Working Group is a US government interagency workgroup that advises the White House Council on Environmental Quality. SAMM's mission is to develop sustainable acquisition policy recommendations and share best practices among federal agencies. Safer Choice would like to applaud the SAMM Working Group's promotion of Safer Choice-labeled products to federal agencies, in conjunction with its efforts to convey why Safer Choice-labeled products should be purchased and how agencies can track such purchases.