Cleaning Up Contaminated Land
On this page:
Superfund Site Cleanups
EPA oversees cleanup work at 14 Superfund sites in the valley. Cleanup work at most of the 14 sites is either complete or in the final stage, long-term remediation, such as ongoing pumping and treatment of contaminated groundwater. Risks to human health from toxics at all 14 of these sites have been eliminated. For details about each site, click on the site name in the box at right.
Cleanup at Two Superfund Sites in Fresno County
In Malaga, Fresno County, a former oil recycling and refining site left behind extensive soil and groundwater contamination. Cleanup at the Purity Oil site included groundwater extraction and treatment as well as attempts to neutralize and cap contaminated soils. In 2007 the cap was completed, and by 2010 a soil vapor extraction system was removing the remaining soil contamination.
By 2012, EPA found that soil and groundwater contamination had fallen to very low levels, and will continue to drop through natural processes. Groundwater monitoring will continue. Redevelopment of the property will be restricted to commercial and industrial uses, to ensure so that no one will be exposed to contaminated groundwater.
At the Selma Treating site, lumber was treated with toxic chemicals decades ago to prevent rot. Soil and groundwater were contaminated by these chemicals. In 1991-93, EPA excavated 53,000 cubic yards of contaminated soil covering several acres, moved it to an onsite repository, and installed an impermeable cap to prevent water from getting in.
In 1998, EPA started operating a groundwater treatment system. In 2008, EPA began bioremediation, injecting molasses into the soil to feed bacteria that convert toxic chromium-6 to relatively non-toxic chromium-3. EPA turned the site over to the California Department of Toxic Substances Control for long-term maintenance in 2009. The pump-and-treat system continues to operate, and the bioremediation with bacteria is now self-sustaining.
From Brownfields to Redevelopment
Abandoned, and potentially contaminated properties (brownfields), can be a major problem for local governments in the San Joaquin Valley. Communities are worried about potential health impacts; developers are concerned about becoming responsible for the cost of cleaning up legacy contamination, and local governments often lack the funds to assess what contamination exists. EPA provides Brownfields grants to assess and cleanup contamination and plan for redevelopment.
Transform Fresno Brownfields Revitalization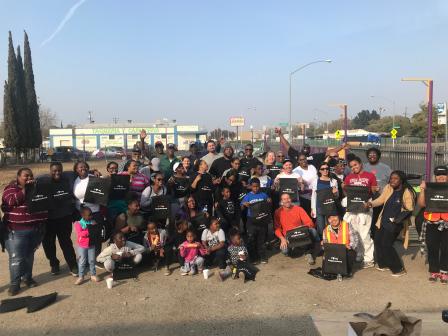 South Elm Plaza workday, Fresno CA. Photo Credit: Peter Winch, WRT.The City of Fresno is using EPA Brownfields funding to support revitalization in the Transform Fresno Project Area, which includes Downtown, Chinatown and Southwest Fresno. Transform Fresno is a collaborative effort funded by the city and the California Strategic Growth Council to build projects leading to greater sustainability in underserved communities. Since 2004, Fresno has worked with EPA's Brownfields program to spur economic and community reinvestment. The city currently has $1.4 million in EPA funding that support the identification, cleanup and redevelopment of brownfields in the heart of Fresno.
Learn More
Lodi's Downtown Revitalization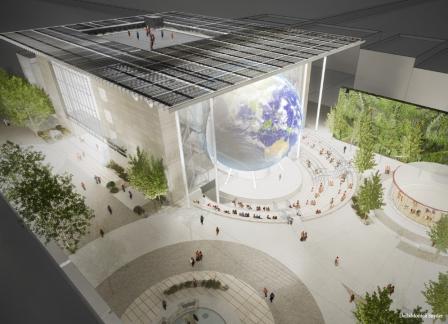 Planned outdoor science plaza expansion at the World of Wonders Science Museum, Lodi, CA. Photo credit: DellaMonica Synder and City of Lodi.Lodi is engaged with assessment and redevelopment and cleanup planning for contaminated sites in the city's downtown through an EPA Brownfields Assessment Grant. Lodi's priority properties are in historical industrial and residential areas bordering the main railroad line. The sites include the former General Mills production facility, abandoned downtown buildings across from the World of Wonders Science Museum, which will give way for an expansive outdoor science plaza (pictured), a former cinema and the former Piemonte Hotel property. The reuse plans advance community and municipal goals for educational opportunities that raise people up, regeneration of contaminated properties, job creation and job training. This work builds on a previous brownfields grant to the city.
Stockton's Coalition Effort for Revitalization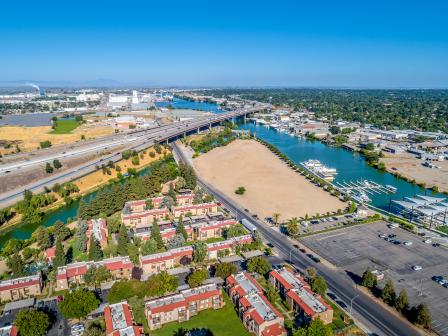 Stockton's Downtown and Waterfront are a centerpiece of revitalization efforts. Photo credit: City of Stockton.Stockton's brownfields work is a coalition effort led by the city in partnership with the San Joaquin Council of Governments, focusing on the city's Downtown and Waterfront, as well as key transit locations in the county. Stockton's Assessment Grant supports an Area Wide Plan and three site-specific redevelopment plans and will be used to update the city's site inventory, prioritize sites and support community outreach activities. Stockton and its coalition partners are building on long-standing revitalization efforts in the area. The broader vision includes linking with redevelopment opportunities in small communities in the county along transit routes connected to Stockton's Downtown and Waterfront.
Learn More
Bakersfield's South Union Corridor Revitalization Plan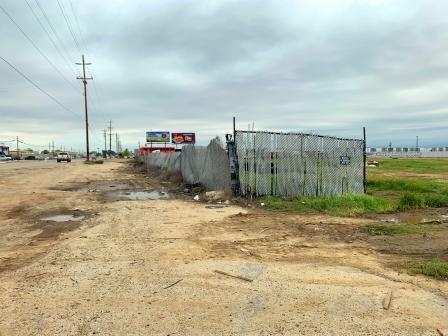 The South Union Corridor in Bakersfield, CA provides opportunities for a signature employment center, future jobs, new businesses and the city's manufacturing base. Photo credit: Stantec.Bakersfield's EPA-funded brownfields program advances Area Wide Planning, focusing on three areas: the South Union Avenue Corridor, Highway 58/Mt. Vernon, and the Municipal Airport. Area Wide Planning allows the city to assess multiple brownfields simultaneously and leverage assessment results to inform an integrated strategy for reuse. The South Union Avenue Corridor is an important industrial and employment hub for the Bakersfield community, which includes the Municipal Airport and industrial land. This area provides opportunities for a signature employment center, future jobs, new businesses and the city's manufacturing base. The Area Wide Plan recommends streetscape enhancements, utility line extensions, mixed-use land use designations, and a funding plan to support brownfield redevelopment.
Learn More
Preventing Pesticide Spills
Pesticide producers store pesticides in tanks and containers that can hold more than 500 gallons. A new federal regulation took effect recently requiring containment around these tanks, so that spills won't flow onto the soil or streets. EPA and the California Department of Pesticide Regulation are collaborating to inspect pesticide production facilities throughout the San Joaquin Valley to ensure compliance with the containment rule.
Environmental Enforcement
Under federal law, EPA and the states enforce national regulations for safe transportation, storage and disposal of hazardous wastes, as well as cleanup of abandoned sites. In the San Joaquin Valley, EPA and the California Department of Toxic Substances Control (DTSC) conduct inspections of facilities that handle hazardous wastes and take enforcement actions against violators.
EPA has a long history of enforcement actions involving the Chemical Waste Management (CWM) Kettleman Hills Facility, a commercial hazardous waste treatment, storage and disposal facility located in Kings County. The CWM facility handles polychlorinated biphenyls (PCB) waste, non-PCB hazardous waste and solid waste. EPA regulates PCB waste at the CWM facility under a Toxic Substances Control Act (TSCA) permit. California's DTSC, authorized under federal law, regulates other hazardous waste under a Resource Conservation and Recovery Act (RCRA) hazardous waste permit.
The Kettleman City Website has extensive information about enforcement and other EPA activities in the area.