Advice for the Next Generation of EPA Scientists and Engineers
Published December 2, 2020
EPA's many achievements over the last 50 years were made possible by our dedicated scientists and engineers who care deeply about the environment and their work to protect it. As we look forward to 50 more years of protecting public health and the environment, EPA researchers share their advice for the next generation of environmental scientists and engineers.
---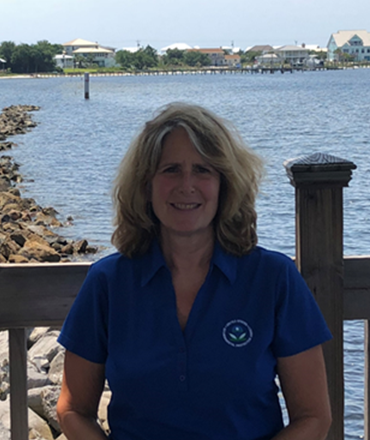 EPA's Dr. Beth George. "Follow your passion, make everyday a learning opportunity, and connect with a mentor." —Beth George, Ph.D., Director, Gulf Ecosystem Measurement & Modeling Division
"First off, WE NEED YOU. The world needs smart, passionate, innovative scientists to help fix our environmental problems, problems that are becoming more and more complex. So, my suggestion to the next generation is  to follow your passion to protect our environment and to develop skills and experiences in multiple disciplines because solutions to these complex issues need sophisticated, multidisciplinary approaches. We are counting on you – go for it!" —Gregory Sayles, Ph.D., Director, Center for Environmental Solutions and Emergency Response
"If you are motivated by the prospect of helping find solutions to contemporary environmental challenges, a career as an environmental health scientist offers the opportunity to meet these challenges.  At a personal level, environmental health science offer an opportunity for continuous learning and personal growth while acquiring new knowledge that is used for the benefit of the health of people and the quality of the natural environment on which our society depends." —Dr. Wayne Cascio, M.D., Director, Center for Public Health and Environmental Assessment
EPA's Dr. Andrea Clements "Science takes perseverance. You have to know what you want to do, and you have to work for that. There will be days where you think you don't have the skills, or you feel like you're hitting your head on the wall, but it's an awesome feeling when you work around your problem and make a breakthrough." —Andrea Clements, Ph.D., Air Quality Scientist
"Scientists don't only study science and nature because it is useful, nice, or a delight. Ultimately, it is beautiful. There is so much to understand and know in science. There is a quote by Henri Poincaré, "If nature were not beautiful, it would not be worth knowing, and if nature were not worth knowing, life would not be worth living." So the role of the scientist is to understand the beauty of nature."  —Endalkachew Sahle-Demessie, Ph.D.,Chemical and Environmental Engineer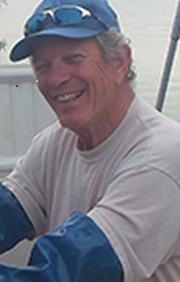 EPA's Dr. Jim Lazorchak
"Become comfortable with failure because a major component of the scientific process is trial and error. Failure is okay! Failing provides some of the biggest learning opportunities and leads to improvement...and new scientific discoveries." —Kelsey Miller, Ph.D., Analytical Chemist
"I recommend that young scientists focus on providing the evidence that shows if we restore & maintain the chemical, physical, and biological integrity of our nation's water and lands, we protect the health & longevity of Americans. Remember what's good for the fish is good for the people!" —Jim Lazorchak, Ph.D., Aquatic Biologist
---
Editor's Note: The opinions expressed herein are those of the researcher alone. EPA does not endorse the opinions or positions expressed.