Check Out EPA's Office of Research and Development Earth Month Events
Earth Day came again! Every April, EPA's Office of Research and Development hosts and participates in events across the celebrating Earth Day. Below are a few of the ways EPA celebrated Earth Day around the country.
EPA Gulf Ecology Division Community Open House
Gulf Breeze, Florida
EPA's lab in Gulf Breeze, Florida, held its annual Earth Day Open House and it was a huge success!  On April 19-20, 285 students from Escambia and Santa Rosa Counties visited the lab, and on April 21, EPA hosted over 275 guests.  Exhibits and educational activities had something for everyone.  Children enjoyed an activity called 'Build a Plankton,' in which each of them learned 'what kind of microbe' they were.  Visitors of all ages enjoyed the coral culture lab, exhibits which included multiple life stages of toads and frogs, overviews of community-based research projects, and history of our Sabine Island location.  NOAA joined EPA at the event this year, and discussed their mission and work in the Gulf of Mexico and displayed their mobile repair shop and lab.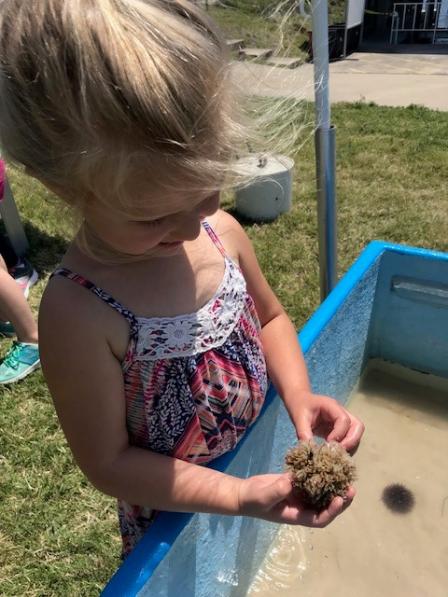 Emma Buck investigates marine snail egg casings in the Touch Tank at EPA's Earth Day Open House in Gulf Breeze, FL.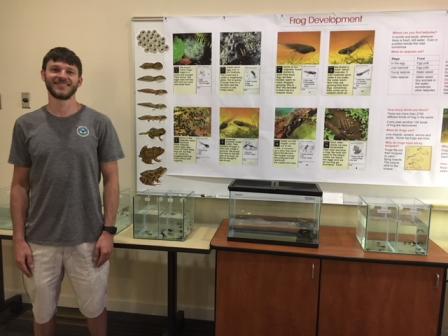 EPA's Nick Zielinski shows his display for Earth Day guests on the different life stages of frogs.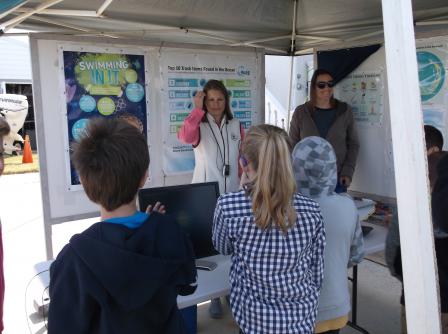 EPA's Cheryl Hankins and Beth Moso talk with students about the fate of plastics and other recyclable trash in the environment.
Durham Earth Day Festival
Durham, North Carolina
The Durham Earth Day Festival was held on April 22nd in Durham Central Park. EPA's Research Triangle Park location had a booth with hands-on activities, run through the EPA Community Engagement & STEM Education Program. Check out some photos of the event below. To learn more, visit: https://durhamnc.gov/3550/Earth-Day-Festival 
EPA Western Ecology Division- Newport Beach Cleanup
Newport, Oregon
Staff from EPA's Western Ecology Division-Newport honored Earth Day 2018 by picking up litter on Nye Beach in Newport, OR.  The event was coordinated with Oregon State Parks and with SOLVE (Stop Oregon Litter and Vandalism).  Nye Beach was selected for the cleanup because it is heavily used by residents and visitors.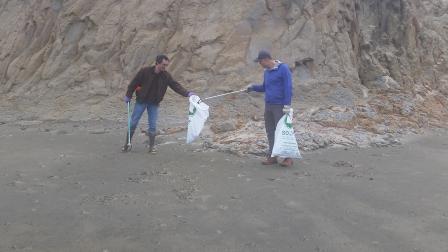 EPA's Tom Connolly and Jim Kaldy pick up trash on Nye Beach in Newport, OR.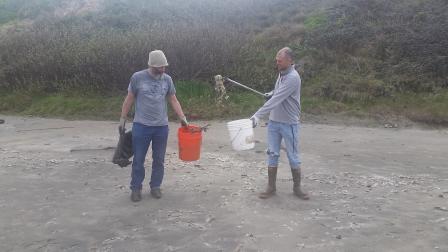 EPA's Jody Stecher and Nate Lewis pick up trash on the beach.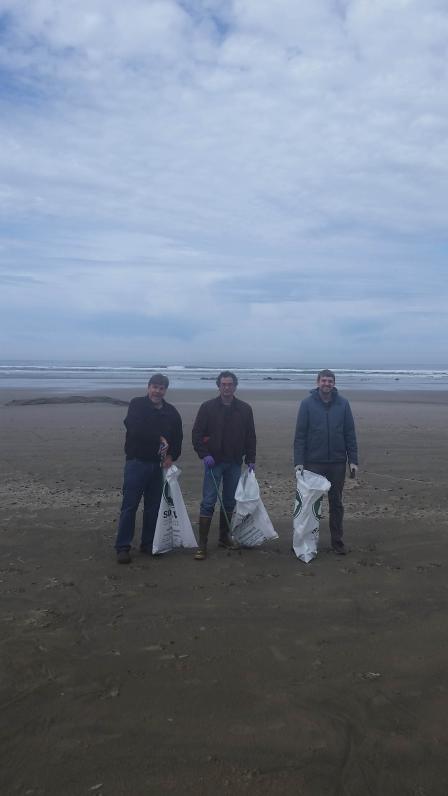 EPA's Ted DeWitt, Jim Kaldy, and Darryl Marois pick up trash on the beach.
North Carolina Science Festival
Durham, North Carolina
Some EPA employees gave a tour of EPA's Research Triangle Park laboratory facilities as  part of the North Carolina Science Festival.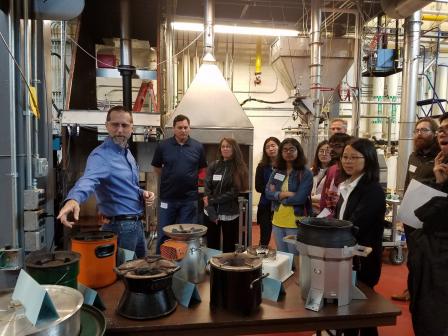 Jim Jetter, EPA Principal Investigator, discusses household energy research on air pollutant emissions and fuel efficiency of cookstoves used around the world.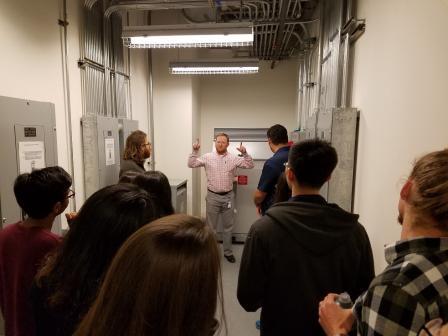 EPA's Matt Pait discusses how electricity generated from rooftop solar panels enters the building.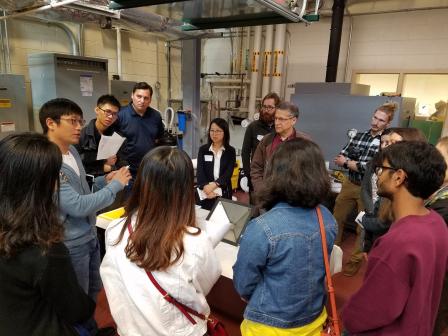 EPA researcher Dr. Sang Don Lee is explaining how the aerosolized biological contamination samples are prepared in the laboratory using a metered dose inhaler. The method was developed to generate realistic contamination conditions to test sampling and decontamination methods in preparation of a biological incident response.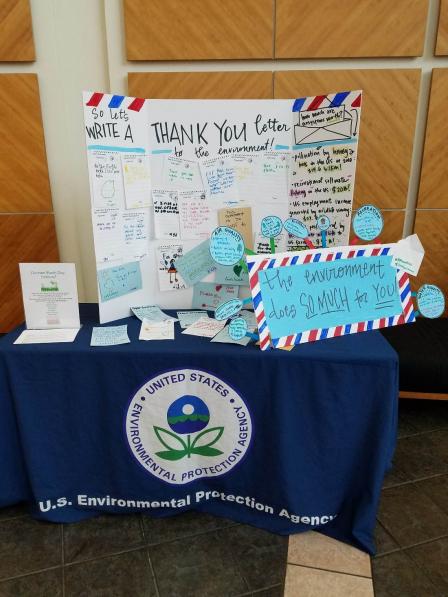 As part of the EPA booth at the Durham Earth Day Festival, kids and adults wrote letters to the environment, stating their appreciation or gratitude for all that the environment does for us.
EPA Mid-Continent Ecology Lab Litter Cleanup
Duluth, Minnesota
It was a beautiful day in the neighborhood where approximately 25 EPA staff participated in the annual Mid-Continent Ecology Lab Earth Day Litter Cleanup. A number of large trash bags were filled and some strange items were found, such as a rusted stop-sign, a large sewer pipe, deer teeth sunglasses, a garbage can, many golf balls, three beer cans from the 1960s, and lots of plastic and glass bottles, cardboard, and paper.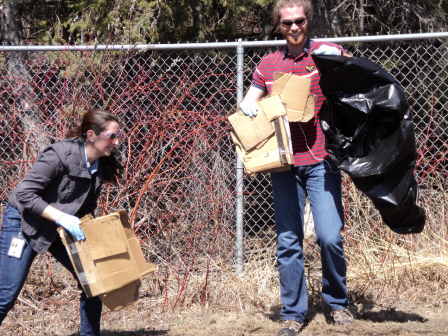 EPA's Shane Poole and Victoria Kurker pick up litter.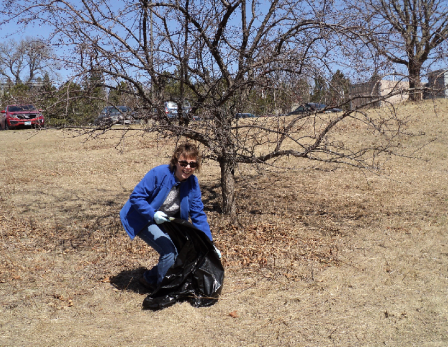 EPA's Kathy Jensen picks up litter outside.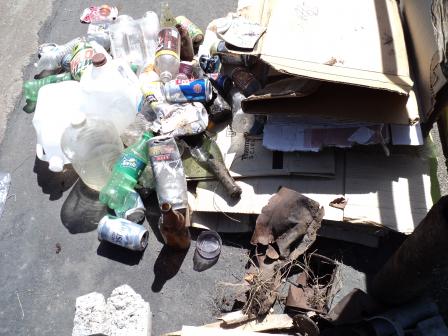 Some of the litter collected by EPA staff during their annual Earth Day Litter Cleanup.