EPA Leads International Case Study to Reduce Animal Testing for Chemical Safety
Published November 4, 2019
EPA is prioritizing efforts to reduce, refine, and replace animal testing in chemical safety research. In a new case study recently published in Toxicological Sciences Exit, EPA identified an innovative approach to rapidly screen chemicals for biological impacts using new "in vitro," or "in test-tube" methods.  This work supports the September 2019 EPA Administrator Memo advocating the benefits of new approach methods for predicting potential hazards without the use of traditional methods that rely on animal testing.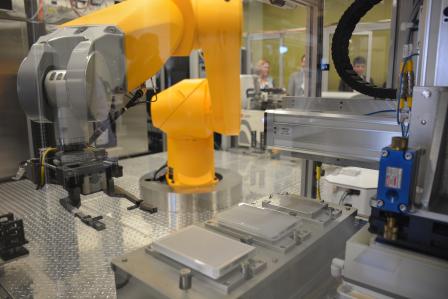 The Tox21 robot, seen in action here, assessed many of the chemicals in this study for potential toxicity.When trying to understand the level of risk posed by exposure to a chemical, one metric that EPA researchers look for is 'point of departure,' or POD. A chemical's 'point of departure' is the point at which the dose of a chemical has an adverse effect on the organism that is exposed to it.
Researches led by EPA's Katie Paul Friedman used high throughput toxicological methods to explore the scale at which in vitro techniques could be used as an alternative to current animal-based techniques for calculating a chemical's POD. High throughput in vitro experiments use automated technologies (including robots!) to expose living cells or proteins to chemicals. The cells or proteins are then screened for changes in biological activity that may suggest toxic effects. Based on the dose at which the potential toxic effects are observed, scientists calculate a POD value that is meant to model how different types of cells might respond to chemicals if they were in the human body.
Although modeling the interactions of chemicals in vitro is challenging and may not fully represent what occurs inside a living human body, in vitro methods present several advantages over traditional animal-based testing. First, in vitro studies require fewer resources, which saves time, cost, and animals.
"These savings enable the screening of many more chemicals, providing more information to decision makers about which chemicals may be more interesting for investment of additional resources," says Katie.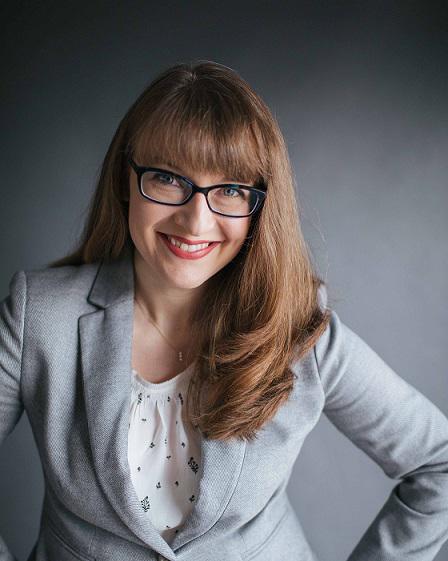 EPA Researcher Katie Paul Friedman led the study. Second, in vitro experiments can be tested on human cells, so scientists may be able to reduce uncertainty related to interspecies differences in toxicity. Just as you may be able to eat a brownie, but your dog can only eat a very small amount of chocolate before getting sick, interspecies differences can significantly change how PODs are calculated. With this in mind, Katie and her team set out to see how new in vitro-derived PODs compared to traditional PODs calculated using animals.
The team found that for 90% of nearly 500 chemicals reviewed, the in vitro-based methods provide a POD value less than or equal to the animal-derived POD values. These results gave scientists confidence that the use of in vitro-based POD doses may provide an alternative that is equivalent to current techniques.
To support this research, EPA is working with international scientists from regulatory agencies in Canada, the European Union, and Singapore as part of a global workshop known as "Accelerating the Pace of Chemical Risk Assessment" (APCRA). EPA and APCRA will continue meeting annually to discuss the results of this and other case studies exploring in vitro risk assessment techniques. For more information about how EPA and its partners are changing the game in chemical safety, read about our computational toxicology and exposure research.