EPA Science Matters Newsletter: Partnerships for a Safer Chemical Future
Published March 2013
EPA works with industry, academia, and other agencies to promote chemical safety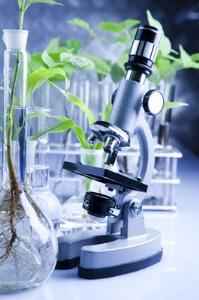 Partnerships are key to EPA's work and are especially important to meeting its priority to advance chemical safety and sustainability. Using various avenues, EPA works with a number of universities, government agencies, and industry to promote chemical safety research. These avenues include the Agency's Science to Achieve Results (STAR) grants, Small Business Innovation Research (SBIR) awards, and research assignments such as Cooperative Research and Development Agreements (CRADA).
Engaging the Nation's Best Through STAR
EPA's Science to Achieve Results (STAR) program funds environmental research to better protect human health and the environment. The program engages the nation's best scientists and periodically establishes major research centers that focus on specific, high-priority environmental and human health issues.
The Texas-Indiana Virtual STAR (TIVS) center uses high-throughput screening to better understand the effects of chemicals. The center generates mouse embryonic stem cell and zebrafish models to predict how chemicals may affect biological systems and processes.
Scientists at the TIVS center are using the stem cell and zebrafish models to create a virtual, in silico (computer) model that will quickly and efficiently assess chemicals for their effect on human development. This will improve chemical risk assessment and therefore help decision-makers protect human health and the environment.
EPA also has STAR centers focused on researching nanomaterials, computational toxicology, and biological processes relevant to adverse health effects.
Learn more about STAR at http://bit.ly/EPASTAR.
Supporting Small Businesses to Develop Green Technologies
EPA's Small Business Innovation Research (SBIR) program provides resources to small businesses to develop innovative technologies that address environmental problems.
The Jet Process Corporation (JPC) of North Haven, Connecticut is an example of how SBIR awards promote environmental protection while helping small businesses and the economy. With SBIR support, JPC developed an environmentally-friendly method for soldering small electronic components.
Used to manufacture devices such as smartphones and MP3 players, traditional soldering methods use toxic chemicals and create excess waste. JPC developed a clean alternative process called Jet Vapor Deposition™ (JVD™) that eliminates toxic waste streams and conserves energy.
Dr. Bret Halpern, JPC's Director of Research, explained that JVP™ uses the "direct reaction of oxygen with the vaporized metal, so there is nothing toxic involved. Our process is useful anytime a small chip or circuit element needs to be soldered to an integrated circuit, often on very small scales."
With the help of EPA's SBIR program, JPC further developed and marketed their innovative technology, which reduces the need for toxic chemicals and helps promote a greener economy.
Learn more about EPA's SBIR Program at http://www.epa.gov/ncer/sbir/.
Partnering with Companies
It takes a lot of testing to find the perfect shade of lipstick. It takes even more testing to find ingredients to create cosmetics that are safe for use. That's where EPA's Cooperative Research and Development Agreement (CRADA) with L'oréal comes in.
L'oréal cosmetics and EPA have partnered to find out if EPA's chemical toxicity forecaster (ToxCast) can be used to test chemicals for potential toxicity. L'oréal gave EPA $1.2 million and a large amount of data on already tested cosmetic substances. EPA and L'oréal scientists will compare the data to ToxCast screening results to decide if ToxCast is applicable to cosmetic testing.
L'oréal has invested in animal-free toxicology research for more than 30 years. A successful collaboration could make the chemical testing process more cost-effective and eliminate the need for animal-testing in the future.
Learn more about EPA's partnership with L'oréal at http://bit.ly/EPA_Loreal Exit.