Meet EPA CCTE's Associate Director for Science, Annette Guiseppi-Elie, PhD, FAIMBE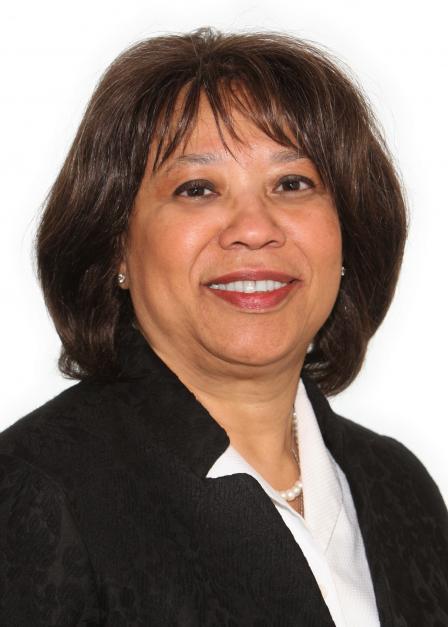 Dr. Annette Guiseppi-Elie Dr. Annette Guiseppi-Elie is the Associate Director for Science at EPA's Center for Computational Toxicology and Exposure (CCTE) in the Office of Research and Development. Annette first joined EPA in 2015 as the Associate Director for Exposure Science at EPA's National Exposure Research Laboratory. Currently, she is responsible for promoting current and future research in the area of 21st century toxicology and exposure science. Annette is also a Fellow of the American Institute of Medical and Biological Engineering.
How does your science matter?
My work focuses on innovations that would drastically reduce the time required to thoroughly test chemicals while expanding our understanding of quantitative human and ecological exposures for thousands of chemical substances and emerging materials. For example, I am facilitating an EPA team and an inter-governmental work group to address the research needs for contaminants of emerging concern (CECs). CECs have been detected at low levels in the drinking water systems that Americans rely upon across the nation. Recent research indicates exposures to CECs under certain scenarios may pose risks to human health. The goal of this collaborative effort is to proactively avoid public health threats, rather than being reactive to potential exposures.
Tell us about your background.
I am originally from Trinidad and Tobago where education is highly valued, and I have spent much of my life in school. I have a bachelor's degree in the natural sciences (chemistry, zoology, math) from the University of the West Indies. In my final year, I had a professor who expounded on the need for a better understanding of environmental issues – and I was hooked. Immediately after graduating and encouraged by my spouse, I began a master's program in entomology with a focus on integrated pest management, which was the closest I could get to environmental studies in Trinidad. Then, I studied at the University of Manchester Institute of Science and Technology where my studies took on a true multi-disciplinary environmental breadth, ranging from environmental law courses to collecting samples at sewage treatment plants. I eventually enrolled in a civil engineering doctoral program at the University of Maryland-College Park where I worked on the fate and transport of dioxins.
Having spent most of my life in academia, when it came time to get a job, I did what was natural and joined the faculty of Drexel University. Within a year, however, industry made me a compelling offer. I would keep my academic interest (as an adjunct) and build a lab from the ground up. Fast forward – about 25 years and three companies later – I got a call from a dear colleague to apply for the position of Associate Director for exposure science at the EPA National Exposure Research Laboratory. The opportunity felt like the job I was training for my whole life. At EPA, I work with a team to provide foundational science and pragmatic solutions to policy makers. I am grateful to have been given this opportunity to contribute in what I consider my vocation.
What do you like most about your research?
I enjoy that it is cutting edge but also has practical real-world application, and I love that I am not alone in this endeavor as we are a team of problem solvers here at EPA. We are  collaborating with other organizations including states and tribes, our federal family, and indeed globally on issues as varied as the potential health risks of playing on tire crumb rubber and CECs. These are those complex issues where no one organization holds all the answers, and we are better problem solvers when we work collaboratively.
If you could have dinner with any scientist, past or present, who would it be and what would you like to ask him or her?
Rachel Carson. She was a natural scientist who, through her observations, became a pioneer in raising awareness about environmental concerns. I think that our conversation would revolve around how she managed to elevate the issue when her peers and the general public were unaware and perhaps skeptical about the issue.
When did you first know you wanted to pursue science?
Coming from a British educational background, we are directed toward specific careers early in life based on aptitude. For me that was the sciences and I did well. However, I must give credit to my parents (who were not scientists) for encouraging and facilitating my pursuits at every stage of my life. Also, I have had supportive mentors, especially my husband of 43 years.
If you were not a scientist, what do you think you would be doing?
I have wanted to own a bookstore where I would help patrons find eclectic books on science and engineering that would include a hint of a travel log (I do like the adventure of new places and foods). All things considered, I expect that I would have been a professor in the environmental field – to inspire that next future environmental problem solver.
If you could have one superpower, what would it be and why?
Deepening empathy experienced by both me and others. I think that only by experiencing how others live can we truly make a better life for everyone.
You're stranded on a desert island; how would you use science to survive?
I would fall back on basic scientific training. Set out the critical problems - likely water, shelter and food, maybe injury - to solve. Gather situational data and proceed to develop a plan to address in order of priority. It would be important to reassess on some regular schedule, whether that is hourly, daily or longer. I would remind myself to find the positives first and build on these.
Do you have any advice for students considering a career in science?
Volunteer for the hard stuff. Do your homework but go where your passion leads and embrace those opportunities as they present. The easy stuff will get done.
This builds on an observation that our daughter made in her mid-twenties. There is room for exploration in our lives. Take advantage of this and know that pursuing scientific disciplines provides a roadmap for problem solving regardless of if you are in the lab or on a desert island.
---
Editor's Note: The opinions expressed herein are those of the researcher alone. EPA does not endorse the opinions or positions expressed.