Meet EPA Center Director Wayne E. Cascio, M.D.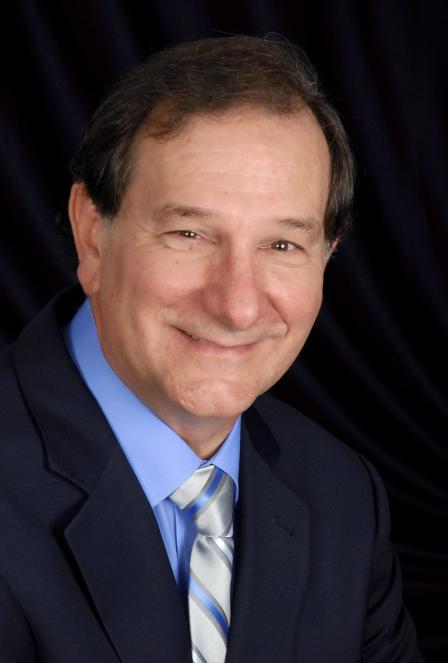 EPA Center Director Wayne E. Cascio, MDEPA Center Director Dr. Wayne E. Cascio spent more than 30 years as a cardiologist helping people take care of their hearts. Now he is bringing a broader view of public health to EPA by building relationships with federal and non-federal partners to develop and apply solutions to environmental health challenges while leading environmental health research highlighting the links between our health, environmental exposures, and social and behavioral factors.
What research are you doing at EPA?
The mission of our Center is to provide the science needed to understand the complex interrelationship between people and nature in support of assessments and policy to protect human health and ecological integrity. As the Director of the Center for Public Health and Environmental Assessment, I have the opportunity to be involved in many different types of research such as population-based research, clinical research, social sciences, toxicology, modeling and chemical hazard assessments.
As a physician-scientist and cardiologist, I think we have the responsibility to identify the reasons why epidemiology studies show adverse effects of air pollution on the cardiovascular system with specific attention to the individual and social factors that increase risk. The most important part is that we can translate the scientific observations into some actionable information for individuals, health care professionals and public health officials, as well as providing the scientific foundations for more protective and better policies and regulations. Two important examples the Healthy Heart Tool Kit, and the Wildfire Smoke-Ready Tool Kit for Wildfires that offer ways for us to translate our research into easily accessible information the public can use to protect their health.
Can you tell us more about the Healthy Heart Initiative?
Healthy Heart started as an environmental health education program to help people who have heart disease learn how air pollution can worsen their heart disease and even trigger heart attacks. Today EPA's Healthy Heart Tool Kit is featured by the CDC as part of their Million Hearts Initiative that seeks to reduce heart attacks and strokes in the United States.
We want to make sure people, especially those who are greatest risk from air pollution including wildfire smoke know how to find information about their local air quality so that they can make the best decisions about when to be outside. For example, people can use EPA websites like the Air Quality Index (AQI), Enviroflash, and the Smoke Sense app to check the air quality in their area and plan activities to reduce exposure to air pollution on bad air days.
How does exposure to air pollution affect the heart?
For people with heart disease, short-term exposures to high levels of air pollution happening over hours to days can worsen heart disease by affecting blood vessel and the function and the heart leading to chest pain, shortness of breath and in some cases triggering a heart attack or abnormal heart rhythm.
Research done by the EPA and the NIH has shown that for people who are otherwise healthy, long-term exposures to high levels of particulate matter in air pollution can increase or accelerate the formation of blood vessel disease in the body, and it is this blood vessel disease known as atherosclerosis that makes you more likely to have a heart attack or stroke.
What do you like most about your research?
I spent over 30 years as a cardiologist helping individual patients. When I became Chief of Cardiology at the Brody School of Medicine in rural eastern North Carolina, I started thinking in a much broader way about environmental public health because the cardiovascular diseases I was treating were largely determined by social, economic, environmental and behavioral factors. It caused me to shift my attention from the individual patient to the health of a population and exploring ways to address the inherent inequities and health disparities within that population. My work at EPA allows me to do that on a much larger scale. Many people don't think of it this way, but the EPA is a public health organization. Our mission is to improve public health and the environment.
When did you first know you wanted to be a scientist?
As far back as I can remember, I was always asking why and how. While I was in college my development as a scientist was supported by a USDA Animal Plant Health Inspection Service program in the Chemical Methods Development Laboratory in Beltsville, MD. Over the course of four summers I was given more and more responsibilities and enjoyed all of the projects. Yet, my career path took me initially to medicine rather than laboratory science. It was during my medicine residency that I began to appreciate how many unanswered questions there were. I started working with my professors to answer some of those questions that would lead to better treatment of patients and I loved it. That is when the scientist in me was born. My early scientific career was further developed by getting a National Research Service Award that supported by training as a cardiologist and cardiovascular scientist. A Physician-Scientist Award from the National Institutes of Health supported two years of cardiovascular physiology and pharmacology research at the Physiology Institute at the University of Bern in Switzerland. So, my career really developed from an investment made in my future by the federal government and the American people for which I am very grateful. Today the NIH has numerous programs to assist in training needed to become a physician-scientist.
If you could have dinner with any scientist, past or present, who would you choose and what would you like to ask him or her?
I would choose Ben Franklin. He was a really innovative scientist, and from what I've read he must have had an insatiable curiosity. Yet, he was also a respected public servant, diplomat and statesman who worked for the public good. My question would be, where did you find inspiration for your many scientific works? He's my hero because he was involved in so many things and so successful in translating his ideas into actions that benefited the population of early America.
If you were not a scientist, what would you be doing?
It's difficult to imagine not being a physician-scientist. Yet, an experience I've had while working at the EPA provided some insight for one possibility. Something that has been enormously gratifying while working for EPA has been the opportunity publish blogs sharing personal perspectives on the interrelationship of nature, science, clinical medicine and public health. So, I can now imagine an activity that would allow the freedom to explore the things I love, people, nature and health and to share the experience in writings, photography, film or painting. 
Any advice for students interested in science as a career?
Over the years, I've mentored students of all ages. It has been one of the great joys of my career. I would say: science never sits still. New information is constantly being generated which stimulates new questions and new opportunities for inquiry, and translation to application. You will never be bored. If you are excited by the possibility of answering new questions, science will offer you a great environment and career to keep learning and growing and applying that information for the benefit of society.
Learn More:
---
Editor's Note: The opinions expressed herein are those of the researcher alone. EPA does not endorse the opinions or positions expressed.