Meet EPA Geographer Marc Weber
Marc Weber has always been interested in maps and environmental issues. Now as a geographer working at EPA, Marc gets to combine these interests every day at work.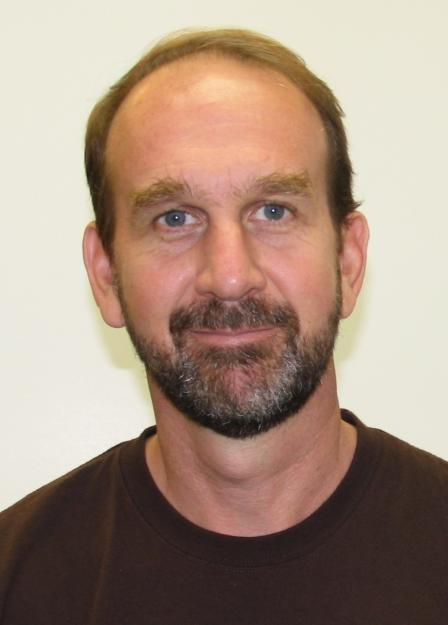 EPA's Marc Weber
 
Tell us about your background.
My undergraduate degree is in English and Environmental Studies from the University of Oregon and I have a master's degree in Geography from Portland State University, with a focus in biogeography. I came to EPA in 2008 after working for the U.S. Forest Service at both their Forestry Sciences Lab and Fire Sciences Lab, where the focus of my work was forest ecology, fire history and fire modeling.
When did you first know you wanted to be a scientist?
I really didn't know I wanted to be a scientist until starting graduate school. I was always interested in environmental policy and always enjoyed maps. I worked seasonally doing forest ecology work after my undergraduate degree and I realized geography encompassed a lot of my interests.
How does your science matter?
First and foremost, because it helps protect public health and the environment. A large part of my work is with the National Aquatic Resource Surveys which help us to answer questions like what are the biggest water quality problems in the country and is water quality improving or getting worse? The surveys provide a good overall picture of the condition of lakes, rivers, streams, wetlands, and coastal waters in the country.
Some of my other work is with a project that is putting together an extensive collection of landscape metrics for streams and associated catchments within the conterminous US (StreamCat), and looking at ways to predict and map aquatic condition and watershed integrity at a national scale using this data, which can help inform ways to assess risk to aquatic resources and also potential benefits of restoration.
What do you like most about your research?
I like being able to explore new techniques in spatial analysis, data analysis, and data visualization. They're all areas that are developing a lot right now at a really fast pace and especially along with things like big data, it's interesting and exciting to try to keep up with all the new techniques and tools in those areas. I learn something new every day at my job and I work with really great colleagues.
If you could have dinner with any scientist, past or present, who would it be? What would you ask him or her?
Two early geographers--Alfred Russel Wallace and Alexander Von Humbolt, who both helped lay the ground work for the field of biogeography. Humboldt may not be that well known to lots of people now, but he actually has more places named after him around the world than any other historical figure.  I've always thought the late 18th and early 19th century was a fascinating time period in science that I enjoy reading about, when characters like both of these two were involved in a lot of great explorations to far flung places that were occurring at that time, cataloging new species around the world.  Both had extremely varied interests across disciplines which I also find appealing.  I'd probably ask them what the one exploration they wish they could have made was.
If you weren't a scientist, what would you be doing?
I would probably be a carpenter. That's what I did in between my bachelor's and master's degrees, and I love tinkering on house projects. I've also been learning and playing jazz guitar for a number of years which I really like, so maybe I'd pursue that.
If you could have one superpower, what would it be and why?
I would want to be able to run faster and never get injured! I've run seven marathons, enjoy trail running and running relays, and am just starting to do ultra-marathons.
Any advice for students considering a career in science?
 Learning to program is a really critical skill for most scientists to have. Also learning geospatial analysis and geographic information system (GIS) software, because it's useful in all areas of science and it's relevant to answering questions that have geographical context—it's important for mapping and visualizing your data. It's also important to learn about emerging trends and techniques, things like dealing with big data and data visualization and tools and techniques for that.  
What do you think the coolest scientific discovery was and why?
I wouldn't call it a discovery so much as a development, but I'd say the creation of the Internet, because it's been so transformative in how we communicate, collaborate, and share knowledge.
What do you think is our biggest scientific challenge in the next 20/50/100 years?
Climate change, and more specifically, the adaptive mechanisms for dealing with climate change in terms of infrastructure, energy production, human health, and environmental justice.
Whose work in your scientific field are you most impressed by?
Though not specifically in my field, Mike Bostock and Edward Tufte, who are both pioneers in the field of data visualization. Mike Bostock developed D3, a JavaScript library for interactive online data visualizations. He created a lot of the data visualization projects in the New York Times that people are probably familiar with. Edward Tufte has written several seminal books on data visualization and information design.
---
Editor's Note: The opinions expressed herein are those of the researcher alone. EPA does not endorse the opinions or positions expressed.