Meet EPA Researcher Ian Gilmour, Ph.D.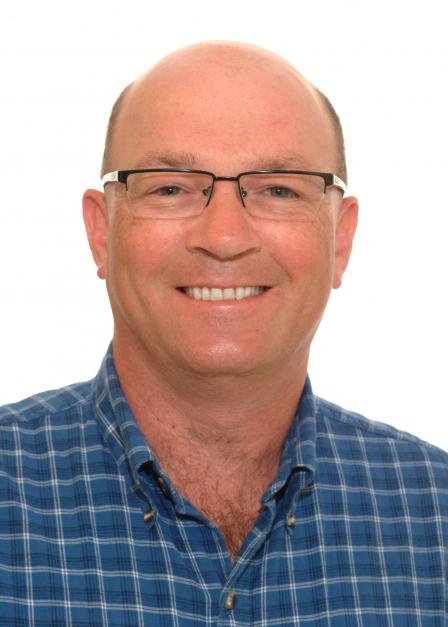 EPA Researcher Ian GilmourIan Gilmour, Ph.D., is a researcher at EPA's National Health and Environmental Effects Research Laboratory. He has published over 80 research articles in the field of pulmonary immunobiology. His current research looks at how different fuels and combustion conditions from wildfire smoke affect pulmonary and cardiovascular function.  
Tell us about your background.
I received my undergraduate degree in Microbiology from University of Glasgow in Scotland and Ph.D in Veterinary Science from University of Bristol in England. I came to the U.S. to do a Post-Doc at Johns Hopkins in Baltimore and then landed at EPA via a fellowship at the University of North Carolina Chapel Hill.
When did you first know you wanted to be a scientist?
My first science project was in geography where I measured the amount of humus in soil at various elevations of a steep valley to demonstrate nutrient erosion from all the Scottish rain.  When studying biology in preparation for University I was quickly hooked on "The Lives of a Cell" by Lewis Thomas.
How does your science make a difference?
My Ph.D. project looked at how higher air pollution in intensively-housed farm animals results in increased morbidity from respiratory disease and ultimately, increased cost through veterinary care and loss of meat quality. Ever since then, my research has studied various aspects of that question from looking at host susceptibility factors to the chemistry of the pollutant.
The current focus in my lab is how different fuels and combustion conditions from wildfire smoke affect pulmonary and cardiovascular function.  Seasonal wildfires are becoming a major public health issue and we need to know more about the short and long-term risk from these events. This question is particularly important for people with underlying heart or lung disease who may be more susceptible to such exposures and we try to examine that vulnerability through different animal models.  We are also want to see if the chemistry and toxicological profile of smoke changes during photochemical aging, in order to mimic smoke transportation from rural to urban areas.   
What do you like most about your research?
I really enjoy working as part of a team where you can address issues in a much broader way.  The depth of expertise here at the ORD labs, from chemistry and engineering to all the health and ecological assessments, is really incredible.
If you could have dinner with any scientist, past or present, who would it be?
Going back to my infectious disease background, it would have to be Louis Pasteur. Plus, I really like French cuisine.
If you weren't a scientist, what would you be doing?
I have always been a keen traveler and explorer and was an early exponent of the Lonely Planet books.   I would have camped out on their doorstep till they sent me somewhere.
Any advice for students considering a career in science?
Try and forge your own path through a good understanding of the knowns and unknowns.  Full appreciation of the literature is important because many smart people have walked this path before you, and have likely asked the same or a similar question.  But it may have been in the seventies and now you might have better tools!  Also, this is definitely the age of collaboration and while you should seek out others for both technical and intellectual partnerships, be sure to hold up your end of the deal!  Finally, I don't see how you can do this without a certain level of passion.  
What do you think the coolest scientific discovery was and why?
I have always been amazed by bacterial subunit toxins like diphtheria and cholera that evolved to bind to and then inject parts of themselves into eukaryotic cells so that the bacteria could thrive in the host.    Although the discovery was cool, it was really the dastardly cleverness of nature that struck a chord.
What do you do in your daily life to protect the environment?
I am forever switching off lights, turning down the thermostat, and complaining to my family about how long the tap is running while rinsing their teeth or the dishes.  I remember my Dad doing the same thing when I was a boy.  While the Scots have a reputation for being frugal, it is really waste that we abhor.
If you could share one thing that you've learned from your research, what would it be?
After 30 years in the lab, I'd like to think I have provided proof of concept in a number of areas linking air pollution and health effects. But it is always more complicated than you first think. On the whole, humans (and rodents) are a pretty resilient bunch and have many compensatory mechanisms that keep things in check under even moderate exposure levels. Those adaptive responses are usually not part of the original hypothesis so you have to keep an open mind. 
---
Editor's Note: The opinions expressed herein are those of the researcher alone. EPA does not endorse the opinions or positions expressed.